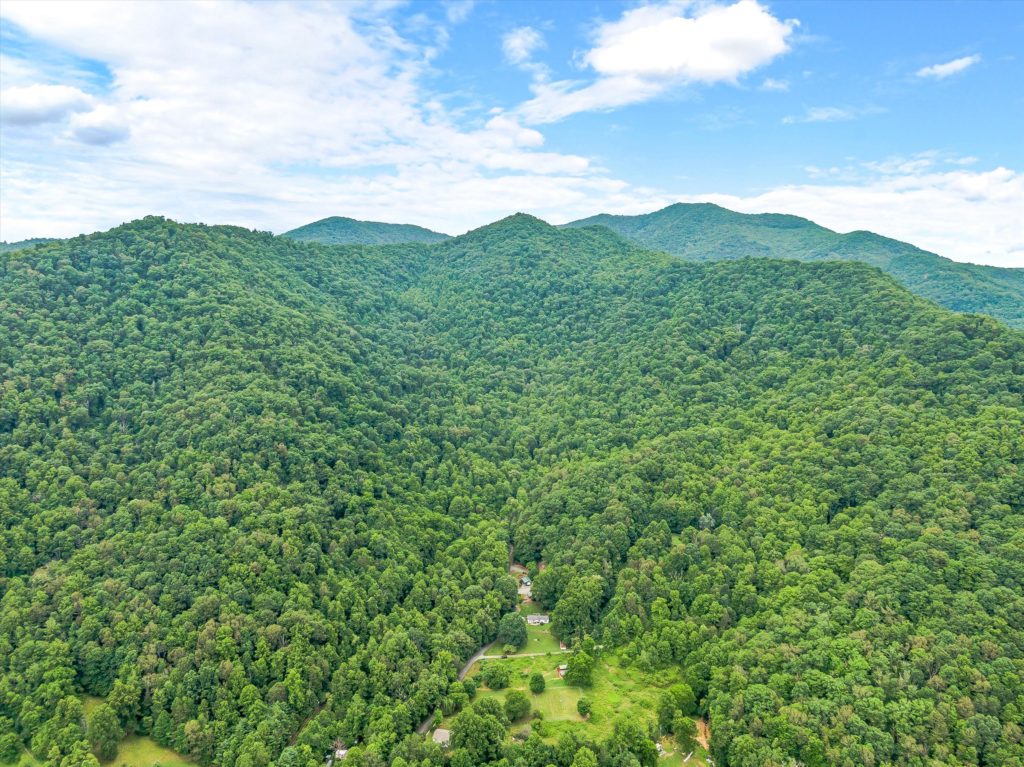 Just 30 miles southeast of the Tennessee border and 20 miles from Asheville lies Barnardsville, an unincorporated community that has deep roots in the Blue Ridge Mountains in the northeast corner of Buncombe County. Compared to other parts of Buncombe County, Barnardsville is often still considered one of the most affordable places to live within the area. Today, residents come from many other states and countries, and Barnardsville is considered a more diverse population than it was in centuries past.
History
In the early 1800s, Hezekiah and Hester Barnard settled Barnard's Inn, the settlement now known as current-day Barnardsville. A post office was established in 1875. The community later incorporated in 1959, when it also established its own police and fire departments. The town dissolved its incorporation just six years later for financial reasons. While this area was often referred to as Big Ivy, it is now known by the name of Barnardsville.
About Barnardsville
With some of the most beautiful hiking, fishing, and outdoor recreation in the area, Barnardsville is a beautiful place to either live or visit in the Asheville area. The community is located on Ivy Creek, which is a portion of the Ivy River watershed that covered 161 square miles between Madison and Buncombe Counties and is a tributary to the French Broad River. The watershed is even the source of drinking water for the nearby town of Weaverville and a back-up water source for the town of Mars Hill. To the east of Ivy Creek is the Big Ivy Creek area, which originates in Pisgah Natural Forest and is an excellent location for enjoying the outdoors.
Living in Barnardsville
While home prices are not as low as they once were in Barnardsville, the relative affordability plus the proximity to both the mountains and city are a huge draw for those who choose to settle here. It's also important to remember that on the flip side of rising home prices is the appreciation home buyers will experience by the time they choose to move and sell. Compared to the rest of the country, the cost of living here is slightly lower than average. The town has a small town, friendly feel with gorgeous green hills, mountains, valleys, and creeks. Near the small and quaint downtown is the Big Ivy Community Center, which provides basketball and volleyball courts, a pool, playground, picnic area, walking trail, and baseball fields.
Search for Barnardsville real estate, or contact the experts at Altamont Property Group for more information on the Barnardsville area and real estate at 828-782-5582 or altamontpropertygroup@gmail.com.