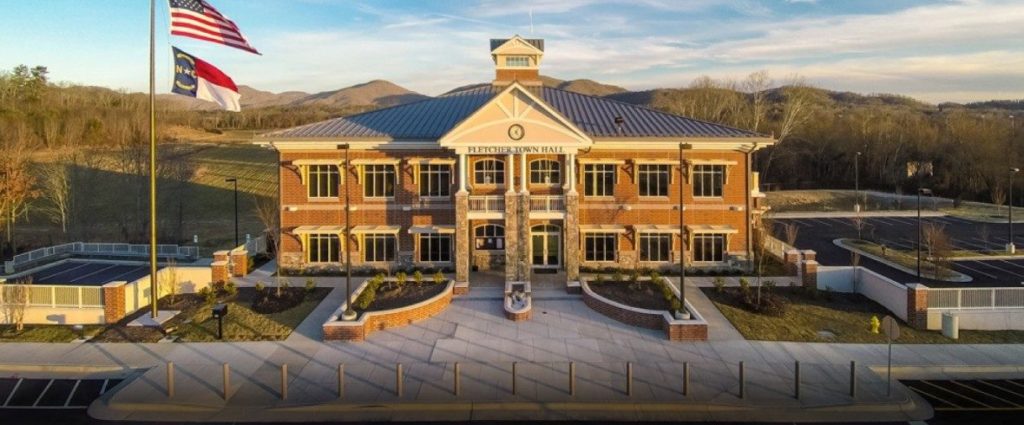 Fletcher is a town in Western North Carolina's Henderson County that enjoys the unique benefit of an easy drive to both Hendersonville and Asheville. Thanks to its lower cost of housing and excellent location, Fletcher is growing at a nice pace and is a desirable place for many folks wanting to live in the area.
History
Fletcher was first settled in 1795 when the area was little more than a former Native American trail. The original name of the settlement was Murrayville, and it quickly became a strategic location due to its location along the Buncombe Turnpike, which was built in the early 1800s and connected farmers, families, and traders between South Carolina and Asheville, and even beyond. In 1837, Murrayville was renamed Shufordville, and later, in 1886, Fletcher. In 1989, Fletcher formally became incorporated.
About Fletcher
In addition to its central location 16 minutes north of Hendersonville and 20 minutes south of Asheville, Fletcher is also located close to the major artery of Interstate 26, the Asheville Regional Airport, and rail service. Homes range from luxury homes on gorgeous estates in the Cane Creek Valley area all the way to entry-level homes and communities at a much more affordable price point.
Living in Fletcher
Residents of Fletcher enjoy many amenities expected by residents of a small and growing town, including a county library branch, local schools, shopping, entertainment, and dining options, branches of AdventHealth. The town is also located 20 minutes from the hub's major hospital, Mission, as well as some of the region's most gorgeous opportunities for enjoying the great outdoors in Pisgah National Forest and along the famed Blue Ridge Parkway.
Search for Fletcher real estate, or contact the experts at Altamont Property Group for more information on the Fletcher area and real estate at 828-782-5582 or altamontpropertygroup@gmail.com.