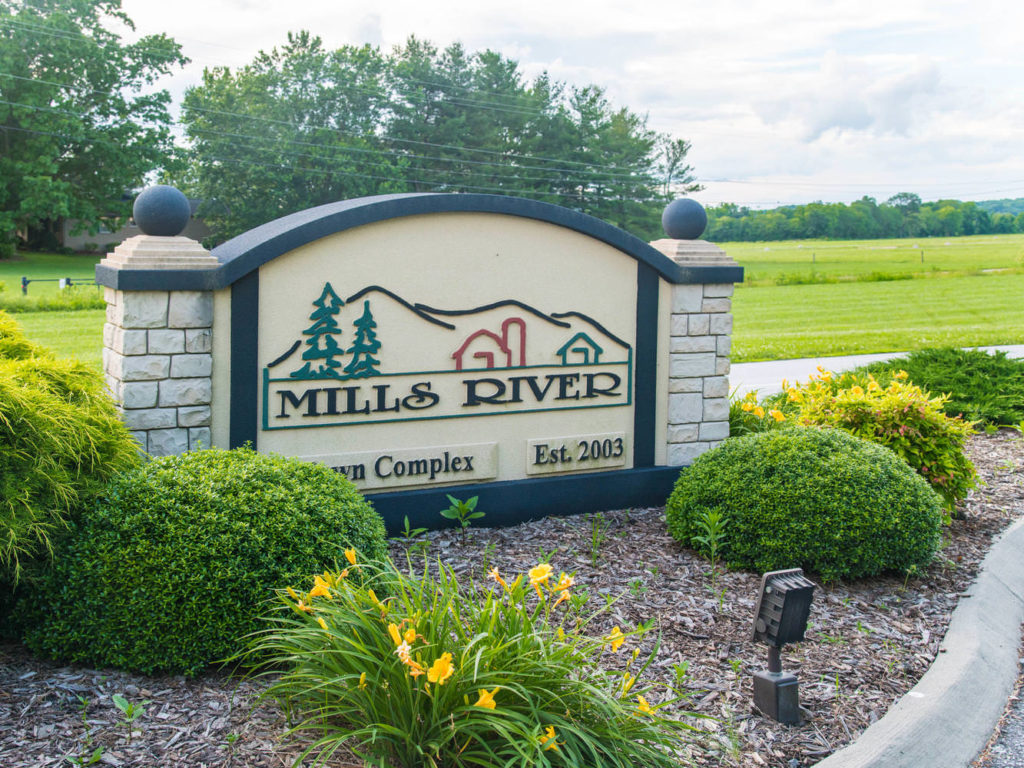 A town found in Henderson County, Mills River gets the names from the Mills River and the French Broad River found here. It is known as a part of the Asheville Metro area and was incorporated in June 2003.
History
Mills River actually dates back to 1787 and is known as one of the oldest Henderson County communities. The town used to be a thriving agricultural area. The Mills River Chapel is a historic building and was added to the National Register of Historic Places in 1988.
About Mills River
Found just a few minutes from the Pisgah National Forest, Mills River is a very popular location. It's located not far from the Asheville Regional Airport, Interstate 26, and Highways 191 and 280. The access to major highways makes it easy for residents to get where they need to go.
The town covers about 22 square miles of space with more than 7,200 residents. While the town's history is rooted in agriculture, the town has evolved into a place known for horse farming, sod, and horticulture.
Mills River Park provides recreation to the town with a 1.2-mile trail, picnic shelter, tennis courts, fishing pier, canoe/kayak launch, and a dog park. The canoe/kayak launch and fishing pier are both newer amenities for residents to enjoy. In addition, the picnic shelter can be rented and used for events.
The master plan for the park also includes ball fields and other sports fields. Three softball fields, two baseball diamonds, a multi-use field, and two soccer fields are in the future plans for the park. Other recreation available in the area includes The Riveter, which offers a bike park, indoor climbing gym, and more.
Low Tax Rate
One of the things Mills River is known for is the very low tax rate of just $0.09 per $100 of assessed value. This is one of the lowest tax rates in the area. The town is also known for having minimal government, which is attractive for many of the residents.
Schools
Area students attend one of the two elementary schools found here: Glenn Marlow Elementary or Mills River Elementary. Both feed into Rugby Middle School, which feeds into West Henderson High School.
The town is also located close to the Blue Ridge Community College. This college provides both college-level courses and technical training for high school graduates.
Mills River is also home to the Mills River Library, which was opened in 2005. The library provides regular programs for children and adults. It's open six days a week with plenty of services to offer for residents.
Living in Mills River
With plenty of activities found all throughout the town and around the area, there's something for everybody living in Mills River. The town is known as a great destination for those looking to live near Asheville, but away from the city itself. Families, couples, and retirees who live here enjoy the small town feel and peaceful vibe.
The Sierra Nevada brewery opened in the town in 2014, and other unique watering holes, restaurants, and businesses have followed suit. Today, Mills River is also home to Bold Rock, Burning Blush, and more.
Please take a moment to search for real estate here, or contact the experts at Altamont Property Group for more information on the Mills River and South Asheville areas and real estate at 828-782-5582 or altamontpropertygroup@gmail.com.