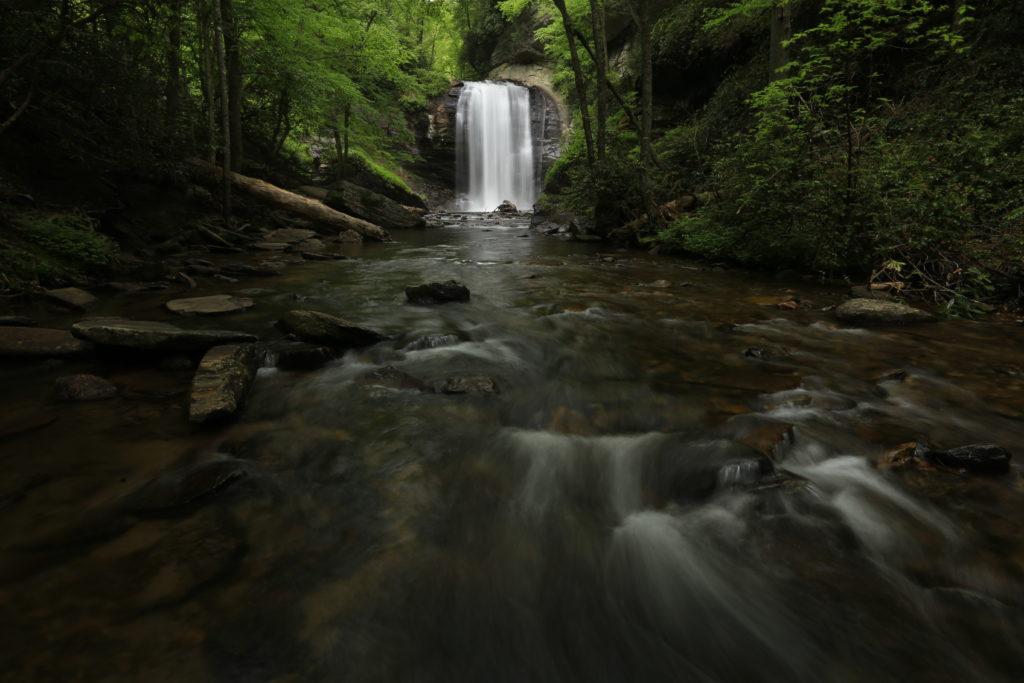 Transylvania County is home to Connestee Falls, Brevard and Lake Toxaway. It's known as the "Land of the Waterfalls" and it's located near the Blue Ridge Mountains. This Western North Carolina location offers more than 370 square miles of beautiful green, forest land full of waterfalls, mountain views and lakes.
With a ton of outdoor activities to enjoy, many residents come here for the fun. However, it's not uncommon for retirees to come here and the area has been named as the "Best Retirement Community" and one of the "Best Places to Live, Work and Play" by many publications.
Transylvania County includes entrances to DuPont State Forest and Pisgah National Forest. The area is known for its tourism, culture and retirement possibilities.
The County Seat, Brevard
Home to Brevard College, a nationally recognized institution and home to the Brevard Music Center, this section of Transylvania County is very popular. Brevard is known for the arts and music community, as well.
The downtown area of Brevard is very popular providing a small town America feel with plenty of charm. It's full of art galleries, local pubs, great shops and live music is found downtown often. Brevard is also home to many biking and running events, along with family-friendly festivals.
There are so many things to do along the Main Street of the downtown area. All kinds of local boutiques, restaurants and places to get a drink are found throughout. In addition, you'll discover museums and some very cool things in between.
Landmarks and Points of Interest in Transylvania County
So many great attractions and landmarks are found throughout the county. It's not just about the Brevard College, the Brevard Music Center or the downtown area. So much more is found within the county.
The outdoor areas are found all over the place including the Pisgah National Forest, the Gorges State Park, the Nantahala National Forest and so much more. It's also home to the Transylvania Arts Council, Lake Toxaway, DuPont State Forest, and the first school of forestry in all of North America, the Biltmore Forest School.
Waterfalls
In addition, plenty of waterfalls are found here including the Looking Glass Falls and Whitewater Falls, which is the highest waterfall in the state. Many other waterfalls are also found here including:
Hooker Falls
High Falls
Grassy Creek Falls
Triple Falls
Bridal Veil Falls
Moore Cave Falls
Sliding Rock Falls
Daniel Ridge Falls
Slick Rock Falls
Cove Creek Falls
Upper Falls, Second Falls and Yellowstone Falls
Courthouse Falls
Lemon Falls
Bird Rock Falls
Diamond Creek Falls
French Broad Falls and Mill Shoals
Turtleback, Rainbow and Stairway Falls
And More!
So many great waterfalls are found throughout the area with plenty of beauty for all residents to enjoy.
Living in Transylvania County
The county offers plenty for those living within it including great shopping, dining and plenty of outdoor options. Whether you're looking for incredible scenery and views or you just want a small town feel near Asheville, NC, this may be the place for you. Search for Brevard real estate, or contact the experts at Altamont Property Group for more information on Brevard and Tranyslvania and real estate at 828-782-5882 or altamontpropertygroup@gmail.com.