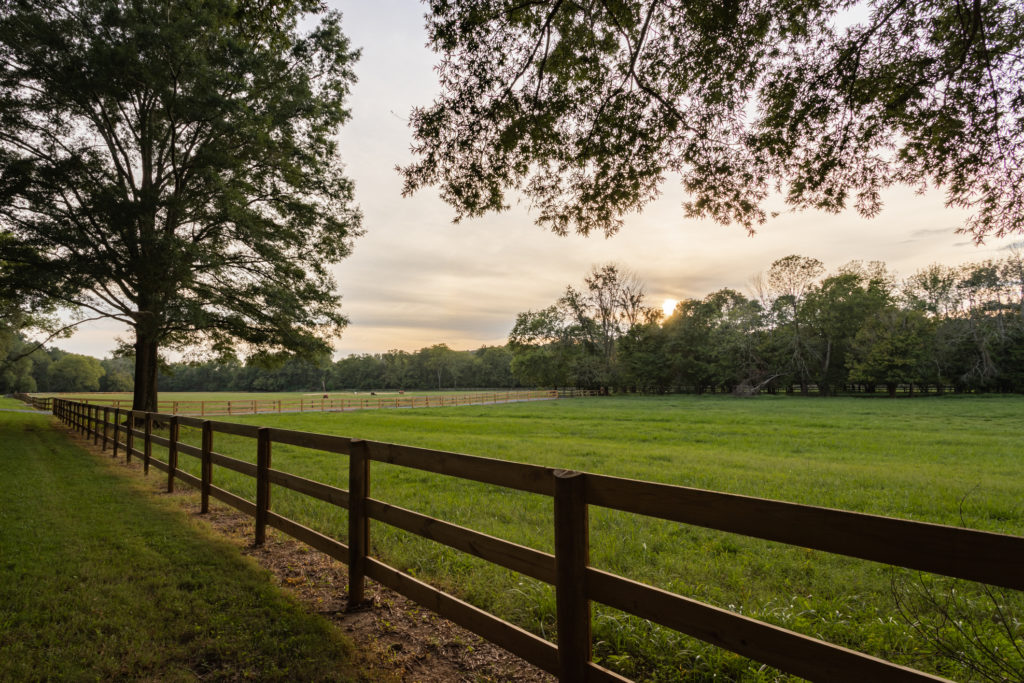 CAPITAL AT PLAY: Connecting the Dots
Marketing and selling land is quite different than selling traditional residential real estate. Every tract of land is completely different and should be marketed to highlight the positive attributes. Pricing is also crucial to successfully bringing a land tract to market and procuring a sale. Below are a few things you should expect when you market your land for sale.
Land Buyers are not Homebuyers
Before you put your land up for sale, it's important to understand that potential land buyers are quite different from homebuyers. The desires and needs are quite different, as a homebuyer may be looking for a move-in ready home, while land buyers are looking for the location, setting, and opportunity to customize.
Selling Land Requires Patience
While a home may sell before you even list it or very fast after it has been listed, vacant land typically takes longer to sell. There is a smaller buyer pool available as most land buyers purchase in cash. This is because there are less financing options available for land. Also land tracts are very subjective to individual preferences; it can take some time for the right buyer to be matched with the right tract of land.
Different Marketing is Necessary
Hiring a real estate agent to list your land is important, but you need someone with experience selling land. It's not the same as selling a home! The skillset needed and the sales process are quite different. Care should be taken to create detailed maps, compile property improvements, and communicate information effectively to other buyers and brokers.
Along with these few things you should expect when selling land, there are some things you should do to get prepared for the sale:
Understanding Land Buyers
A land buyer is going to be someone looking to build a home or improve for their individual preferences, in most cases. The buyer profile will be different than that of a home buyer, and you will need to identify what type of buyers to market to. An experienced broker can bring much knowledge about the market and buyer activity to aid in the sale efforts.
Prepare and Maintain the Land For Sale
Along with understanding the type of buyers, it's advisable to prepare your land for sale. Cut any grass or weeds, bush hog any large patches of brush, remove trash and debris, thin out views from potential improvement sites, and reclaim old road beds. It's also a good idea to commission a survey to mark the boundaries, rights of way, or easements. If you're selling a home lot, you want to show any setbacks on the survey and provide any additional information about restrictions, covenants, and other important pieces of information.
Price it Properly
Hiring a professional real estate agent with experience in selling land will certainly go a long way with pricing properly. The wrong price will deter buyers from coming out to tour the offering in the first place. Pricing land is typically not as easy as pricing a home, as wider geographic ranges and comp sets are seen. If a lot in a planned unit community is for sale, the price may be pretty clear, but if it's raw land, the price can vary drastically. Professional valuation and marketing guidance will help when pricing your land for sale.
Consider Offering Financing
It's not as easy for buyers to get a loan for land, but as the owner, you can offer financing to help get your land sold faster. This can also net a seller more with interest payments. Moreover, if the buyer defaults, the seller reclaims possession of the land and can resell it, keeping any payments the defaulting buyer made.
When you're ready to market your land for sale, you need the right professional on your side. With a knowledgeable real estate agent experienced in selling and marketing land, you'll be able to generate more interest and sell for higher values.
Connect with Collin O'Berry today to discuss the successful sale of your property at altamontpropertygroup@gmail.com or 828-782-5582.