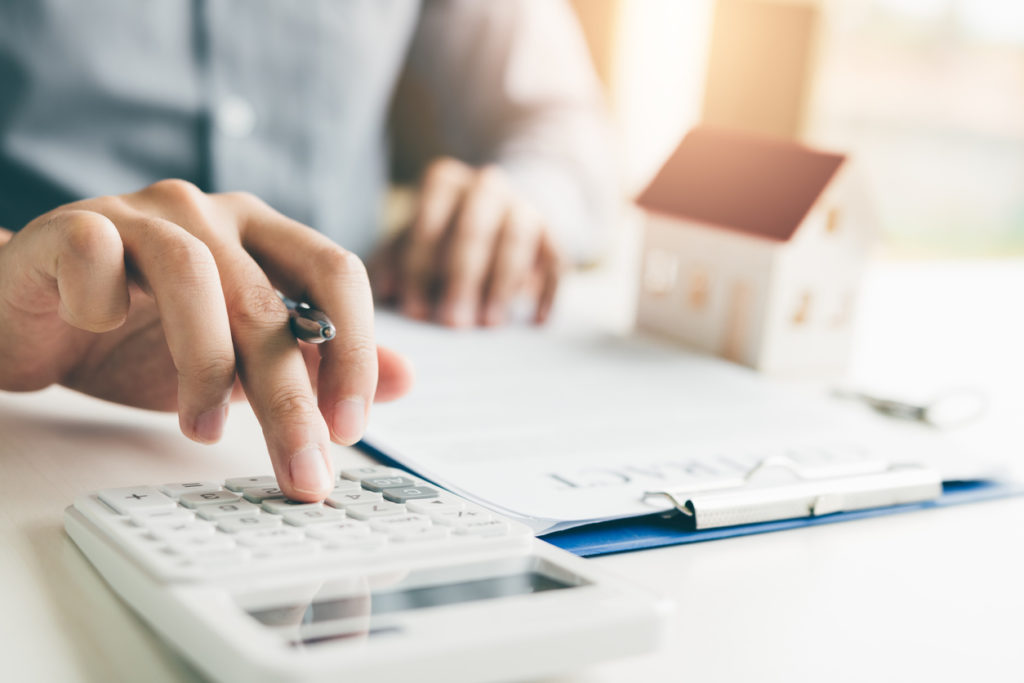 The current real estate market provides a unique opportunity for sellers and real estate owners in Western North Carolina. With real estate values reaching all time highs, strong buyer demand, and market inventory low, this is an ideal time for real estate investor opportunities given the current market conditions in WNC. Whether you are a residential or commercial investor, we can walk you through the potential advantages of buying or selling an asset this year.
Market Conditions and Upcoming Changes
Are the winds of change in the air? Many factors indicate yes. The worldwide economic landscape is changing with certain market and geopolitical uncertainty. These pressures, along with rising levels of inflation, are causing mortgage rates to rise and this is not predicted to slow in 2022. The latest Freddie Mac 30-year fixed-rate mortgage average came in at 4.42%, which is more than a quarter of a percent higher than just the week prior. Some buyers who previously qualified at a 3% mortgage rates are no longer able to qualify at the 4% rate. 
This rise in mortgage rates combined with continued house price appreciation is increasing monthly mortgage payments and affecting homebuyers' ability to keep up with the market. Median prices for a new home are up nearly 11% year-over-year, hitting $406,000 in February 2022, according to the Census Bureau. Another observation to note is that rates usually increase while economic conditions are favorable, while in this case rates are climbing into an apparent economic downturn.
What does all this mean? The market is competitive, prices are high, and rates are climbing. These factors combined may cause a decrease in real estate market activity and may also affect property values. We know that conditions are very favorable for sellers currently, and there's no crystal ball to know for sure what the coming years have in store for the real estate market.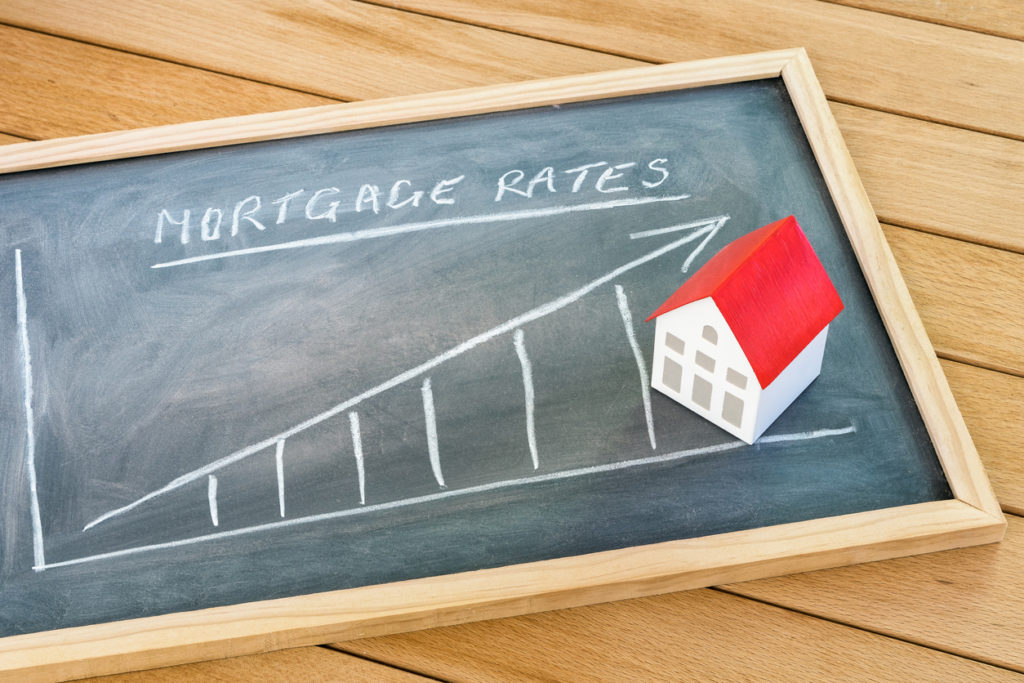 Forecast for Buyers
Landlords and property owners are in a very favorable position with the combination of market factors we're experiencing. Market rents are forecasted to increase over the coming years as affordability is squeezed for homebuyers with the combination of rising rates and rising property values. If potential homebuyers can't afford to purchase a home, then they will most likely continue as renters. This means that current investor buyers can realize attractive returns over the coming years with quality investment purchases. Also if fixed rates are locked in on a 15-30 mortgage, this fixed rate can presumably be lower than the rate of forecasted inflation, effectively eroding away debt on a property.
Selling Your Real Estate Holdings
For sellers, this translates to higher sale prices using increased rents to demonstrate cash flow to buyers. If a landlord or property owner is looking to downsize, simplify, access built up equity, and/or cash out at an apparent high point in the market, 2022 could be an excellent time to sell.
How to Use Sale Proceeds?
If you decide now is the right time to sell your investment property in Asheville or Western North Carolina, you have a couple ideal scenarios you could use to your advantage.
First, you could sell to take advantage of a 1031 tax-deferred exchange, which allows you to sell an investment property and then reinvest the proceeds to a new property while deferring all capital gains. This is a strategy often used in the real estate world with rental and investment properties as it allows you to keep 100% of the money or equity from the sale of a property in the form of a new replacement property without forfeiting a large sum to capital gains. Specific requirements must be followed in order to qualify for this exchange, and you can learn more about these requirements here. While 1031 tax-deferred exchanges can be a confusing program, with the help of a knowledgeable professional you can use 1031 exchanges to defer the payment of capital gains taxes upon the sale of your real estate investments.
Another option is to sell your property and then hold on to your capital for reinvestment. Having cash reserves on hand to deploy strategically in a shifting economy is never a bad position to be in as an investor.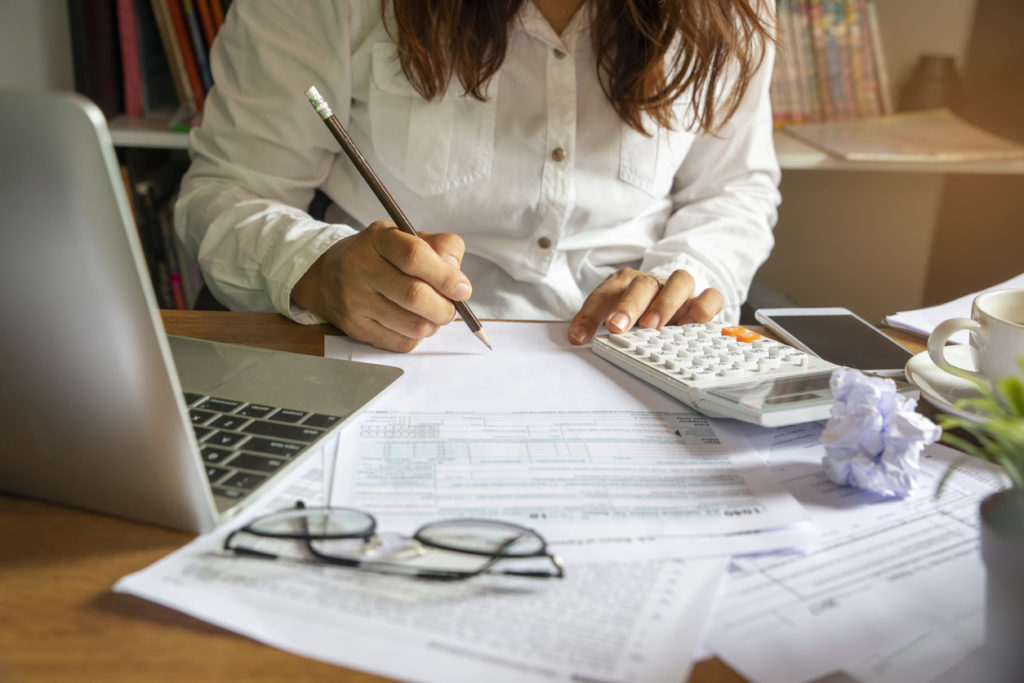 ---
Are you curious to learn more about the possibilities of real estate investor opportunities given the current market conditions in WNC? Altamont Property Group offers the expertise and market knowledge to advise you on this process and help you navigate the market to best meet your goals. Contact Collin O'Berry of Altamont Property Group today to get started. We can be reached at altamontpropertygroup@gmail.com or 828-782-5582.