Are you eager to kickstart your journey into real estate investing? Imagine owning a 2-4 unit multi-family residential property with little to no money down—it's possible! The secret sauce? Making one of the units your primary residence. And if you're an eligible veteran, the opportunities are even more enticing.

Investing with Zero Down for Eligible Veterans
Did you know that eligible veterans can purchase 2-4 unit multi-family properties with no down payment? It's an incredible opportunity, offering significant advantages over traditional financing options. Here's what you need to know:
No Down Payment: Eligible veterans can secure a multi-family property without putting any money down. That's right, zero down payment required.
No Set Loan Maximum: There's no set maximum loan amount, which means you can explore properties that suit your investment goals without limitations.
No Mortgage Insurance: Unlike other loans, VA loans don't require mortgage insurance, saving you money over the life of the loan.
Lower Interest Rates: VA loans typically come with lower interest rates compared to FHA or Conventional Loans, translating to lower monthly payments and long-term savings.
No Standard Origination Lender Fee: Good news! VA loans often waive the standard origination lender fee, further reducing upfront costs.
VA Funding Fee Exemption: Veterans with a 10% disability rating or higher may not have to pay the VA Funding Fee, reducing your closing costs.

FHA and Conventional Options
While VA loans offer incredible benefits for veterans, there are other options worth considering:
FHA Loans: With an FHA loan, you can secure a duplex with as little as 3.5% down payment. The borrowing limits are impressive too, with up to $604,400 for a duplex, $730,525 for a triplex, and $907,900 for a four-plex property.
Conventional Financing: Conventional loans offer flexibility with borrowing limits of up to $929,850 for 2 units, $1,123,900 for 3 units, and $1,396,800 for four units. For 2-unit properties, a 15% down payment is required, while 3 and 4-unit properties typically require a 20% down payment.

Advantages of Primary Residence Multi-Family Investments
Investing in multi-family properties as your primary residence can be a game-changer for your financial future:
Lower Interest Rates: The interest rates on primary residence programs are notably lower than those for strictly investment properties, saving you money over the life of your loan.
Reduced Down Payment: You can often secure your primary residence multi-family property with a lower down payment requirement, making it more accessible and affordable.
Easier Qualification: Qualifying for these programs is often easier because underwriters use 75% of the rental income from the property you're buying to offset your mortgage payment. This can significantly improve your debt-to-income ratio and make approval smoother.
Positive Cash Flow: In many cases, living in one unit while renting out the others means you can live for free or even profit from your investment every month.
Leverage for Future Growth: Multi-family properties allow you to leverage your purchase and potentially afford a more expensive property, increasing the potential for greater appreciation in value over time.

Are you ready to embark on your real estate investment journey? For more information and personalized guidance, please don't hesitate to reach out to Cameron Lewis, Partner with The Kim Winters Team, at 828-231-4909 or cameron.lewis@thekimwintersteam.com. Cameron and his team specialize in helping veterans and investors unlock the full potential of real estate investing.
Real estate investing doesn't have to be a daunting venture. With the right guidance and loan options, you can start building wealth through multi-family properties. Whether you're a veteran or an investor, take advantage of these opportunities to secure your financial future.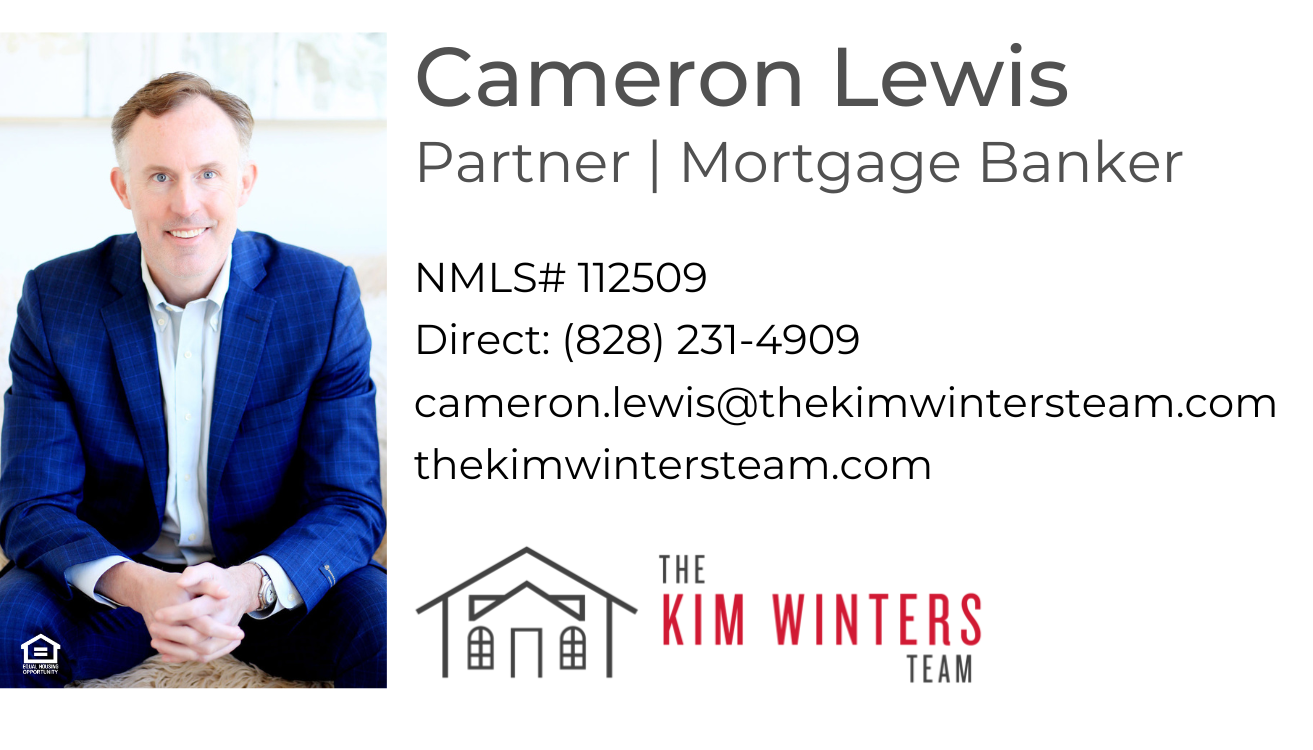 NC-I-156446, VA-MLO-29880VA, GA-51749, TN-131826, FL-LO45186, SC-MLO – 643805, IL-031.0077034, AL-643805, KY- MC800629 | Movement Mortgage, LLC supports Equal Housing Opportunity. 900 Hendersonville Rd. Ste 102 Asheville, NC 28803 | NHLS:39179 | Movement Mortgage LLC. All rights reserved. For more licensing information please visit movement.com/legalNMLS ID# 39179 (‪www.nmlsconsumeraccess.org) | ‪877-314-1499‬. Movement Mortgage, LLC is licensed by NC # L-142670, VA # MC-5112, GA # 23002, TN # 112748, FL # MLD200 & MLD1360, SC # MLS-39179, IL # MB.6760898, AL # 21022, KY # MC85066. Interest rates and products are subject to change without notice and may or may not be available at the time of loan commitment or lock-in. Borrowers must qualify at closing for all benefits. "Movement Mortgage" is a registered trademark of the Movement Mortgage, LLC, a Delaware limited liability company. ‪8024 Calvin Hall Road Indian Land, SC 29707‬.