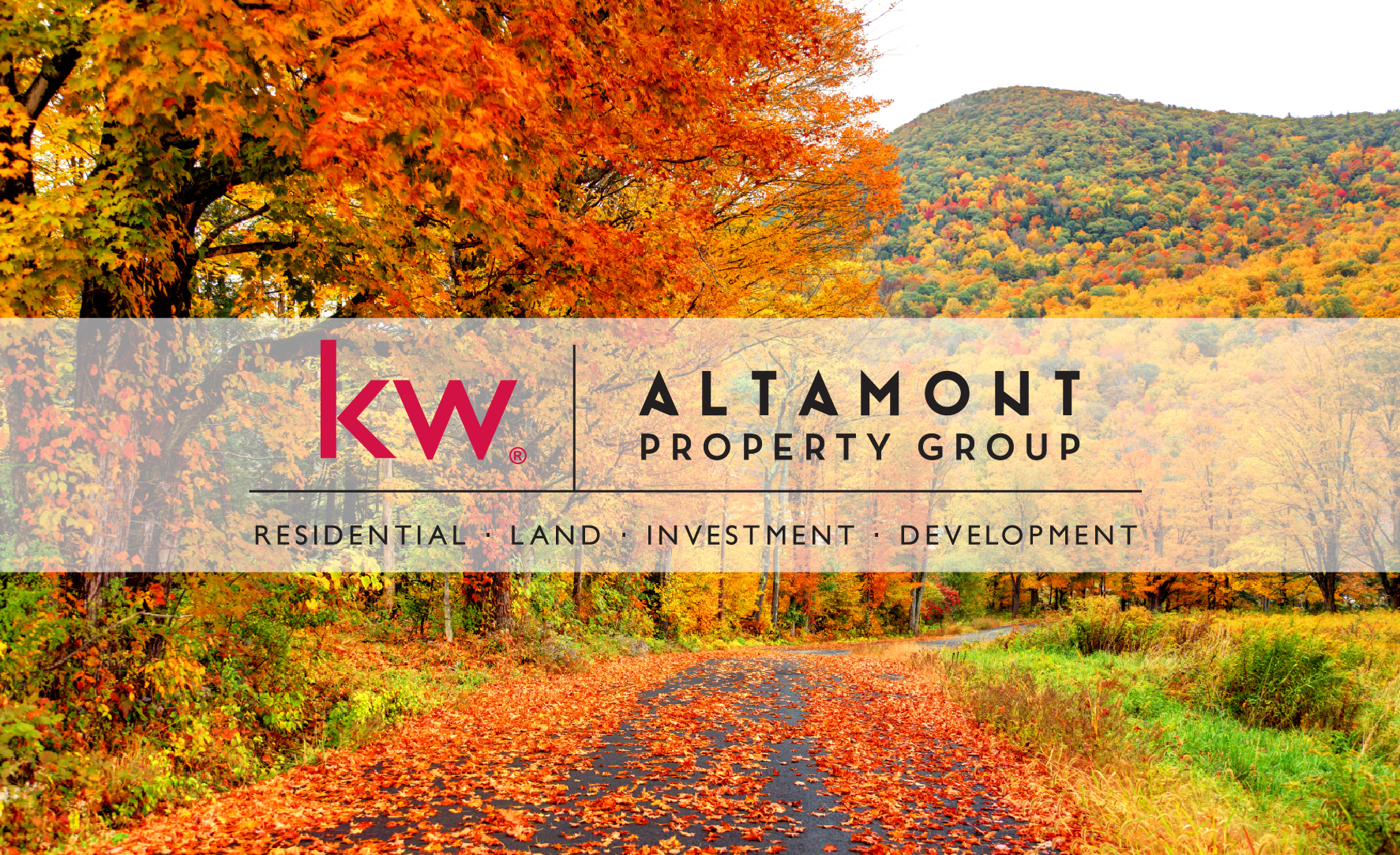 Written by Collin O'Berry, Managing Broker of Altamont Property Group
When considering any real estate purchase in Western North Carolina, the investment potential of a property is one of the most important factors to bear in mind. Methods used to determine Asheville real estate investment potential can differ greatly, whether you are evaluating a primary residence, rental or commercial investment property, or land tract.
PRIMARY RESIDENCE
To evaluate the investment potential of a primary residence, start with reviewing objective data from comparable sales to determine how the home is priced compared to similar properties. Considering renovations? Ask your personal broker to run calculations for homes comparable to the intended post-renovation condition. These numbers will give you a good indication of post-renovation value, and provide guidelines for how much you should invest in upgrades. A factor many homeowners don't consider is interest paid over the life of a home loan. PITI (principal, interest, taxes, and insurance) should be taken into account – the numbers will surprise you! Equity potential should also be considered for any primary residence purchase. Additionally, are you considering making extra payments towards your mortgage? Request these extra payments be put towards principal only.
RENTAL / INVESTMENT PROPERTY
Whether you're evaluating a single unit, multi-unit, or short-term vacation rental, the property's investment potential should be evaluated before the asset is purchased. The formula for a detailed cash flow statement is outlined below:
Gross Potential Income
Less: Physical Vacancy / Other Loss
= Effective Gross Income
Add: Other Income
= Gross Operating Income
Less: Operating Expenses
= Net Operating Income (NOI)
Less: Annual Debt Service (borrowing money?)
= Before-Tax Cash Flow
In a competitive market, it may be prudent to place the property under contract prior to completing these detailed calculations, as investment potential and cash flow statements are commonly determined during the buyer's due diligence period. Common investment evaluation methods include GRM (gross rent multiplier), an income-based calculation, cash-on-cash return calculations, and CAP (capitalization) rate calculations. Working with a knowledgeable broker is essential for the evaluation of any successful real estate investment.
COMMERCIAL PROPERTIES
The evaluation of commercial properties uses the same calculation as the above mentioned for rental / investment properties; however, different factors need to be taken into account. Lease terms such as parties responsibility for taxes, insurance, property improvements, property maintenance, and common area maintenance should be evaluated. Examples range from full-service leases (gross leases), in which the rent is all-inclusive for the tenant, to triple net (NNN) leases in which the tenant is responsible for property taxes, insurance, and maintenance. Triple-net leases are more typical in our Western NC markets. The structure of these leases can have significant impacts on the bottom line and cash flow potential of commercial property investments.
LAND TRACTS
Land tracts offer unique income-producing attributes. Examples include: development and subdivision, and leases for farming, timber/mineral harvesting, grazing, water rights, rental/housing, recreation (hunting and fishing), and tax exemption programs (conservation easements, forestry programs, etc). As raw land and larger acreage tracts become more scarce, many investors are looking to raw land and acreage as a long-term investment hold. Land generally doesn't offer the cash flow and liquidity of other investment properties, but can offer lucrative long-term returns.
MARKET TRENDS
Also to be taken into consideration are the greater market trends in your area. In what direction is the market trending? Appreciation or depreciation, and by what percentages? Where does the market currently stand in the cycle? Ask your personal broker for more insight!
Whether you are looking to purchase a primary residence, a single-unit rental property, a multi-unit property, a commercial property investment, or a land tract, rely on the expertise of the Altamont Property Group to tip the investment scales in your favor. Looking to sell? Count on our expertise to work backwards to market and sell your property for top dollar!
Collin O'Berry can be reached at altamontpropertygroup@gmail.com or (828)-782-5582 to discuss your Asheville real estate investment goals.