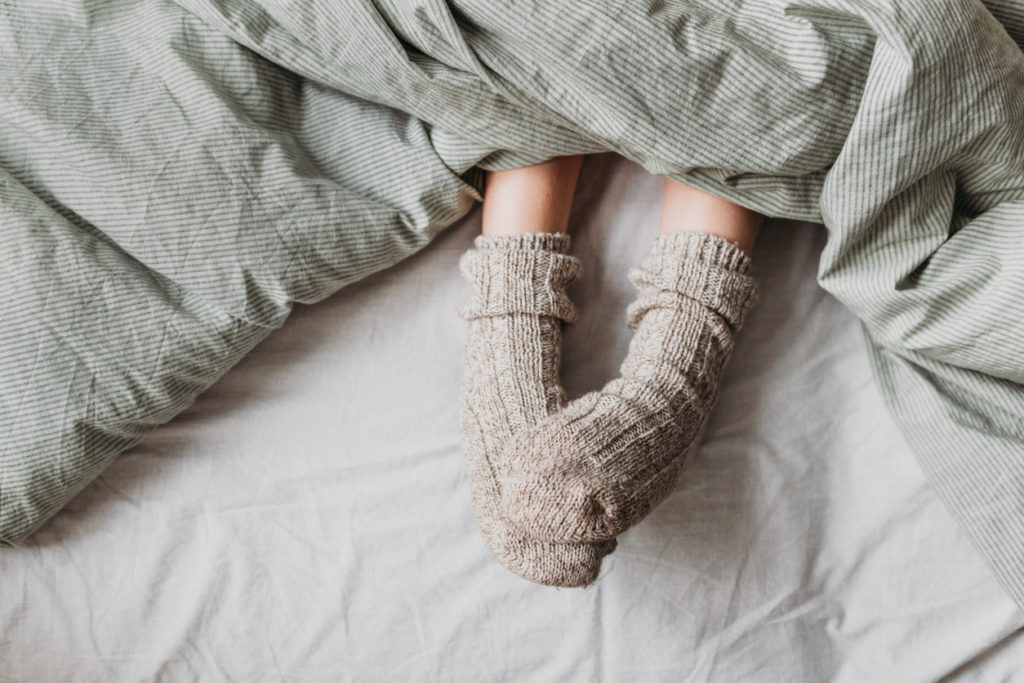 In a world where sometimes nothing seems simple, there's always hygge. The Danish concept of hygge (pronounced "hoo-ga"), is defined as "a quality of coziness and comfortable conviviality that engenders a feeling of contentment or well-being, regarded as a defining characteristic of Danish culture." While there is no direct translation into English, you can picture hygge as the embodiment of all things comforting, charming, simplistic, and community-driven.
Hygge can equal incredible comfort and blissful enjoyment of your home, and it can be created! Here is a list of the top 5 ways to create hygge in your home: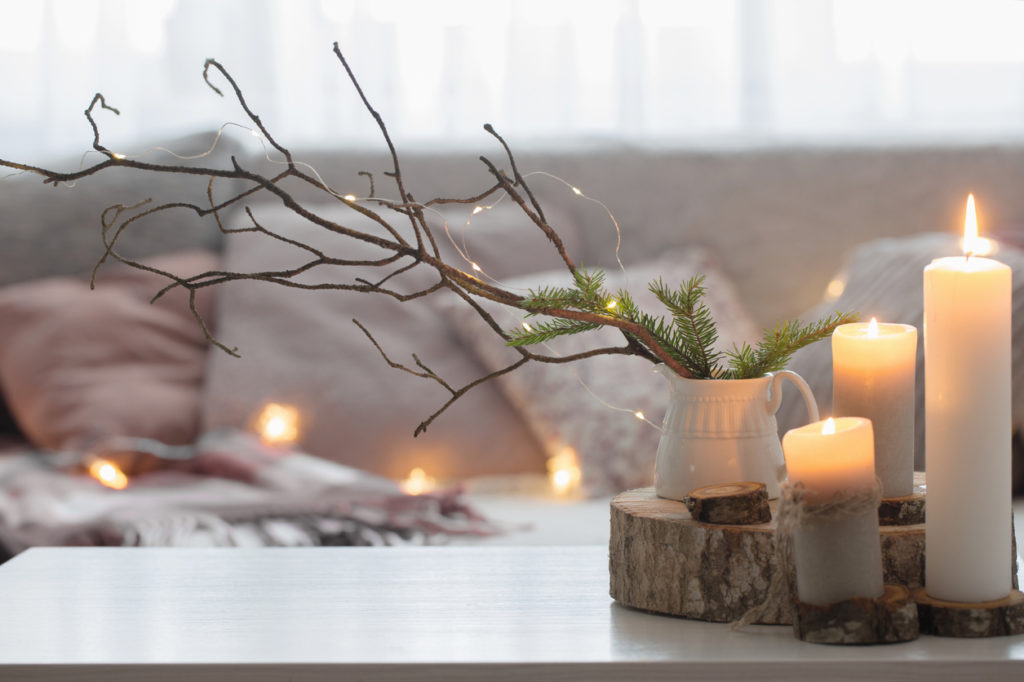 Get cozy.

Put on cozy socks and snuggle up in your favorite chair. Try incorporating natural materials like wood and textured pieces into your living space. Having a special spot in your house that is specifically designed to curl up with a blanket and relax is incredibly hygge. This is the place where you'll bring your tea or hot chocolate, layer on the chunky knit blankets, and curl up and stay a while.


Add some glow.

The glow from a candle flame evokes a feeling of warmth and comfort, making your home instantly feel like an oasis. Scented candles can lend themselves to hygge as well; simply pick your favorite one – there is no right or wrong here! Throwing some logs on the fire (or even pulling up a fireplace video on YouTube!) is another way to bring a cozy glow to the room.


Bring the outdoors in.

For hygge during the day, natural light is your friend. Keep your curtains open. You might even consider placing mirrors on walls opposite windows to double the sense of light and spaciousness. Lamps, especially ones with bulbs designed to imitate natural lighting, can add a brightness that will feel nice on the eyes and the heart. Another way to bring in the outdoors? Lots and lots of plants.


Let your books play their part.

Think about it: libraries often evoke the feeling of hygge. Musty (but not too musty!) shelves, old leather tomes, the quiet, comforting sounds of shuffling pages. You can bring that feel to your home, too. Display the classics or the books in your collection that have the prettiest covers. (Tip: sometimes removing a hardcover book's jacket can reveal a simple, beautiful cover that is more pleasing to the eye!) Bookshelves are nice, but so are stacks of books on coffee or side tables. Your home will look lived in…and loved.

Let there be light (in your color palette.)

Candlelight, crackling fires, and natural light aside, your home's overall color scheme and palette is an ideal way to bring hygge into your home. Think warm neutrals like creams and beiges, plus pops of warm accent colors. If your home is already bright or dark, don't fret – try adding some light, neutral accent pieces to balance things out.
More important than what hygge looks like is what hygge feels like, and that's something we all have the ability to create, regardless of budget. When you create hygge in your home, it will be something you know in your heart rather than see evidence of by the receipts in your pocket. It's about the people who share the space with you more than any object that sits within its four walls. And remember, hygge is all about the journey, not the destination.