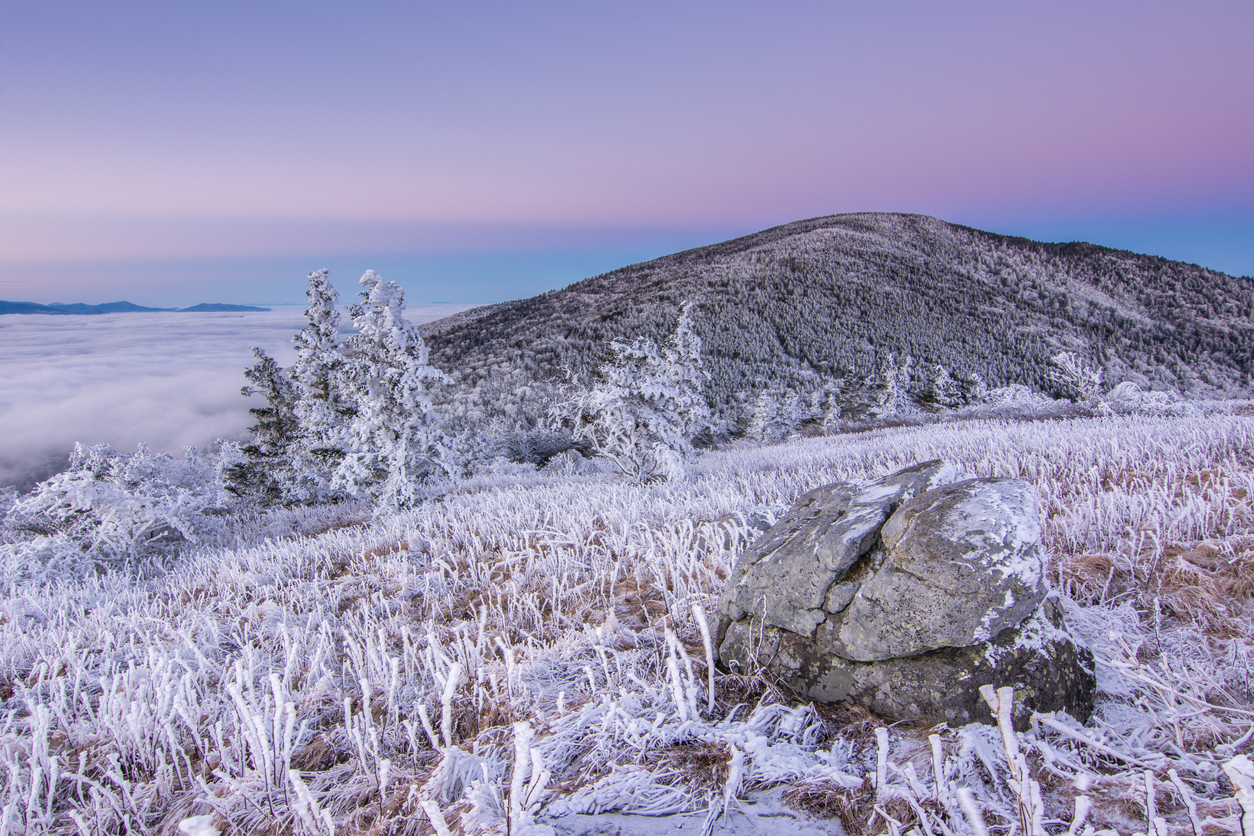 With Winter here, we are looking toward a few months of colder temps, clearer skies, and great opportunities to get outside and enjoy our mountains in a whole new way! Here are a few of the best Winter activities in Western North Carolina:
-Winter Sports at Cataloochee Ski Area- 40 miles from Asheville, Cataloochee offers skiing, snowboarding, and tubing. With 100% snowmaking, it boasts 5 lifts on 18 slopes, and even has a terrain park for more advanced skiers. Tubing is open to kids 42" and taller so there's fun for everyone!​ Here is a link to Cataloochee Ski Area's website.​
-Hike to Lover's Leap, then go to Hot Springs- Lover's Leap is located on the Appalachian Trail, and overlooks Pisgah National Forest as well as the French Broad River. About 45 minutes from Asheville, this short hike gains 500 feet of elevation and offers great views of the valley below. After your hike, walk across the street to Hot Springs resort and soak in mineral water that's piped directly from the hot springs and is the perfect temperature for a relaxing break.​ Here is more information on the Lover's Leap hike.​
-Birdwatching at Beaver Lake Bird Sanctuary- This 8-acre wetland habitat is home to dozens of bird species and is open from dawn to dusk​ in North Asheville​. The boardwalk offers easy accessibility for people of all abilities as well as strollers. Don't forget your binoculars and be sure to leave your canine friends at home for this little adventure.​ Be sure to enjoy the trail ar​ound Beaver Lake! More information on the Beaver Lake Bird Sanctuary can be found here.
​-Hiking to Catawba Falls – This beautiful hike is 1.5 miles each way, making for an enjoyable hike of 3 miles round trip. Follow the trail along the frosty banks of the Catawba River, which at this point is a crystal clear mountain stream. ​After reaching the waterfall, sit a spell to enjoy the beautiful cascades that total nearly 100′ in height. Here is more information on the Catawba Falls hike.
-Enjoy the Blue Ridge Parkway with no cars! During winter, many higher elevations of the Blue Ridge Parkway are closed due to snow and ice. Winter is a perfect time to enjoy the roadway free of cars on a bicycle or on foot. This is also a perfect time to enjoy stargazing in the crisp Winter sky! Here is a link to information about current closures for the Blue Ridge Parkway.