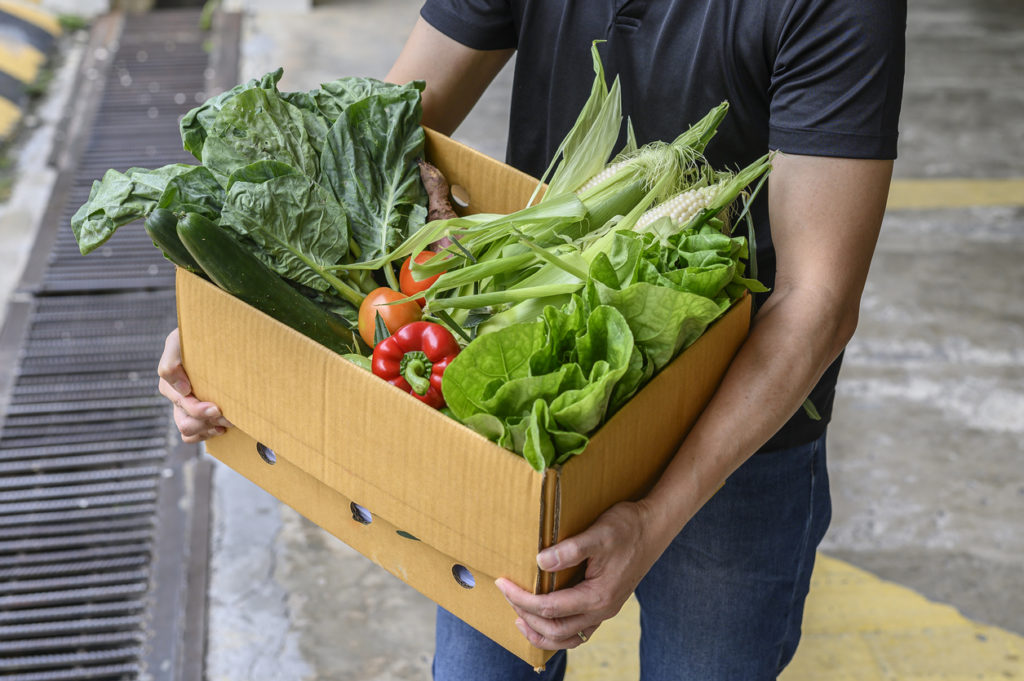 If you've heard the term CSA but aren't sure what it means, or are familiar with the idea but have never made the decision to try one, we're here to tell you all about community-supported agriculture (CSA) in Asheville.
A traditional CSA, or community-supported agriculture, is similar to a subscription. When you sign up for a CSA, you'll receive a regular, most often weekly, share of produce or other farm goods for a season, which typically lasts 20-26 weeks.
While these boxes usually contain produce, many of them offer "add-ons" such as eggs, cheese, bread, or honey, that customers can purchase for an additional cost. Other CSAs let you select your produce each week based on the size of your share rather than receive a pre-packed box.
Buying at a CSA helps ensure you get the freshest, most local produce when it's in season. You're buying from local farmers and know exactly where your food comes from. Plus, you get to try new recipes and items, and add lots of healthy vegetables and fruit to your diet.
For a complete guide to CSAs and how to find them in Western North Carolina, check out Appalachian Sustainable Agriculture Project (ASAP)'s Full Share, a free resource for finding community-support agriculture in Asheville.