Nestled in the stunning Blue Ridge Mountains, Asheville, North Carolina is a city renowned for its vibrant culinary scene and love for our four-legged companions. As a dog-friendly destination, Asheville boasts numerous restaurants where you can enjoy delicious meals without leaving your furry friend behind. This is your guide to some of the best dog-friendly restaurants in the Asheville area.
The Bier Garden
Located in the heart of downtown Asheville, The Bier Garden is a beloved gathering spot known for its extensive beer selection and laid-back atmosphere. This pet-friendly establishment welcomes dogs on its spacious outdoor patio. While you indulge in hearty pub fare like juicy burgers and crispy fish and chips, your furry friend can relax by your side, soaking up the good vibes of downtown Asheville.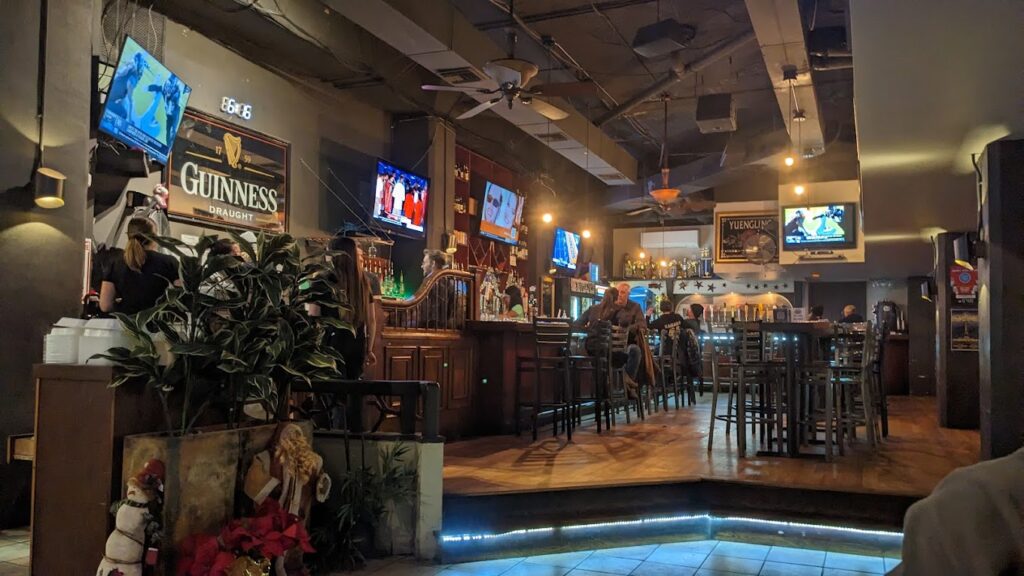 Early Girl Eatery
If you're craving a scrumptious Southern-style breakfast, lunch, or dinner, Early Girl Eatery is a must-visit. This charming small chain with three Asheville locations (and one in Charlotte NC) showcases a farm-to-table menu featuring locally sourced ingredients. They welcome dogs at their outdoor seating area, where you can savor mouthwatering dishes like fluffy buttermilk pancakes or their famous "Farm Breakfast" while your canine companion gets all the attention. So grab your dog, hop in the car and drive on down to Early Girl Eatery.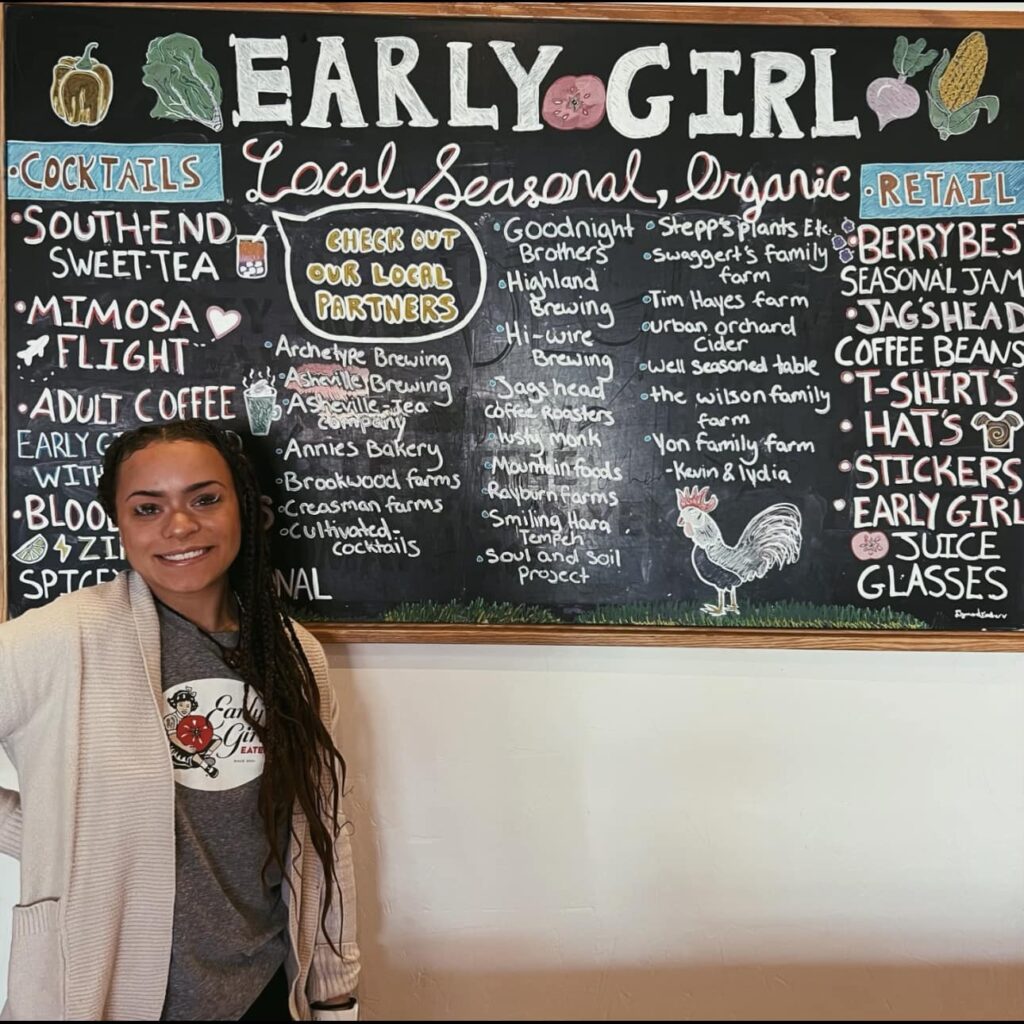 Wicked Weed Brewing
Beer enthusiasts and dog lovers unite at Wicked Weed Brewing. This popular brewery offers a dog-friendly patio where you can sample their innovative craft brews, ranging from hoppy IPAs to sour ales. Pair your drinks with delectable bites from their menu, which includes shareable plates, wood-fired pizzas, and tasty sandwiches. Your pup will appreciate the relaxed ambiance and maybe even make a few furry friends of their own!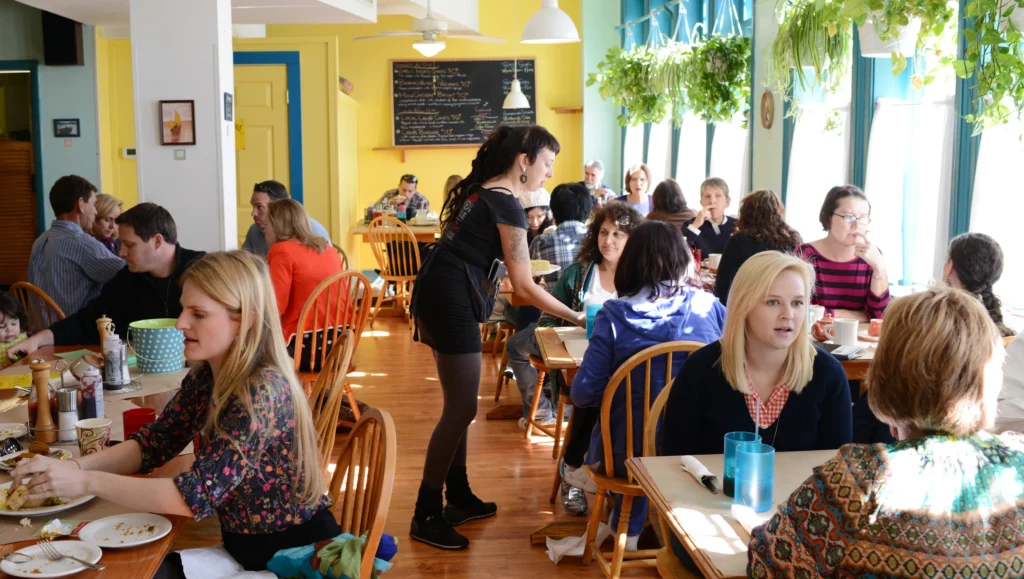 White Duck Taco Shop
For a unique dining experience, head to White Duck Taco Shop in the River Arts District. This creative and vibrant eatery serves up an array of globally inspired taco creations. Enjoy mouthwatering flavors like Thai Peanut Chicken, Bangkok Shrimp, or the adventurous Banh Mi Tofu. You can lounge at their outdoor patio, where your dog can join in the family outing. Don't forget to indulge in their homemade salsa and queso for an extra kick of flavor.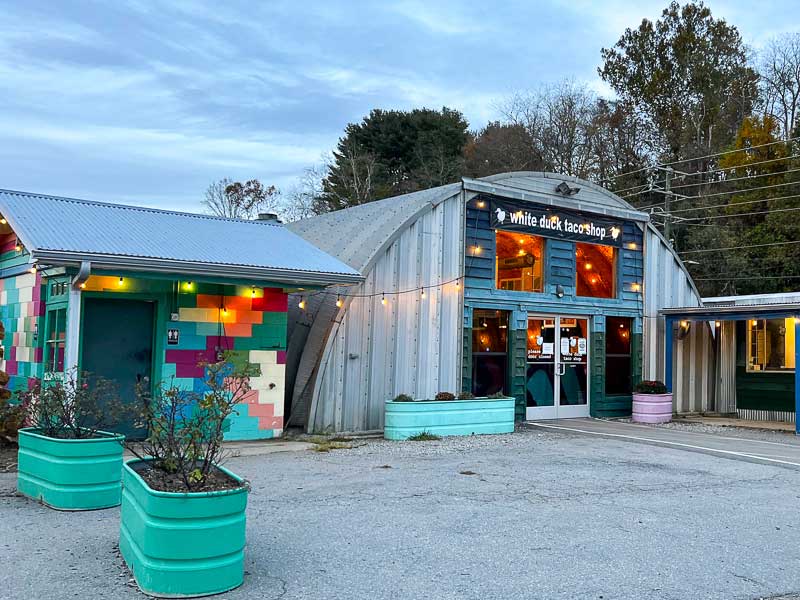 Sierra Nevada Brewing Co.
Nestled in the scenic mountains just outside Asheville, Sierra Nevada Brewing Co. offers a dog-friendly spot alongside stunning views. Explore their expansive outdoor space, which features an outdoor amphitheater and a large patio area. Treat yourself to their artisanal beers and savor the flavors of their farm-to-table menu. Your pup will have plenty of room to roam and enjoy the fresh mountain air of Asheville.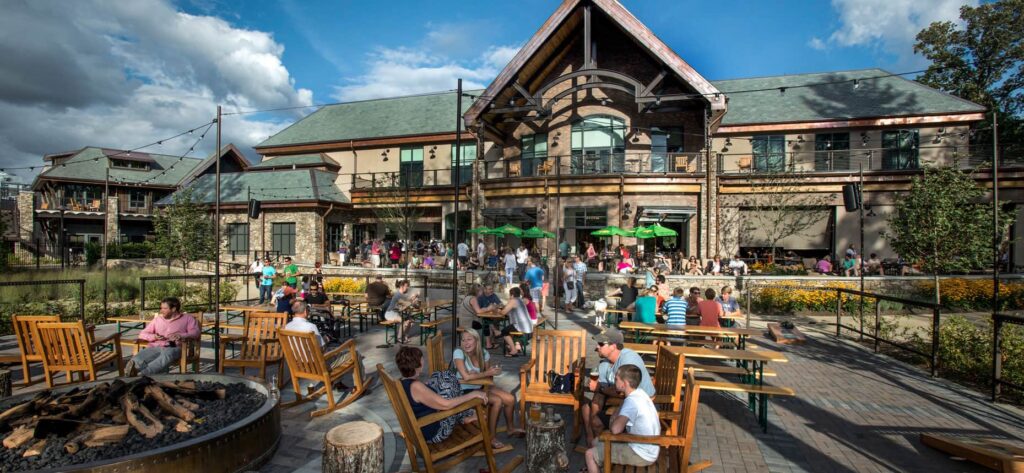 Biscuit Head
Biscuit Head, a beloved eatery with two Asheville locations, goes above and beyond in welcoming furry friends, making it an excellent choice for dog owners seeking a dog-friendly dining experience. With a spacious outdoor seating area, Biscuit Head happily accommodates dogs of all sizes. As you indulge in their delectable, oversized biscuits and unique toppings like fried chicken or sweet potato butter, your pup can relax by your side, enjoying the lively atmosphere. The friendly staff is known for showering canine visitors with love and even providing water bowls and treats, ensuring that your furry friend feels right at home. Biscuit Head's commitment to creating a dog-friendly environment truly sets it apart, making it a go-to spot for both humans and their canine companions.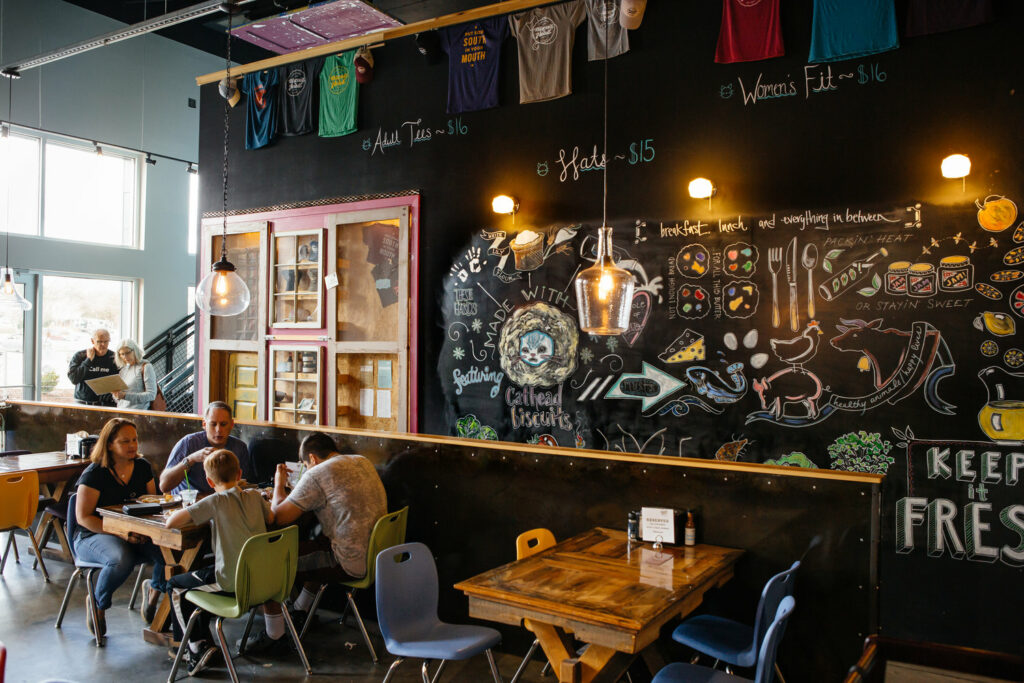 Tips for Dog-Friendly Dining
Check the restaurant's dog policy before visiting to ensure dogs are allowed in the outdoor seating area.
Keep your dog on a leash and ensure they are well-behaved and comfortable around people and other dogs.
Bring a water bowl and some treats for your canine companion to enjoy while you dine.
Be mindful of your dog's behavior and any signs of discomfort or stress. If necessary, consider taking them for a short walk or allowing them to rest in a quiet area.
Clean up after your dog and be respectful of the restaurant's rules.
This list of some of our favorites just scratches the surface of the dog-friendly eateries in the Western North Carolina area! Asheville's thriving food scene and welcoming attitude toward dogs make it a paradise for food-loving pet owners. Whether you're craving classic Southern dishes, craft beers, or international flavors, the city offers an array of dog-friendly restaurants where you and your pup can enjoy a memorable dining experience together. So grab your dog and go on a food- (and of course dog treat-) filled adventure.

Let one of the top real estate teams in Western North Carolina help you in your real estate search in Asheville and the surrounding areas! Contact us to start your search or get your questions answered today.
Altamont Property Group
828-782-5582
altamontpropertygroup@gmail.com