While many Asheville and Western North Carolina restaurants are closed on Thanksgiving day, there are a number of amazing places to enjoy a Thanksgiving meal without having to cook! Here are some wonderful options for dining out for turkey day in Asheville this holiday season. Please be sure to contact restaurants directly for availability, menu or pricing changes, and reservations. We suggest making any reservations well in advance of the holiday.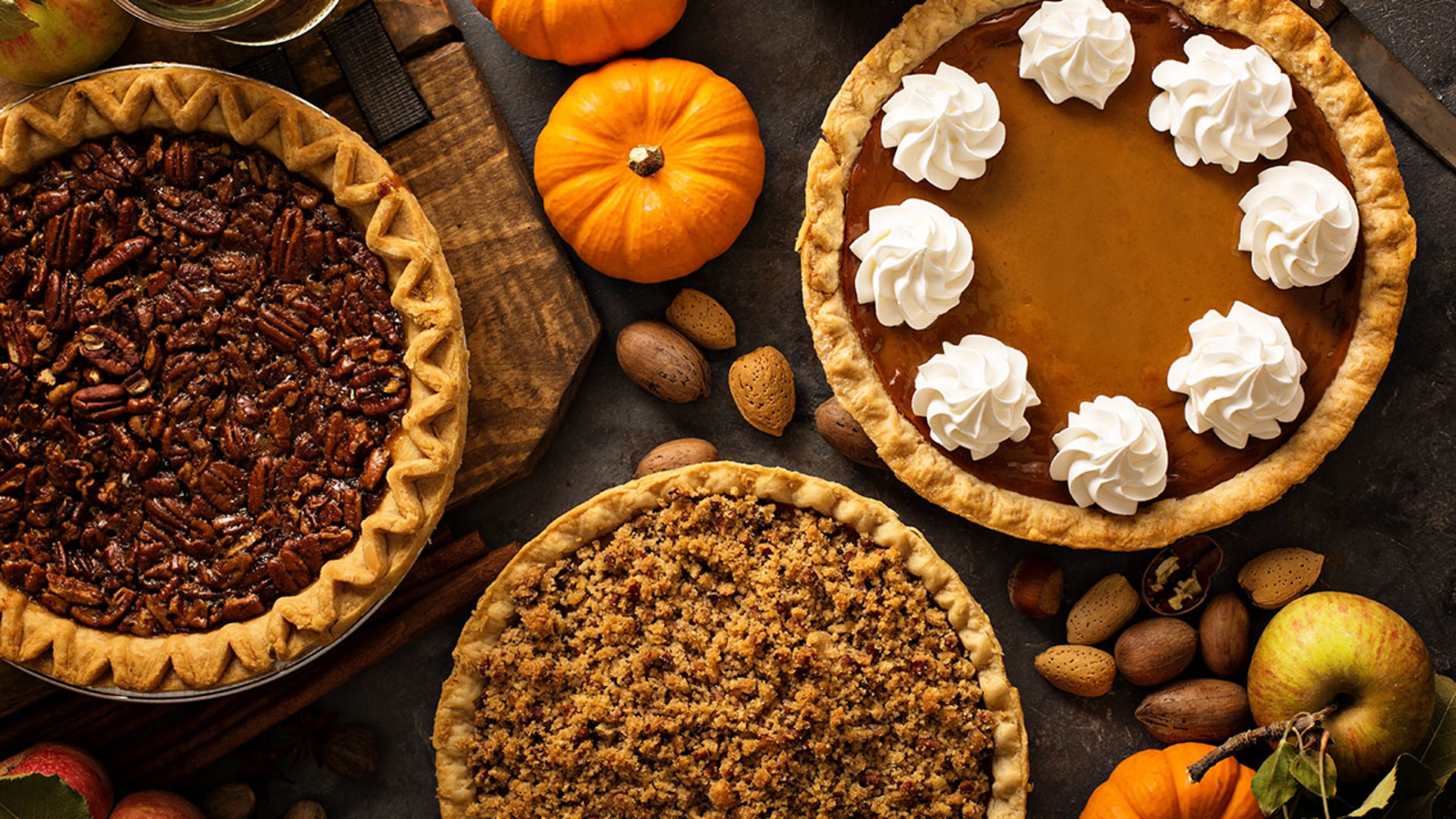 Asheville Area Restaurants
Offering three restaurant options, each with its own special Thanksgiving fare, the Omni Grove Park Inn is an iconic Asheville hotel and dining option in the city. With stunning mountain views and a lobby with soaring ceilings and oversized roaring fireplaces, this is a beautiful place to enjoy the Thanksgiving Holiday.
Options here include the Blue Ridge Buffet, offering a buffet meal from 12 to 8pm with an adult price of $72 and children ages 6-12 for $30. EDISON, craft ales + kitchen will be serving up a turkey plate with delicious dessert. Adults can enjoy this meal for $60, and children ages 6-12 $30. Vue 1913 is offering a gourmet 3-course menu at $80 per person. Please note that reservations for both EDISON and Vue 1913. Thanksgiving meals are available for hotel guests only. For reservations, call 1-800-438-5800.
Located just off Pack Square in downtown Asheville, Pack's Tavern is serving up a Thanksgiving buffet on its two levels. Dishes will include turkey, ham, all the trimmings, dessert, and beer. Lunch and dinner will be served from 11am to 8pm for $49.99 or adults and $24.99 for children under 10. Reservations can be made at 828-225-6944, and walk-ins will also be welcome (although we would recommend calling in advance!)
Located in the Biltmore Park area of South Asheville, Folklore is serving a classic Thanksgiving meal served family-style. Meals can be enjoyed from 12 to 7pm. Adults are $34 per person, children ages 5-15 are $18, and children 4 and under are free. Reservations are available by calling 828-209-2715.
Asheville's elegant, downtown French bistro is serving Thanksgiving dinner from 12 to 8pm. The elegant three-course menu is priced at $69 per adult with $25 to add on wine pairings. Children's turkey plates are $20. To make reservations, call 828-575-9636.
One of the best rooftop patios in downtown Asheville will be serving both Thanksgiving breakfast and dinner. Breakfast will be served from 7 to 10am and dinner from 12 to 8pm. During dinner service, in addition to its regular menu, the traditional Cuban restaurant will offer its own twist on the holiday with American-Cuban-inspired cuisine. Dinner is priced at $26 per adult and $15 for children. Call 828-417-6866 for reservations.
An eclectic Southern-influenced restaurant offering comfort food plus speciality cocktails, Carmel's is offering an a la carte Southern-inspired menu this Thanksgiving. Dinner will be served from 12 to 8pm. Call -828-252-8730 for additional details and reservations.
RendezVous has brought French comfort food to the Haw Creek area of East Asheville. The brainchild of downtown Asheville's beloved Bouchon, the restaurant will be open for Thanksgiving, serving a traditional, French-influenced dinner. Three seatings are available, at 12, 2:30, or 5pm. Dinner is $65 per person. Call 828-348-0909 to make a reservation.
Located in the Grand Bohemian Hotel, Red Stag Grill is an upscale, sultry steakhouse that is keeping its doors open on Thanksgiving, when they will feature their signature a la carte 4-course Thanksgiving dinner complete with complimentary glass of mimosa or champagne. Dinner will be served from 11:30am to 9pm at $95 per adult and $35 per child age 6 to 12. Children under age 5 eat for free. If you're looking for something to take home, the restaurant is also offering a family-style feast for $65 per person. Call 828-398-5600 to book.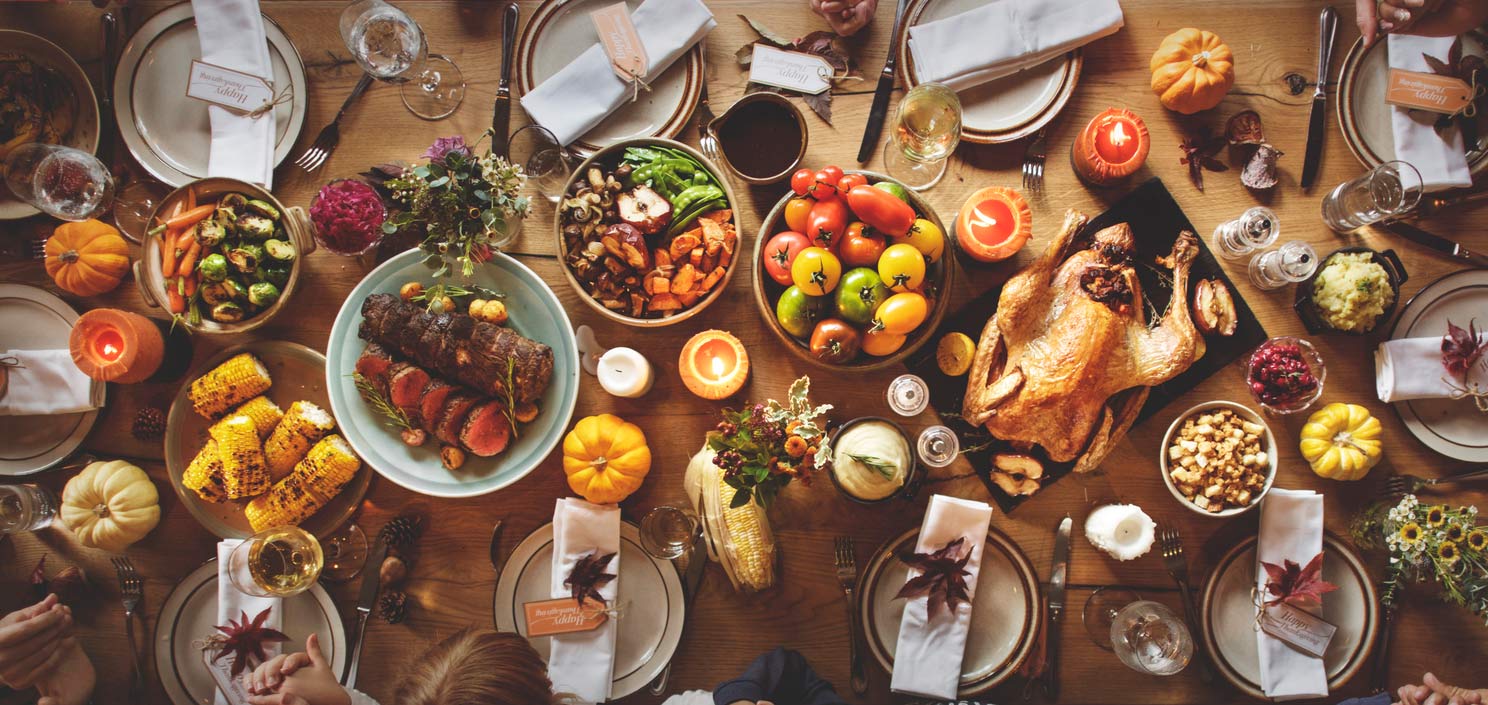 Other Area Restaurants
A local favorite located in Flat Rock, Season's at Highland Lake Inn is offering a Thanksgiving buffet from 10:30am to 5pm. The meal will be $58 or adults and $29 for children ages 6-11. Children 5 and under will eat for free. Reservations are required and can be made at 1-800-758-8130. Thanksgiving meals will also be available to go.
For a taste of luxury, you can dine waterside on Lake Toxaway near Brevard at this luxury resort. 3-course dinner with three options for each course. The cost is $60 per person and service is from 12-8 PM. For reservations, call 828-966-4700.
This beautiful, rustic four-star hotel located in Chimney Rock is serving a plated Thanksgiving meal from 11am to 4pm. Dinner is $69 for adults and $29 for children, although children 5 and under are free. To-go orders also are available for $49 per person. Reservations at 828-625-2999 are strongly encouraged.