Written by Bradley Pace, Broker
Altamont Property Group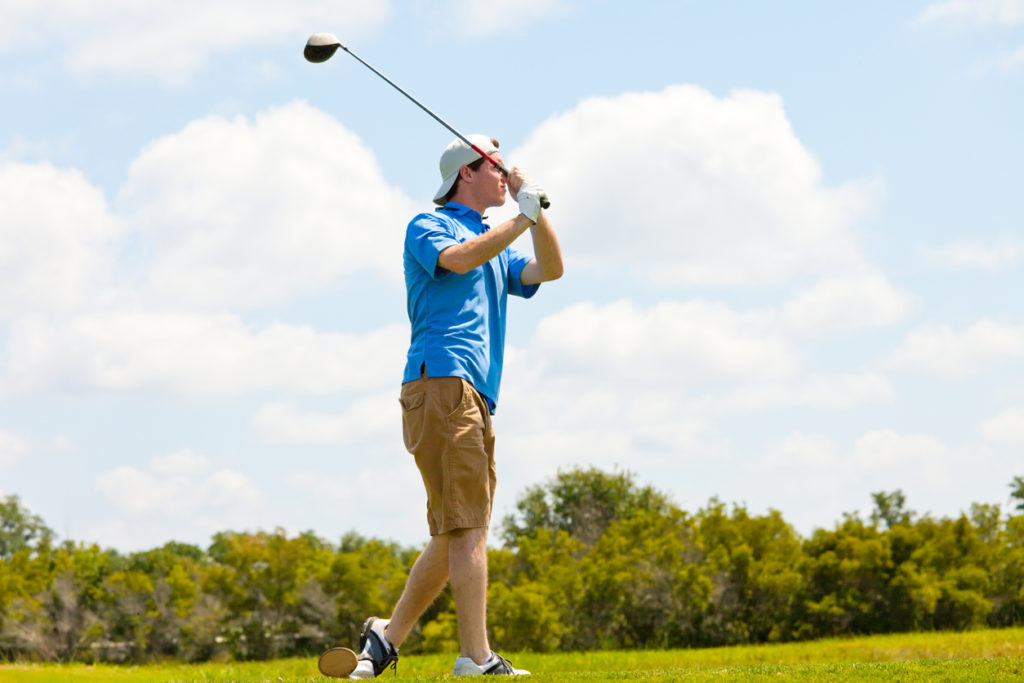 As springtime rolls around bringing longer and warmer days, it becomes time for us 'fair weather' golfers to dust off the clubs and enjoy all the scenery that mountain golf has to offer. Personally, I believe some of the best golf courses to play are west of Asheville in Haywood County. I am a native of Haywood County so there might be a little bit of bias in that opinion. If you are a golfer and not as familiar with this scene, I will do my best to acquaint you with the gems of the Haywood County golf communities.
First on the tee is Lake Junaluska Golf Course. Conveniently located right off the main highway and with countless views that overlook 'Lake J', this course has something to offer for all skill levels. Lake Junaluska plays on the shorter side as it stretches out to just over 5,000 yards with a par score of 68 (35-33). This is a great course to get that iron game in tune as there are seven par 3's, along with many short par 4's that don't require a driver off the tee. If you would rather take the 'tee it high and let it fly' approach, you're looking at plenty of birdie opportunities. While most holes do allow room to miss off of the tee, many holes offer smaller greens making greens in regulation hard to come by, so a crafty short game will help keep the round together! Whether you're just learning the game or a seasoned vet, Lake Junaluska Golf Course is sure to provide an enjoyable experience.
Next up: Laurel Ridge Country Club. Located just minutes from downtown Waynesville, this Bob Cupp design was built in 1986, making it one of the newer courses in Haywood County. Laurel Ridge has a par score of 72 (36-36) and can stretch out to a little more than 6,900 yards for the longer hitters. There is so much variety on this challenging, yet fair tract of land. It offers a great mixture of shorter vs. longer holes, elevation changes, and undulating greens that will keep you on your toes. Be sure not to take your round too seriously though, or you will miss out on all of the breathtaking scenery right in front of you. Be sure to check out the stay and play packages offered for those wanting to explore the Town of Waynesville after your day on the course.
View homes in Laurel Ridge Country Club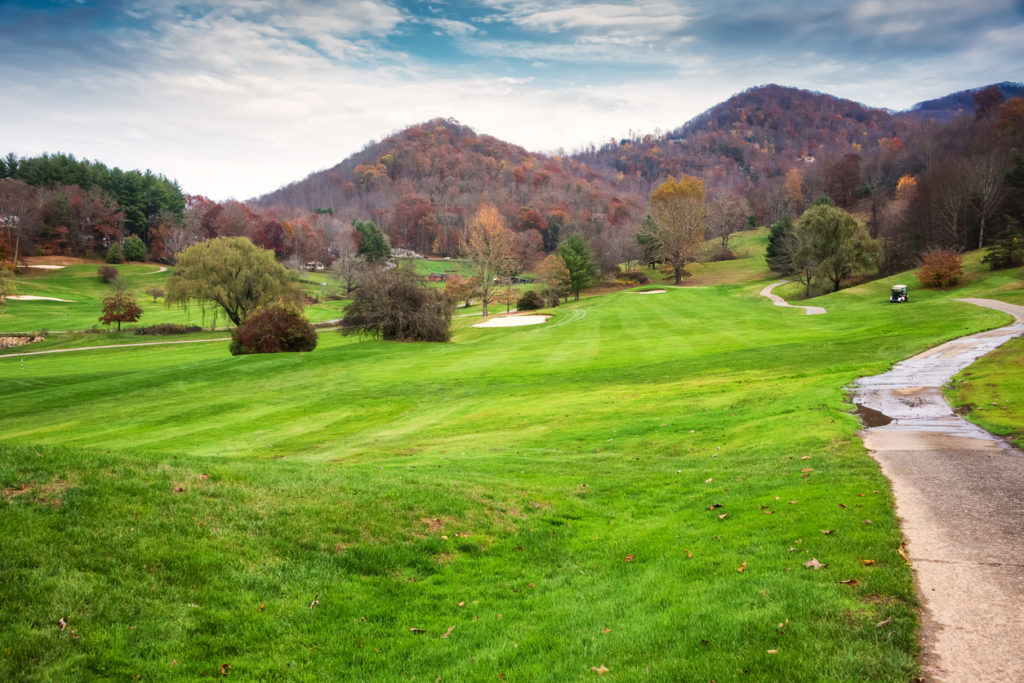 Now on the tee, Maggie Valley Club and Resort. Home of the "Valley Nine" and the "Mountain Nine," this is yet another course that accommodates all players with a handful of different tees. Start your round off by playing the "Valley Nine" in the shadows of the Blue Ridge and Great Smoky Mountains before heading to the "Mountain Nine" where you will get plenty of elevation change and top-notch views. As you make your way around, you will find a great mixture of short and long par threes, some driveable par fours and somewhere you will gladly take your par and run to the next tee, and then finally a handful of reachable par fives. However, be careful just firing away because you can get in some trouble if you find yourself putting from above the hole on some of these greens. Make sure you take advantage of everything the resort has to offer by booking one of the stay and play packages. Be sure to ask about the different add-ons available with your package that will allow you to enjoy many other local attractions. After you have taken in all that the Town of Maggie Valley has to offer, be sure to head over the mountain to Cherokee and try your luck at Harrah's Cherokee Casino!
View homes in Maggie Valley Country Club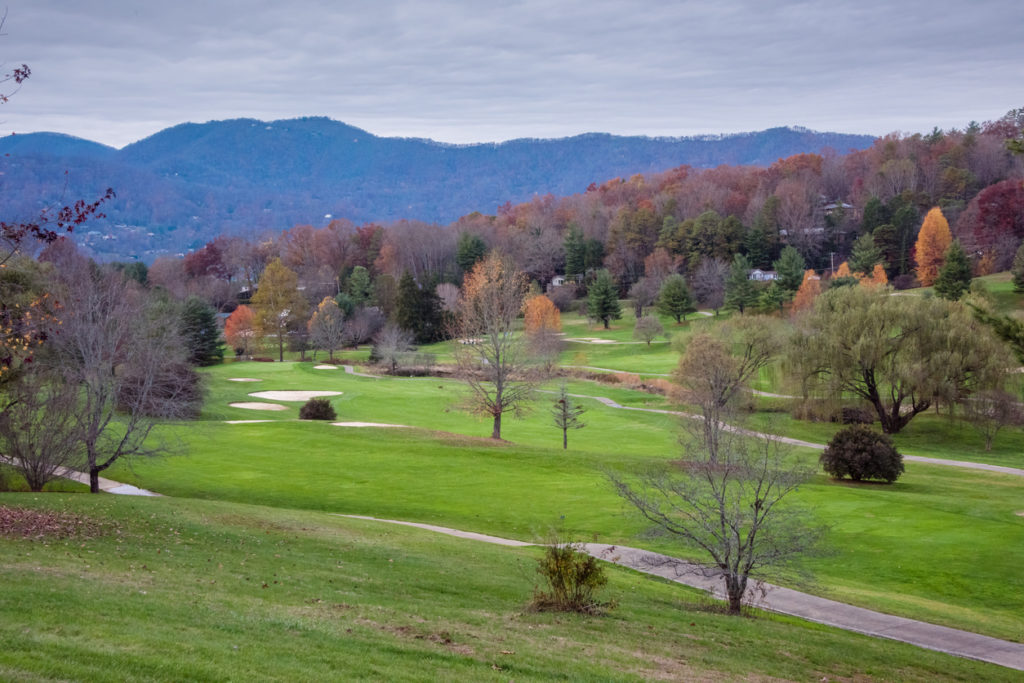 Let's head towards the community of Cruso for our next stop, Springdale at Cold Mountain. As you arrive at the course, you can't help but be in awe of the views no matter which direction you look. Springdale has undergone extensive renovations on the golf course over the past few years upgrading the course conditions and enhancing the beauty of this mountain course. Be sure to head over to their website and social media page to check out the brand new clubhouse and other facilities as well. You will enjoy how the course lets you ease into the round before finishing the front nine with some more challenging holes. The back nine allows a gentle start as well before you reach the infamous "Springdale Spasm" hole. This is another potential stay and play destination as well. There are many lodging options including cottages, treehouses, villas, and townhouses. With on-site dining, a new fitness center, and a heated pool you won't have to leave the resort until it's time to go home!
Heading back towards Waynesville, we have arrived at our final stop, The Waynesville Inn & Golf Club. Located just outside of downtown Waynesville, this will be another one to put on your list as a stay and play option. The course closed in September of 2021 to begin major renovations. There are many big and exciting changes coming to this property. Some new features coming to the course itself will be a new driving range, short course, and Himalayan Putting course! Be sure to head over to their website and social media pages to check out the updates and progress at WIGC.
Reach out to me and we can talk more about the golf scene in Haywood County!
Bradley Pace, Broker
Altamont Property Group
Call: 828-782-5582
Email: bradleypace@kw.com