Are you an outdoor enthusiast seeking a thrilling Western North Carolina hiking experience near Asheville? Look no further than Brevard, NC, a haven for adventure-seekers and nature lovers alike. While Brevard is known for its picturesque landscapes and stunning waterfalls, the region also boasts several off-the-beaten-path hikes that offer a more adventurous and challenging experience. Lace up your hiking boots, pack your sense of adventure, and get ready to explore some of the lesser-known trails in Brevard, NC.
Farlow Gap – A Scenic Trek into the Wilderness
Tucked away in the heart of the Pisgah National Forest, Farlow Gap is a hidden gem for avid hikers. This challenging hike is a 3.3-mile, one way out and back hike that winds through lush forests, crosses creeks, and climbs up to scenic overlooks across three ridgelines. With rugged terrain, steep ascents, and technical sections, Farlow Gap is a true wilderness adventure that will test your hiking skills and leave you in awe of the natural beauty of Brevard, NC.






---
Laurel Mountain Trail – An Epic Backcountry Trail
For those seeking a remote backcountry adventure, the Laurel Mountain Trail is an excellent choice. This 7.4-mile one way, out and back trail is known for its solitude and challenging terrain, making it a perfect option for experienced hikers looking to escape the crowds. The trail traverses through dense forests, crosses creeks, and ascends steep slopes, rewarding hikers with stunning views of the surrounding mountains. With its rugged wilderness setting and stunning scenery, the Laurel Mountain Trail is a must-visit for adventurous hikers.



Squirrel Gap – A Thrilling Loop and Beloved Gem
If you're looking for a thrilling hike that combines rugged terrain with picturesque mountain streams, Squirrel Gap is the hike for you. This 7.5-mile one way, out and back hike is one of the most beloved gems of Pisgah, especially for mountain bikers. Intersections with multiple other trails provide for several loop hike options. Squirrel Gap is a true adventure that will challenge your skills and provide you with an unforgettable experience in the backcountry of Brevard, NC.
Art Loeb – A Classic Hike with Panoramic Vistas
Art Loeb is a classic and iconic trail that spans across the stunning Shining Rock Wilderness area. This 30.1-mile point-to-point trail requires a sense of adventure and strong hiking abilities, as it involves steep ascents, rocky terrain, and multiple creek crossings. However, the reward is worth the effort, as Art Loeb offers panoramic vistas of the Blue Ridge Mountains and the Shining Rock Wilderness that are simply breathtaking. Along the way, you'll pass by pristine alpine meadows, unique rock formations, and ancient forests, making this hike a true adventure for experienced hikers seeking a challenging and scenic trek.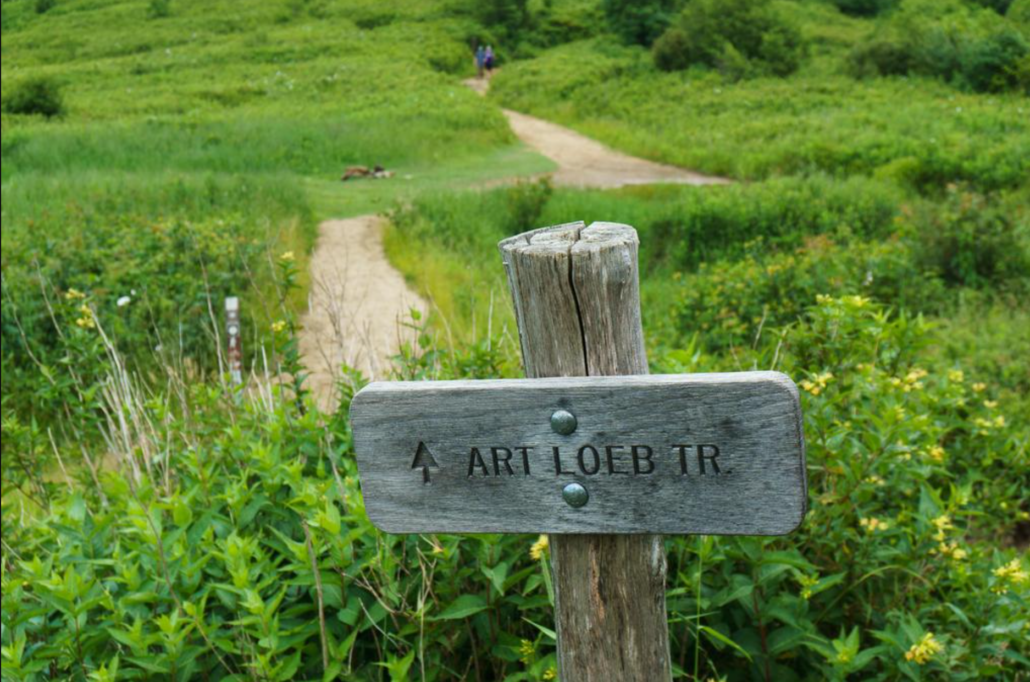 Cold Mountain – A Rugged and Remote Summit Experience
For hikers seeking a challenging and iconic experience, Cold Mountain is the ultimate adventure. This 10.6-mile out-and-back trail leads to the summit of Cold Mountain, which offers panoramic views of the surrounding wilderness. However, the trail is not recommended for beginners or inexperienced hikers, as it involves challenging and uneven landscapes and challenging uphill sections. The remote and wild nature of Cold Mountain adds to the allure of this hike.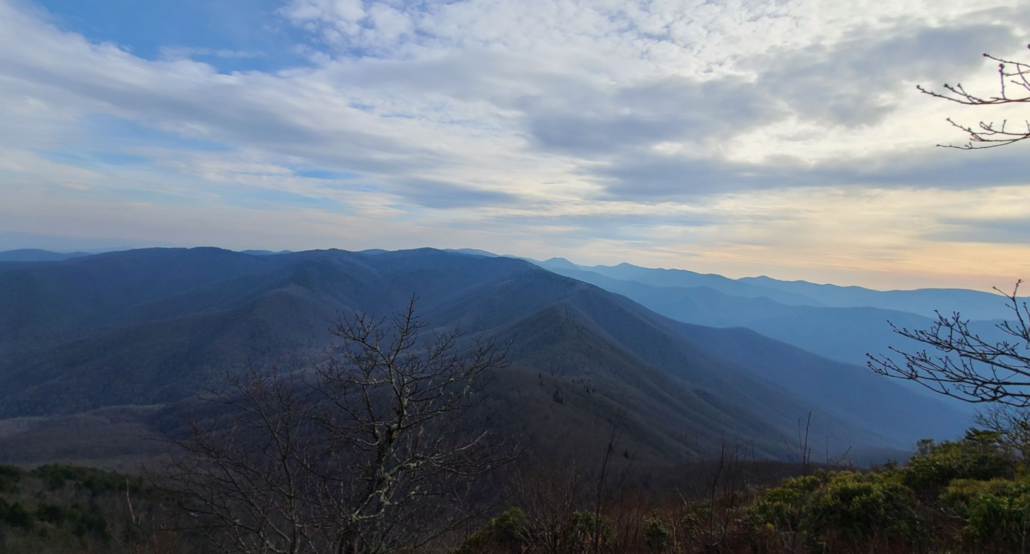 Twin Falls – A Waterfall Wonderland
If you're a waterfall enthusiast, Twin Falls is a hike that should be on your radar. This 4-mile hike takes you on a scenic journey through lush forests, alongside a picturesque creek, and ultimately leads you to two pretty waterfalls that are close to each other. The trail is best described as moderate; the very first part is downhill, but it then flattens out. The short side trail down is falls is steep. Twin Falls is a lesser-known gem in Brevard, NC that should not be missed.
Pilot Cove / Slate Rock Loop – A Forested Footpath
The Pilot Cove/Slate Rock Loop is a scenic and varied adventure that combines stream crossings, small cascades, and lush forests. Prepare to enjoy mosses, ferns, and abundant wildflowers during summer! This trail is 4.3 miles one way and an easy to moderate group. The Pilot Cove/Slate Rock offers a picturesque adventure for hikers looking to explore the lesser-known trails of Brevard, NC.