When you're house hunting and are a parent, finding a house in your ideal school district can be important. Even for those without children, school districts can impact future home value and are something to take into consideration. Thankfully, Asheville has a large selection of quality public, private, and charter schools. This is your guide to schools in Asheville and Buncombe County.
Disclaimer: The content here is designed to serve as an objective overview of the schools in Asheville and Buncombe County. We do not endorse any particular schools in the area as this is a decision unique to the needs of each family. We have described each school to the best of our ability based only on school-provided descriptions.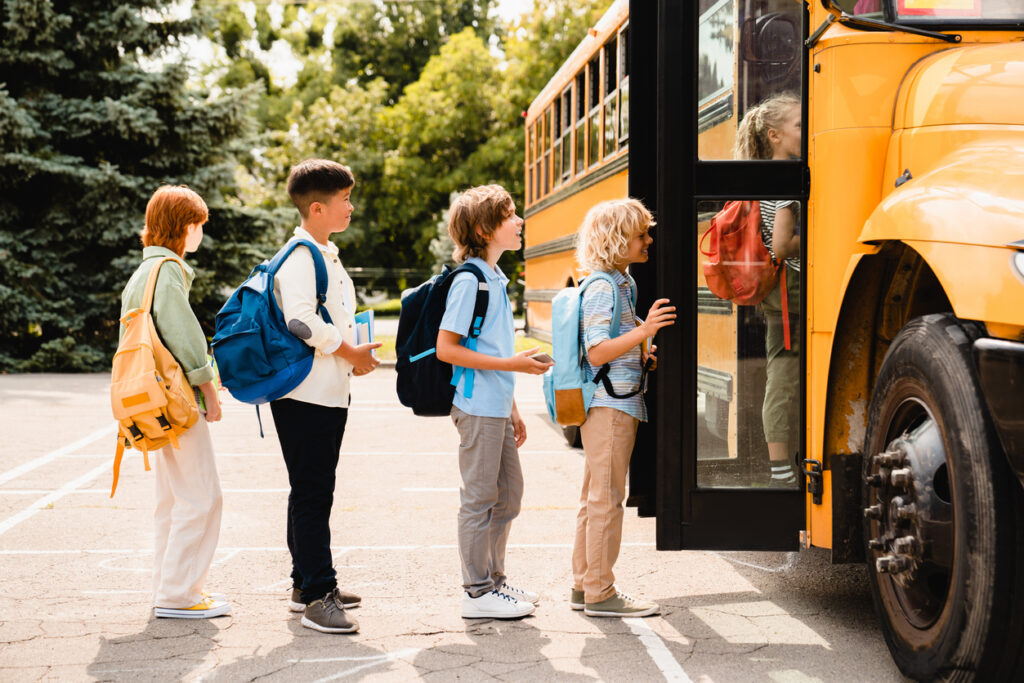 Asheville City Schools
Asheville City Schools serves the most centrally-located neighborhoods in the area. This magnet system allows families to select their top 3 choices from 5 differently-themed magnet schools in the area. If there are not enough spaces to accommodate local families, a lottery system is used.

Buncombe County Schools
Buncombe County Schools operates high schools, middle schools, intermediate schools, and elementary schools both inside and outside the city of Asheville. Students are enrolled in the school in the district where they live.  Buncombe County also offers BCS Virtual Academy, an online option for education serving K-12 students in and around Buncombe County.
Students in South Asheville feed into the TC Roberson School district. East Asheville and Fairview students attend A.C. Reynolds district elementary schools. Swannanoa and Black Mountain students attend Owen district schools. West Asheville students attend Enka or Erwin districts. North Asheville and Weaverville students attend North Buncombe School District. We recommend that you explore the public schools listed under each property listing you're exploring when you're searching for a house in the area.
High Schools (Grade 9-12)
Middle Schools (Grade 6-8)
Intermediate Schools (Grade 5-6)
Elementary Schools (Grade K-5)

Charter Schools
Asheville charter schools operate on a lottery system.

Private Schools
Residential
Two private residential high schools are located in the Asheville area:
All-male Christ School, which was founded in 1900, offers 500 acres in the Blue Ridge Mountains, 19 teams across 11 sports. Christ School wants each student to become a better version of himself by being a better student, friend, son, brother, and human being. Classes are small, AP and honors courses are available in all subjects, there are extensive extracurricular opportunities, and faculty is considered top-notch.

Coeducational Asheville School, which has the unique distinction of 100% of its graduates continuing to college, is a diverse and nurturing community that challenges and supports the mind, body, and spirit of their students by developing their resilience, intellect, and character. . Students at Asheville School are driven to excel in their academics, and enjoy learning. Many of their graduates are accepted to the nation's most prestigious colleges
Day

Specialized
Community High School is a public, alternative high school focused on the student dropout issue. The school's students are committed to developing their academic knowledge base, learning new work/life skills, and graduating from high school. Smaller classroom sizes and a supportive learning environment are designed to help students re-engage in their educational process. The school also offers an on-site childcare center that accepts babies as young as 4 weeks of age in order to minimize the disruption in young mothers' education.
Martin L. Nesbitt Discovery Academy – This magnet STEM school with a focus on college- and career readiness serves students from all six attendance districts and provides students an innovative experience preparing them for college and careers in STEM-related disciplines.
Buncombe County Early College – This non-traditional Buncombe County high school located on the campus of A-B Tech and in partnership with Asheville-Buncombe Technical Community College and North Carolina Department of Public Instruction seeks to recruit students who may otherwise have difficulty attending college, particularly those who are from low-income families and those who will be the first in their families to earn a college degree. The rigorous 4- or 5-year academic program is designed for students to earn a high school diploma and a college associate degree under a comprehensive program of social, emotional, and academic support.
Buncombe County Middle College serves 11th and 12th grade students who prefer a small, personalized learning environment. The school is also located on the A-B Tech campus and promotes career and college readiness, with the goal of bridging the divide between high school and students' post-graduation lives.
Progressive Education Program (Estes, Valley Springs, Roberson) – The Progressive Education Program serves students with moderate to significant intellectual disabilities. They serve students from all communities in Buncombe County. Their mission is to help all students achieve and realize their potential and the greatest level of independence.

There are many excellent public, private, and charter school options in Asheville and Buncombe County. It's important to do your own research to make the best decision for you and your family. In addition to the school websites above, you may want to check out Greatschools.com for additional information, including ratings and reviews. 
If you have questions about searching for homes in the Asheville, Buncombe County, or Western North Carolina areas, we'd be honored to help. Start your search here or contact us at 828-782-5582 or altamontpropertygroup@gmail.com.