With the recent heavy storms we experienced in Western NC, many concerns about flooding and water damage issues have been brought to the spotlight. The rain events we saw last week in Asheville and the surrounding areas due to Tropical Depression Fred were historic, and we mourn with the local communities we serve that experienced loss of lives and property. For more on how you can help these communities with monetary or supply donations, please visit Helping Haywood.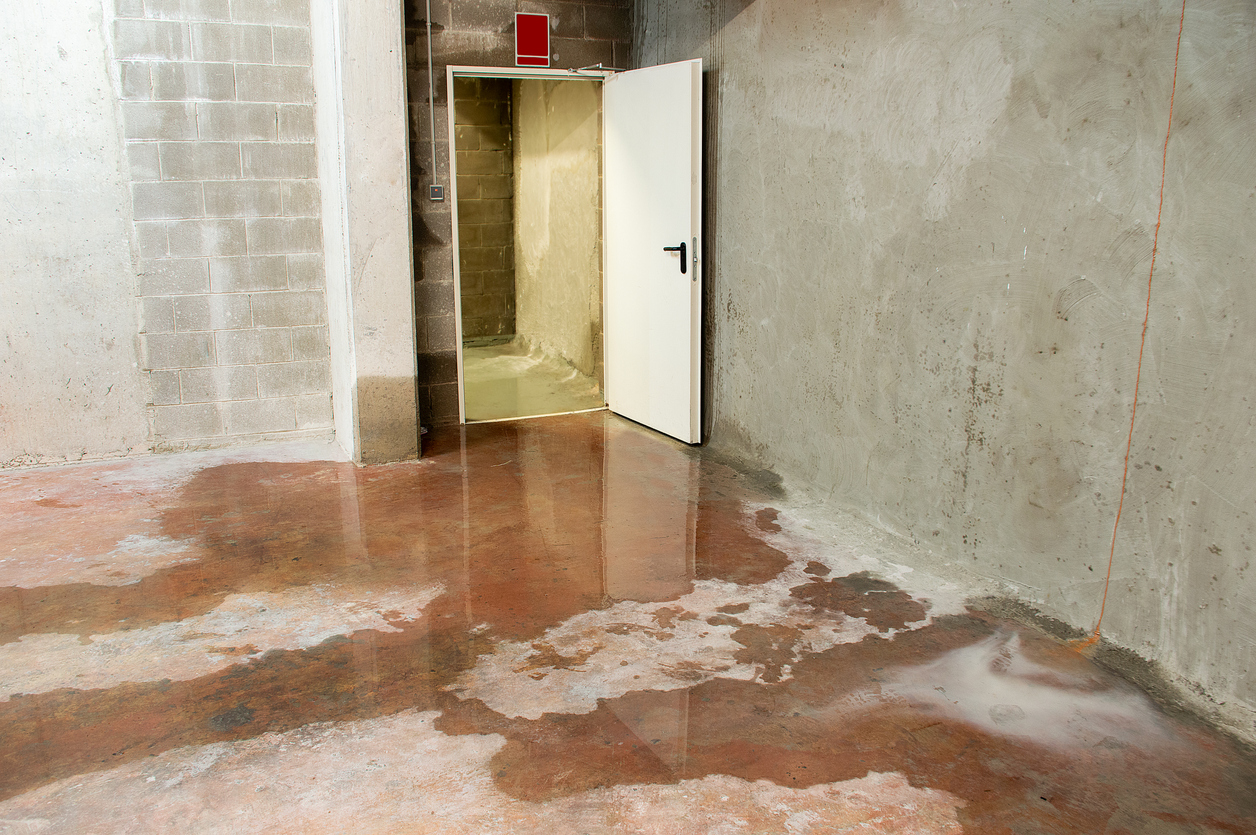 When it comes to protecting your property from flood and water damage, these tips can be used to minimize the impact of any potential issues:
Exterior
Keep gutters clear and convey the water away from the foundation using downspouts. These can get clogged easily with organic material and they require seasonal maintenance. Special attention should be paid during the Fall. Almost every water intrusion can be minimized or solved by keeping your gutters and downspouts clear!
Ensure there are positive slopes around your house to convey water away from the foundation
Rain gardens can be designed and used to collect and utilize rainwater to your landscape's benefit.
Ensure driveway and drainage culverts are kept free flowing and clear from debris.
Push water onto natural surfaces and low points using swales and the natural topography. Water always flows downhill and it's best to use gravity to your advantage. Also natural surfaces like grass, the forest floor, pine straw, etc will absorb water into the ground.
Maintain vegetation to keep organic material off your roof, downspouts, house siding, etc. Also pay attention to root systems to ensure they don't obstruct pipes for water or septic, or so they don't put pressure against the home's foundation.
Make sure vents, chimney flues, and other home openings are sealed. This includes windows and doors, which can be sealed with weatherstripping.
Pay attention to drainage areas and erosion throughout the year. Many issues can be planned for by careful observation. This way it's not a surprise when the big storms come.
If runoff is coming from uphill or from a neighboring property, plan to divert this away from any structures on your property ASAP.
Interior
Disconnect hoses when not in use, especially during the winter months, in order to prevent frozen pipes.
Know the location of your water main and main house shut off.
Maintain appliances to stay ahead of any leaks or failures that could result in water damage.
Investigate and fix leaks promptly around your house.
Install water detection devices.
Check your water pressure.
Monitor your water bill to notice any abnormalities with the water use or amount due. If you're on a well, monitor your well water use and pay attention to if your pump is constantly running, or only running with water is being used.
Real Estate Purchases and Due Diligence
For any real estate purchases, these flooding and water intrusion concerns should be investigated during the due diligence period. A good home inspector, along with an expert buyers agent, can help you identify the above potential issues in advance. Also, it's recommended to always consult flood plain maps if the property is anywhere near water. If the property is in the flood plain, additional insurance premiums are usually required. For these flood plain areas, it's not a matter of if a flood will be experienced, it's a matter of when!
In Summary
It's no secret that water can be one of the most damaging natural forces to homes, structures, and real property. By overseeing regular maintenance and observation, property owners can stay ahead of many major problems that can arise by being proactive. We hope these tips help you with protecting your property from flood and water damage.
Questions? Comments? Our team is glad to advise to help you find success in the purchase, sale, or maintenance of your real estate holdings. Please contact us at
altamontpropertygroup@gmail.com
or 828-782-5582.