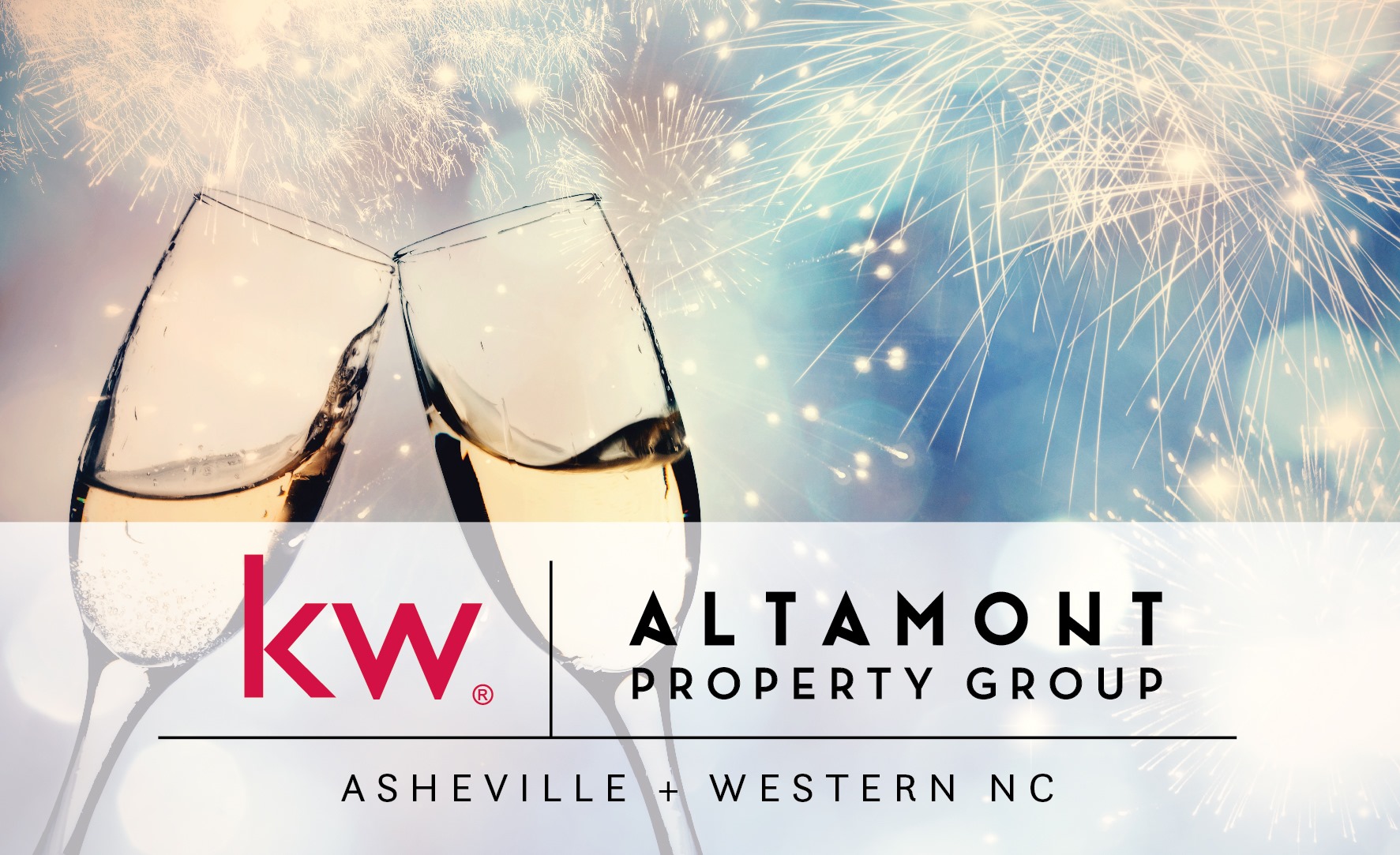 2020 has been an interesting year! In just 9 short months, we have redefined many aspects of our lives that will have a lasting impact into the future. Throughout 2020 we have experienced unprecedented interest in Western NC real estate that have made many trends across the market become apparent. We've summarized many of these trends below:
2020 TRENDS
Our notability as a 4-season destination has long drawn people to Western NC, offering a lifestyle that bridges the gap between work and play. People are now able to work from anywhere, and they are prioritizing lifestyle, which is fueling most of the relocation and retirement buyer demand.
The pandemic has forced us to re-think what we demand out of our homes. Larger square footage houses are taking priority for home offices, home gyms, school rooms, multi-generational living, outdoor living spaces, and more.
Inventory has been historically low due to less homes being listed. More would-be sellers are choosing to refinance to stay in their homes.
Historically low mortgage rates have fueled buyer demand and refinance activity.
It's a very competitive landscape for buyers, especially for the best properties. Multiple offer scenarios are common.
Virtual home shopping has moved front and center, with 3d tours and videos of every property becoming a necessity for sellers to attract the right buyers.
The performance of Airbnb rental properties has been fantastic in Western NC. After a temporary closure in March and April due to the travel shutdowns, people still took vacations to the area, opting to drive and stay in standalone rentals where they could have privacy and social distance.
The low inventory seen on the housing sales market is also being experienced in the rental market. There are fewer quality rentals out there and rental rates are rising. Affordable housing is being squeezed even further.
Rural and suburban properties have seen increased interest and sales activity. We've noticed a significant uptick in land buying activity because of the long-term investment potential and security that land ownership offers.
There has been a noticeable uptick in activity across the luxury real estate market as affluent buyers from other areas invest in Asheville and Western NC real estate.
Second home and lifestyle communities have also seen a resurgence in sales activity. Golf communities were generally in decline before the pandemic, now they are in demand for larger homes, larger lot sizes, and lifestyle amenities.
Many local businesses are struggling, especially in the food service, hospitality, retail, and events industries, among others.
We've yet to see many of the shake outs in the commercial real estate markets. Many tenants are negotiating with their landlords and economic stimulus money has helped distressed owners with payments. Industrial and warehouse properties have been performing better than other asset classes. Despite widespread forecasts for rent non-payments, multi-family has been faring well, presumably due to stimulus programs. Retail, office, hospitality, and restaurant uses are generally struggling. 2021 should be more telling for changes to come with commercial real estate.
2021 OUTLOOK
While we will stop short of making any iron-clad predictions, below are noticeable trends and observations we're seeing across the market, indicating what should be upcoming in 2021:
Western NC has always been, and will continue to be a desirable area for people to live, work, and play. This market should fare well throughout 2021, barring anything catastrophic happening on the national economic landscape.
Housing inventory should loosen some as more people become comfortable with the "new normal" of living during a pandemic. Also vaccines should aid in helping people return to pre-pandemic lifestyles (in some capacity at least). Overall, inventory will remain low.
Homeowners have an excellent opportunity to sell for top dollar. A major determining factor on whether homeowners will list or not is what their buying options look like. Many homeowners have decided to refinance to take advantage of low rates. Let us know if you'd like great lender recommendations either way!
A strong sales pace and general price appreciation should continue as low inventory levels are met with increased buyer demand.
Distressed sales should increase. There are currently a record number of homeowners behind on mortgage payments and/or enrolled in forbearance programs. However unlike in 2008, prices are favorable to homeowners, so any distressed homeowners have an option that was not available during the global financial crisis – they can sell, cash out their equity for financial security in the meantime, and move on to what's next. The rate of foreclosures will depend on how many distressed homeowners choose to take advantage of this option.
Rates should remain historically low to ease economic pressure, although there are rate increases projected in 2021. Its still a great time to buy or refinance!
We expect a return towards the more traditional seasonality of the real estate market. This was thrown out the window in 2020 primarily due to changes in school and work schedules.
Digital marketing strategies and 3d virtual tours will continue to be of utmost importance for home sellers to attract the right buyers to pay top dollar. Any agent not doing these things well is not serving their clients in a modern-day landscape.
There are indications from the Biden Administration about upcoming closing cost and first-time homebuyer incentive programs. This will have major affects on buyer demand if implemented. We are watching these developments closely.
Homebuilder confidence is at an all-time high and a significant number of building starts are in the works, although higher material and labor costs are being experienced.
Remodel and renovation projects will also keep many contractors busy.
Rental property rates will continue to increase. Investments made in rental properties have long been quality investments, either as a long-term rental or Airbnb vacation rentals. This rental demand will become more apparent as market interest grows across Western NC.
Affordable housing will continue to be a challenge across Western NC.
Land will continue to be desirable as more and more people choose to build. The motives of land buyers will vary depending on their intended uses and location.
The commercial real estate market tends to lag behind the residential market by 6-12 months, so trends here should become more apparent in 2021. Distressed sales will likely occur across many asset classes, most notably retail, restaurant, hospitality, office, and other industries affected by the pandemic. It will also be harder for many landlords to lease vacant spaces in these asset classes.
Internet connectivity will become even more important for buyers as we live in an increasingly digital world. Be sure to reference our Western NC Internet Guide for more info.
Thank you for your time today, and we hope you found this market overview informative. As always, your questions, comments, and feedback are most welcome! Our team is also glad to connect to discuss how we can help you succeed in the Western NC real estate market.
Cheers to you and yours for 2021,
Collin O'Berry 
Managing Broker
Altamont Property Group 
Call or text: 828-782-5582  
Email: collin.oberry@gmail.com