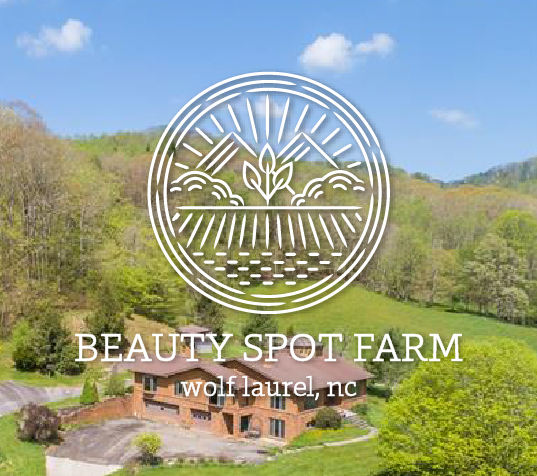 Spanning +- 29 acres with gentle pastures, awe-inspiring views, and builders' custom home, Beauty Spot Farm represents a one-of-a-kind opportunity for an idyllic Appalachian mountain farm property at a great value. This property is incredible and highly functional! Owner financing options are available.
—————————————–
THE LAND:
Rarely found in our mountainous region, the property features ~12 acres in highly coveted pastures.
Outbuilding improvements include a 80'x40′ insulated metal barn, tractor shed with fuel + diesel tanks, chicken coop, livestock shelter, and other misc outbuildings.
Natural features on the property include springs and creeks, fencing improvements, multiple home sites, and views! The property includes mature hardwoods and established soil roadbed network for easy access to the ridge line.
Perfect property for equestrian and hiking trails, sub development, conservation, family compound, hunting, legacy property, any combination of these uses.
—————————————–
5200 SF CUSTOM HOME:
The 5200 SF home was built by a custom builder as his personal home. This particular builder is responsible for many high-quality homes in the nearby Wolf Laurel development. Home features include superb construction quality, upper and lower living quarters each with a kitchen and separate entrances, a bright central solarium, indoor pool with jets to swim against the current, an indoor hot tub, ample natural light, large kitchen that opens up to a nice living room with fireplace, large master suite, ample guest bedrooms and bathrooms, wormy chestnut and pine paneling, a functional layout, and versatile options for your family or rental unit(s). Upper and lower driveways allow for easy parking and access to each level. A large 3 car garage and workshop space compliments the lower level of the home.
—————————————–
LOCATION:
Beauty Spot Farm is located just off paved Puncheon Fork Rd, minutes from the popular Wolf Laurel development with 18 hole golf course, family and recreational amenities, ski slopes, and great hiking. Beauty Spot Cove Rd itself is gravel and is a very gentle grade, allowing for easy access with large trailers for your livestock and farm equipment. The Appalachian Trail and Big Bald Mountain are a few minutes away for excellent recreation opportunities. The property is about 5 minutes from I-26, providing easy access to Mars Hill and Asheville less than 30 minutes away. Johnson City TN is 45 minutes away. The drive to Asheville and Johnson City is quite easy for both along I-26. This is a sharp contrast to many other mountain farms accessed by long drives on windy and steep mountain roads.
—————————————–
Contact Collin O'Berry of the Altamont Property Group with Keller Williams Professionals today for more information on this one of a kind property, also to inquire about interactive Google Earth 3D files to view the property.
altamontpropertygroup@gmail.com or 828-772-1667.

Click here for interactive map
Click here for marketing video (shows adjacent 69 acre land offering too)
Click here for video from the upper pasture
Click here for mapping brochure + surveys
Click here for website detailing adjacent 69+ acres for sale