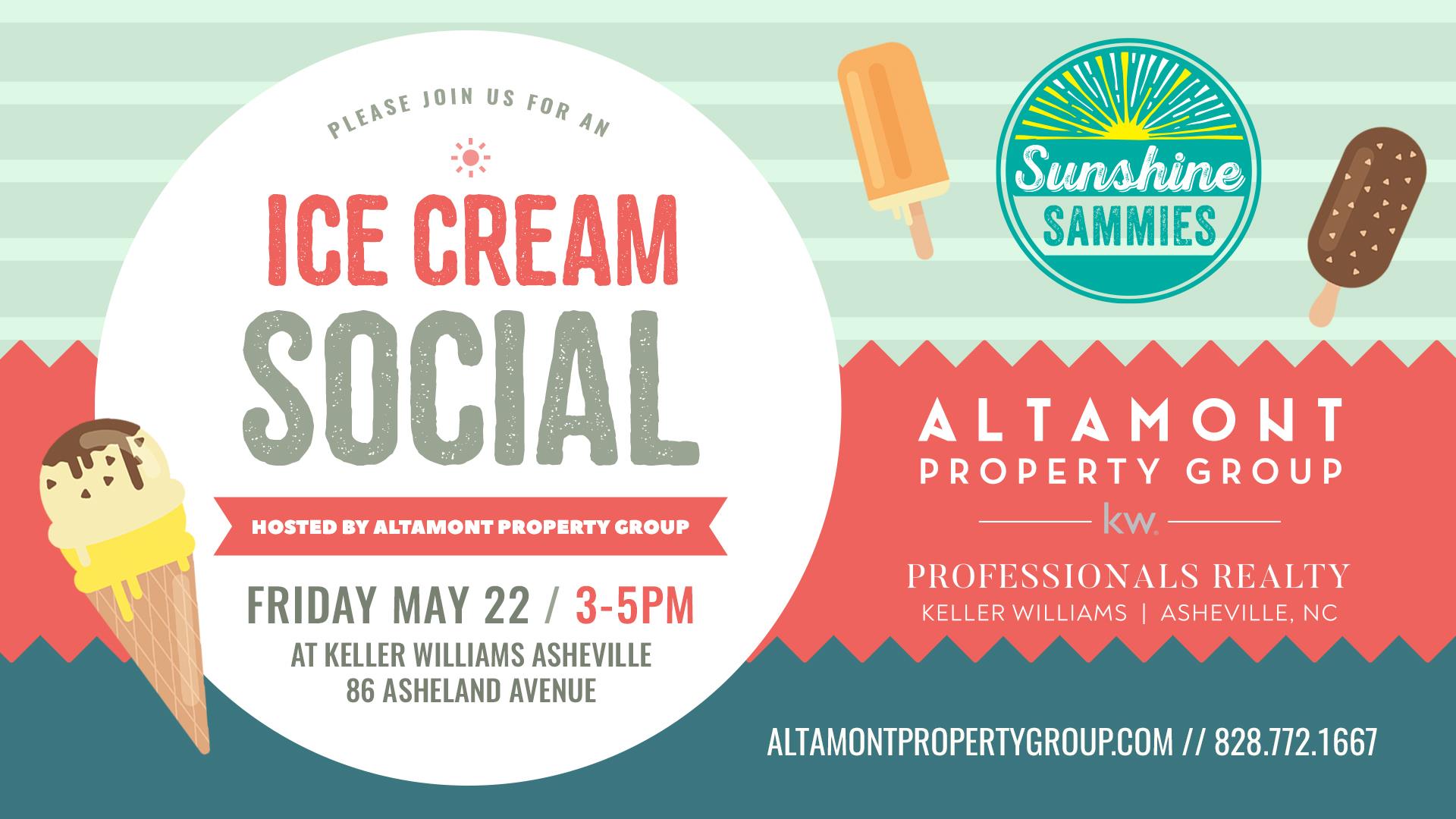 You are cordially invited to join the Altamont Property Group team for some free ice cream sandwiches! We have hired the Sunshine Sammies food truck on Friday May 22nd from 3pm-5pm, and will be treating our guests to free ice cream during this time. Families are most welcome!
Also, we will be raffling off 10 Go Local cards! The Go Local program is an initiative from the Asheville Grown Business Alliance to support local Asheville businesses, along with Asheville City Schools. To enter the raffle, simply attend to enjoy your free ice cream sandwich!
While you're out, we also encourage grabbing take out dinner from one of Asheville's fantastic local restaurants. Here is a link to the Ashevile Independent Restaurant Association's guide to reference menus and hours of operation of your favorite local restaurants.
Please RSVP by email to altamontpropertygroup.com if you plan on attending, or feel welcome to call Collin O'Berry at 828-772-1667 with any questions!

Sunshine Sammies – Free Ice Cream!
Friday May 22nd from 3pm-5pm
86 Asheland Ave Asheville NC 28801