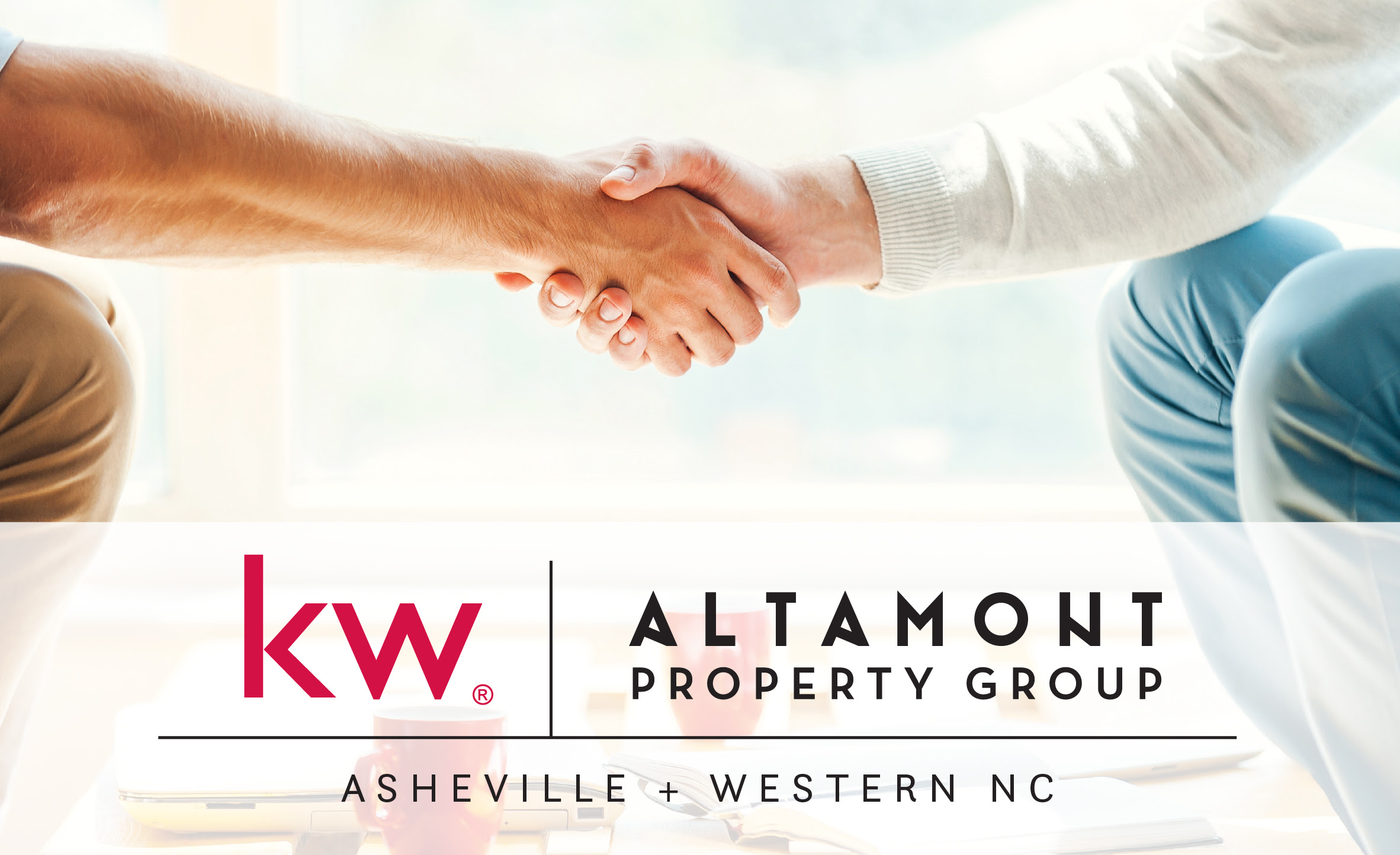 Author: Collin O'Berry, Managing Broker of the Altamont Property Group with Keller Williams Realty in Asheville NC.
In real estate markets across the Country, multiple offer scenarios are becoming more common with low housing inventory for sale. Competitive offers are typically seen on homes with desirable locations, great property condition, correct pricing, or simply because it's house that buyers feel a strong connection to. Investment properties can also experience multiple offers, regardless of property condition, if they are priced right to create upside potential. Regardless of the property, here are some tried-and-true strategies for securing the best properties in a competitive market.
1. Use an Experienced Agent – Multiple offer situations can be stressful. Be careful to select a trustworthy, experienced agent whose advice you can trust throughout the process. Clear explanations of every offer term and offer strategy will help set you up for success.
2. Secure Financing– Getting a loan? Be prepared! Loan pre-qualification usually involves giving surface-level information to your lender. Alternatively, a pre-approval from your lender requires submitting your application and full documentation in advance. Pre-approved buyers have the upper hand in negotiations, similar to cash buyers, as sellers perceive them to have less transaction risk. Every buyer should take this pre-qualification step in advance! Click here for more information on pre-qualification vs. pre-approval.
3. Know the Market – How quickly have homes been selling in your market? Above or below list price, and by what ratio? Are multiple offer situations common? How often is new inventory seen in your desired area? What are the neighborhood comparable sales? It's important to rely on an experienced agent to answer these questions in advance of your search, or an offer, to make informed decisions.
4. Select Your Offer Price Well – Rely on your market research. Ask the listing agent how many offers you are competing with, this helps determine how aggressive you should be. Offer to pay what you think is a fair market value based on the research you and your agent have done.
5. Drop Unnecessary Contingencies – Sale price isn't always the primary motivation for a seller. Ask questions to determine what is important for the seller in the transaction, include these terms in your offer, and keep it simple.
6. Closing Costs – Are closing costs necessary for your purchase? If not, don't include them in your offer. Getting hung up on a small amount of money when compared to the purchase price can make the difference in the seller choosing to work with your offer or not. Click here for an overview of closing costs that can be seen during a transaction.
7. Offer Earnest Money and Due Diligence Money – Sellers give more serious consideration to offers with larger escrow deposits. Earnest money is refundable if you choose to terminate the contract during your due diligence (inspection) period. In North Carolina we also see optional due diligence fees. These are checks written to the seller directly and are non-refundable if the contract is terminated. Both are credited towards the purchase price at closing.
8. Write A Personal Letter – A personal letter can make all the difference! Appeal to the seller's emotions – mention you love the house and décor, share your family growth plans, or mention you will show the same love, care, and respect when you own the property. Seller's often choose to work with buyers they share emotional connections with. Click here for more info on how to write a great personal letter to the seller.
9. Remain Centered – It's important to remain calm and centered! Work to set a good tone with the sellers, as they are less willing to work with overly emotional buyers. Balance your emotions with pragmatism, and remain optimistic.
10. Communicate Quickly – Respond to communication from the sellers quickly. If a buyer is flaky or complacent with communication then sellers are more likely to look elsewhere.
Real estate purchases aren't made often for most buyers. When good real estate purchases are made, it can lead to equity growth over time, or simply the opportunity to live in a house you love and cherish. Being prepared with the right agent and game plan can make the difference in securing your dream property in a competitive market.
In the market for real estate in the greater Asheville area? Contact Collin O'Berry with the Altamont Property Group at altamontpropertygroup@gmail.com or 828-772-1667 to put our proven track record on your side!