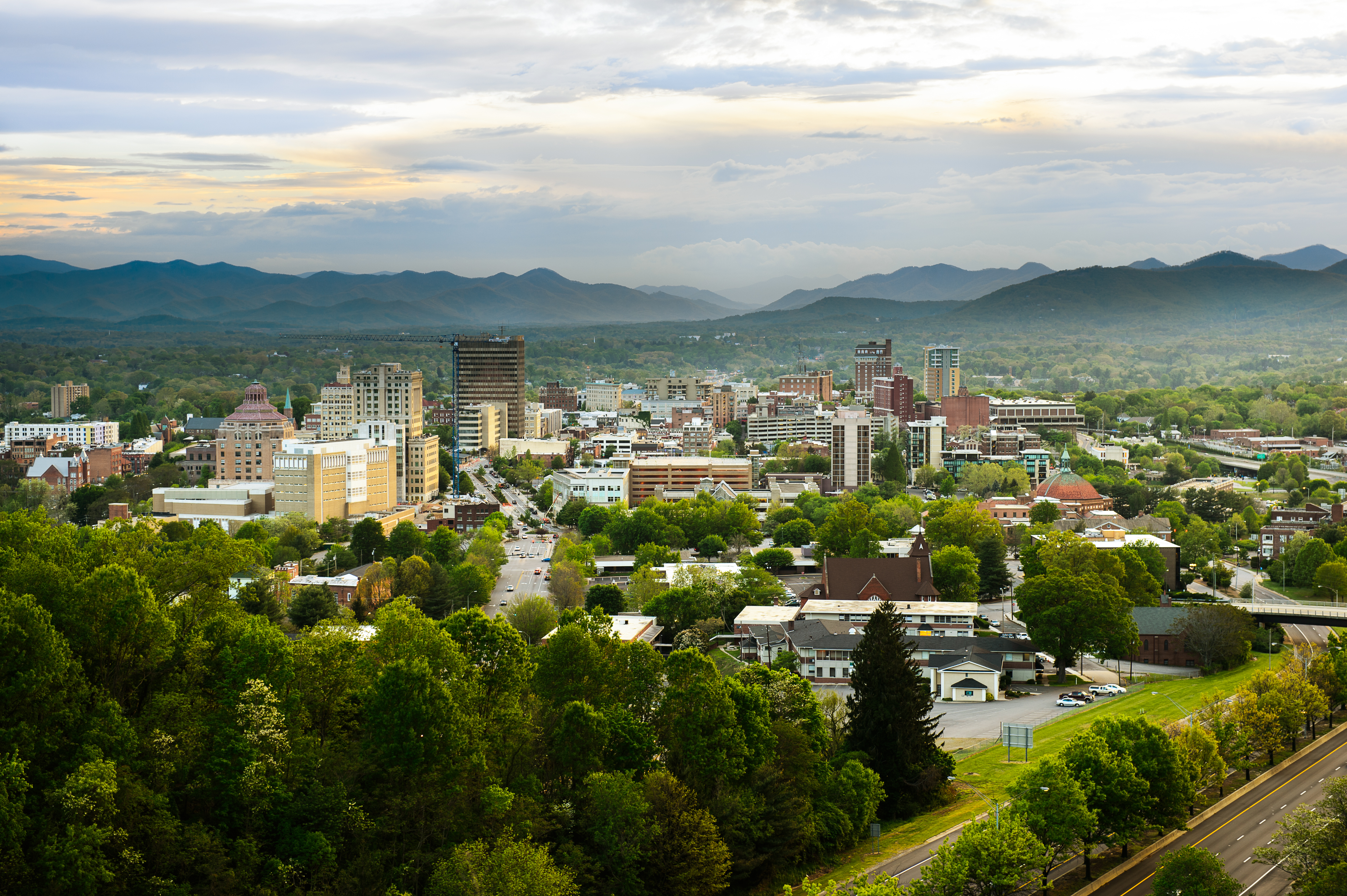 A unique mountain city with plenty of natural beauty and seemingly endless options for fun, Asheville is a top vacation and relocation destination for both families and retirees. With the charm of a smaller city and the rich and vibrant culture of a larger one, Asheville offers outdoor and cultural opportunities, mouthwatering restaurants, and incredible neighborhoods to call home.
Asheville consistently ranks on list after list of best places to live and visit. While each part of the city offers something a bit different, some areas are more popular than others, with many good reasons why. In this first installment of our guide to Asheville's top neighborhoods, we'll touch on what makes the following communities unique and attractive places to live:
Montford

Biltmore Forest

Kenilworth

Downtown Asheville

Lakeview Park
Click here for Part II of our Guide to Asheville's Top Neighborhoods, where we take a look at Biltmore Park, Bent Creek, East West Asheville, Biltmore Lake, and Malvern Hills.
Click here for Part III of our Guide to Asheville's Top Neighborhoods, which features Arden, Haw Creek, Beverly Hills, Kimberly, and Oakley.
Montford
Filled with well-restored homes and plenty of history, Montford is known for its bed and breakfasts and incredible architecture. One of the premier neighborhoods in Asheville, Montford has been home to many doctors, executives, and lawyers since the late 1800s.
Homes in Montford vary in style from Queen Anne to Colonial Revival to Victorian, and even some neoclassical options. The neighborhood was neglected after the Great Depression but has been making a comeback for many years now. In 1977, it was added to the National Register of Historic Places. Today many of the area's older homes have been restored to their former glory.
Biltmore Forest
Another premier community is the traditional and generally affluent Biltmore Forest, located in South Asheville. "The Forest," as many affectionately call it, was incorporated into a town in 1923 and added to the National Register of Historic Places in 1990. The town was intended to reflect the Biltmore Estate's general aesthetic for a home buyer of more moderate means.
Today, Biltmore Forest reflects the changing architecture of the decades between 1920 and today. The town preserves a park-like quality by maintaining strict regulations on tree removal and fencing. The only fences allowed in the community were grandfathered into the neighborhood's "no fence" policy. The town provides a full range of services, including police, public works, water, zoning, and sanitation.
Kenilworth
Just a 20-minute walk from downtown Asheville, Kenilworth is a quiet, historic community that attracts families, professionals, and retirees. Located in East Asheville near the popular shopping corridor of Tunnel Road and Asheville Mall, Kenilworth is touted as Asheville's "Pioneer Suburb" and was founded in 1914 by three local developers. The area was originally a town but was annexed by Asheville in 1929.
Kenilworth homes are mixed in style with an eclectic blend of 1920s, Spanish, Craftsman, Tudor Revival, and modern architecture dotting the mountainous streets. The Kenilworth Residents Association describes the community as friendly and welcoming to newcomers as well as second and third generation residents.
Downtown Asheville
Those looking to be close to the action will love living in Downtown Asheville. Brimming with the vibrant, unique spirit of the eclectic city and offering excellent restaurants, shopping, and fun activities steps from its residents' doors, the downtown area is a favorite of residents and visitors alike.
Low-maintenance housing options abound for home buyers, with a mix of newer condominiums and older buildings converted into luxury condos. One example of this is the Grove Arcade. The gorgeous, historic building is a mall on the ground floor and condos upstairs. This unique blend of commercial and residential rooted in history and culture is an excellent example of one of the biggest draws to living in the downtown area.
Lakeview Park
One of the most affluent and picturesque neighborhoods in Asheville is Lakeview Park, located in North Asheville. While it is a popular place for young families looking for good schools, the neighborhood has also become popular with retirees and professionals.  The community, created by John Nolen in collaboration with Frederick Law Olmstead, is known for its beautiful landscapes and rolling hills.
Lakeview Park was created around man-made Beaver Lake in the 1920s. The lake is a favorite spot for walking, jogging, fishing, paddleboarding, and sunset watching. The adjacent Beaver Lake Bird Sanctuary is a popular spot for locals with a boardwalk nature trail that loops gently through wetlands at the lake's periphery.

There is certainly no shortage of excellent neighborhoods to call home in Asheville. Each area offers a unique set of benefits, with something for everyone.
In the next two parts of our three-part guide to the top neighborhoods in Asheville, we will feature the communities of Biltmore Park, Bent Creek, East West Asheville, Biltmore Lake, Malvern Hills, Arden, Haw Creek, Beverly Hills, Kimberly, and Oakley.
To find the right community for you or your client, email Altamont Property Group at altamontpropertygroup@gmail.com or call or text Collin O'Berry, managing broker, at 828-782-5582.