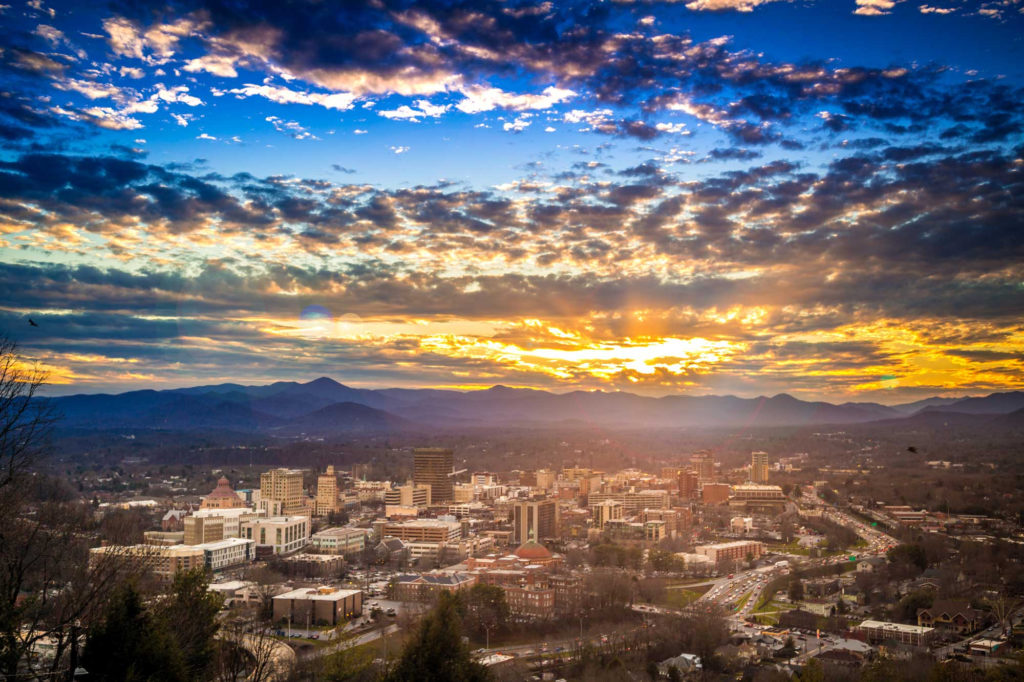 One of the great things about our tourism is there are so many small townships and cities within a 30-45 minute drive from Asheville. These links below are a collection of sites that say it best in short detail.

Asheville attractions (besides the cities nearby and their attractions, which are listed below):
Biltmore Estate
Grove Park Inn Resort
Downtown Asheville
Asheville Breweries
Asheville Restaurants

East of Asheville, a few areas that all have their own attractions:
Black Mountain (20 minutes East of Asheville)
Chimney Rock (30 Minutes Southeast of Asheville)
Lake Lure (40 Minutes Southeast of Asheville)

West of Asheville:
Lake Junaluska 30 minutes West of Asheville
Waynesville 35 Minutes West of Asheville
Maggie Valley 40 minutes West of Asheville
These first three are close together and are close to the Blue Ridge Parkway, and have many tourism attractions in the area such as Cataloochee Ski Resort, Cataloochee Elk Reserve, and the Ghost Town in the Sky which is under renovation and has been for years now. 
Cherokee Casino 60 minutes West of Asheville

North of Asheville, with attractions just under an hour, like Wolf Ridge Ski Resort and USA Raft Adventure Resort, in addition to these towns below: 
Weaverville 15 minutes North of Asheville
Hot Springs 45 minutes North of Asheville
Marshall 30 minutes North of Asheville
Mars Hill 30 minutes North of Asheville

South of Asheville: 
Dupont State Forest
Pisgah Forest State Park
Sliding Rock
Hendersonville 30 minutes South
Brevard 50 Minutes Southwest
and more 30-45 minutes South of Asheville

We hope this helps you better understand all Western North Carolina has to offer. Huge thanks to Altamont Property Group broker Reese Morgani for creating this guide!
We can help you learn more about the areas of Asheville and Western North Carolina, or begin your search for real estate in the area. If we can help answer additional questions, give us a call at 828-782-5582 or email us at altamontpropertygroup@gmail.com.