Making lasting memories, bundling up in the cold, and spending time with family are all parts of what make this time of year so special. Western North Carolina is the perfect place to really enjoy the holidays with an extensive list of attractions, shopping, and eateries to keep the celebrations going. Plus, the outstanding landscape makes for a perfect winter wonderland! Whether you are a local looking for new ways to celebrate or a visitor wanting the best ideas for your trip to Asheville or Western NC, read on and find exciting experiences, shopping opportunities, and dining options that will fill your heart with holiday spirit.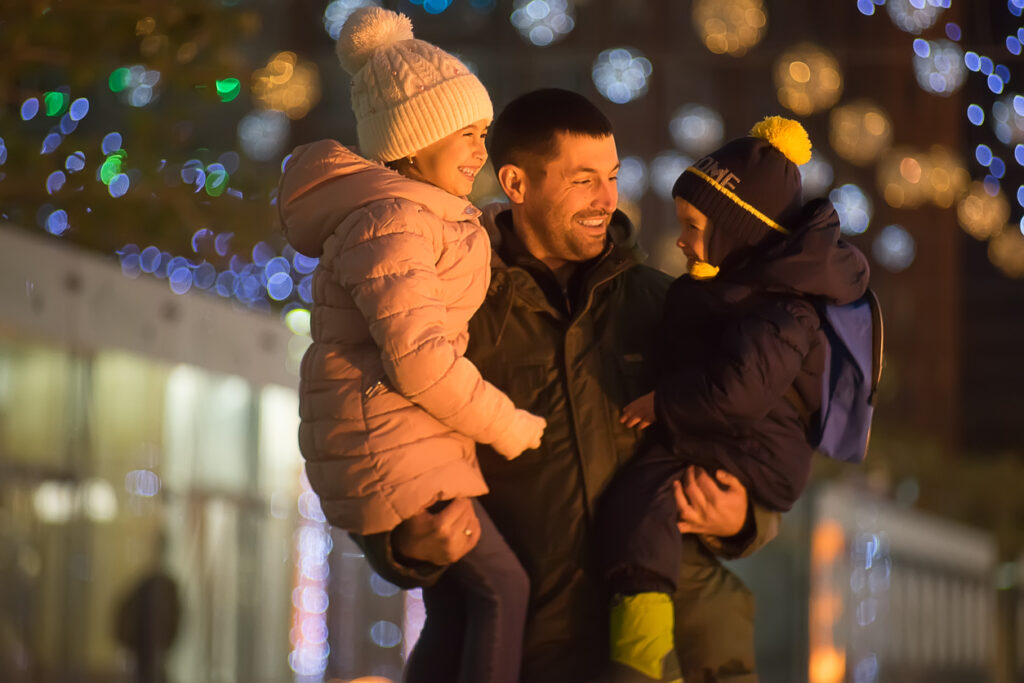 ---
Experiences
What are the holidays without lights and music? No matter what part of WNC you are in, there is no shortage of activities and experiences to get you in the holiday spirit. From gingerbread houses to walk-through lights, make a day out of it and take the family to see some of WNC's best holiday attractions.
Biltmore House

Biltmore Estate and Biltmore Village are some of the most iconic ways to enjoy the holiday season in Asheville. If you are looking for festive Christmas activities and events in the area, these are a don't miss. Learn all about the holidays and Christmas at Biltmore.


National Gingerbread House Competition at the Omni Grove Park Inn

'Tis the Season for lights and fun! Asheville and the surrounding cities each have their own unique take on the celebrations of the season – keeping the fun going and going. One of the most famous seasonal attractions is the National Gingerbread House Competition at the Omni Grove Park Inn. Located in the Northern part of Asheville, the Omni Grove Park Inn hosts their annual Gingerbread House competition that brings visitors from all over. Guests can view the houses beginning November 28th all the way to January 2nd of 2023. Parking is paid for both day visitors as well as overnight guests.
Winter Lights at the North Carolina Arboretum

If you are looking for the traditional Christmas light experience, there are several locations hosting walk-through light attractions. At the top of the list is the North Carolina Arboretum's Winter Lights. This walk-through lights show will be available to visit from November 18th – December 31, 2022. Some fan favorite features include their 50-foot lighted tree and Quilt Garden. Tickets are currently open for purchase for this fantastic family outing and seasonal delight.
Weaverville's Candlelight Stroll

Just a short drive outside the Asheville city limits, Weaverville hosts an annual Candlelight Stroll. This year's event will be held on December 9th from 6-9 pm and will feature live music, lights, food vendors, and horse drawn carriage rides. You might even be able to catch a glimpse of Santa! If you are looking for an all-around holiday experience, this one is a winner. 
Lake Julian's Festival of Lights

Running on December 2nd and 3rd, this walk-through light festival is definitely a popular one! Tickets for this two-day event often sell out, so be sure to prepare if you are hoping to participate. Lake Julian's Festival of Lights will offer several activities, and admission for those 16 and under is free if you are looking to bring the kiddos! You can also truly embody the reason for the season with a portion of the ticket proceeds going towards the Buncombe County Special Olympics.
Monte Vista's Deck the Trees

If you find yourself in the Black Mountain area, you are sure to enjoy this lineup of beautifully decorated Christmas trees at the Monte Vista Hotel. Deck the Trees is their annual event to raise money for the Swannanoa Valley Christian Ministry Fuel Fund. You'll find a wide variety of gorgeous Christmas trees all donated by local businesses surrounding the theme: Let Heaven and Nature Sing. Be sure to stop by for a picture or maybe even to donate to the cause!
Holly Jolly Christmas Trolley Tour

Last stop on this list of attractions is the Holly Jolly Christmas Trolley Tour hosted by Gray Line Asheville. This tour is a great way to get off your feet and relax as the guide takes you all throughout Downtown Asheville and the surrounding neighborhoods. Charismatic patrons can even sing along with the onboard musician singing classic Christmas carols all along the way. Tickets are currently available for the 75-minute ride.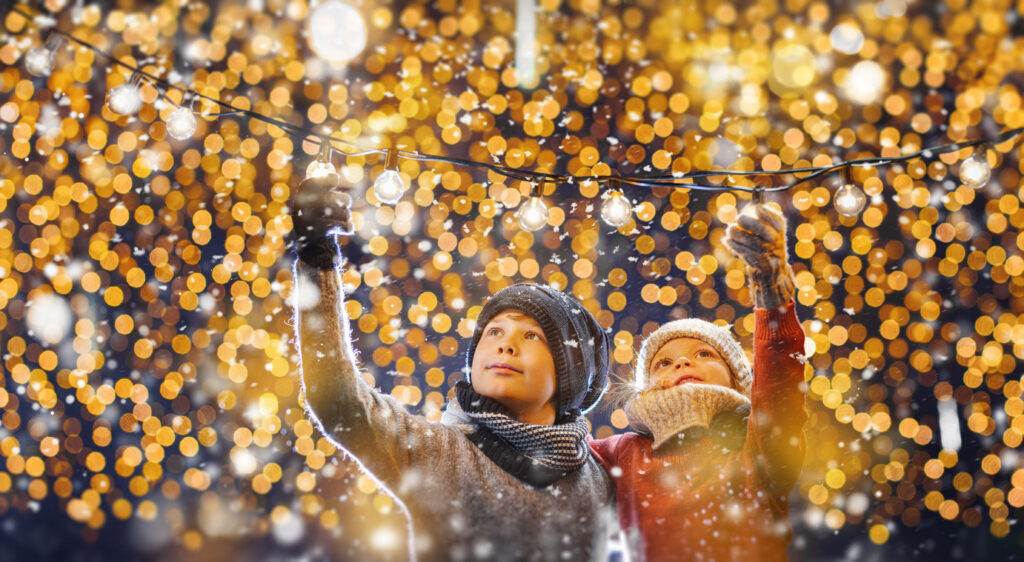 ---
Shopping
What's more fun than buying all of your friends and family gifts they will love to celebrate the season? Western North Carolina is such a wonderful place to find unique gifts made with lots of heart. Known for its makers and artists, Asheville is a great atmosphere to get your shop on.
Biltmore Village

If you are interested in a more traditional Holiday shopping experience, you may opt for some time in the Biltmore Village. This quaint shopping district used to be home to the employees of the Biltmore estate, but now houses a mix of boutique stores as well as name brand stores. Upon visiting you'll find fine art, clothing, jewelry and more. And if Christmas-themed decor and items are what you seek, don't miss Olde World Christmas Shoppe.
Uncommon Holiday Market

If you lean more toward the unique Asheville shopping experience, you'll have to be sure and visit local holiday markets and shops for gifts and goodies you won't find anywhere else. The Uncommon Holiday Market is a local favorite for artisans, and has been very popular in previous years. Shoppers love the variety of vendors and the ability to tap into their community.
Show and Tell Pop Up Holiday Market

The Show and Tell Pop Up Holiday Market is a month-long shop set up just for the seasonal shoppers! Buying small and local is an aspect of the Asheville culture that is celebrated and encouraged year-round. Here you will find over 100 vendors' indie, craft, and vintage products. Make sure to stop in between November 25th and December 24th for the perfect giftable items.
Grove Arcade

The Grove Arcade is a local favorite and holiday season classic for shopping, dining, and special activities. This year's Winter Wonderland at the Grove Arcade will feature a tree lighting ceremony, glass blowing, and music performance among the many shops decked out for the season. You are sure to find gifts for loved ones and have a grand time shopping and walking about the arcade during the holiday season. A list of their shops, restaurants, and events can be found on their website.
Local Gift Shops

Down almost every street and around every corner in the Asheville downtown area, you'll find a quaint little gift shop brimming with carefully-procured items and goodies. Whether it's local artists, specialty goods, or small boutiques, there is a little something for everyone in Asheville. This holiday season is the perfect time to check out stores you might normally pass up or support a small business that you already love.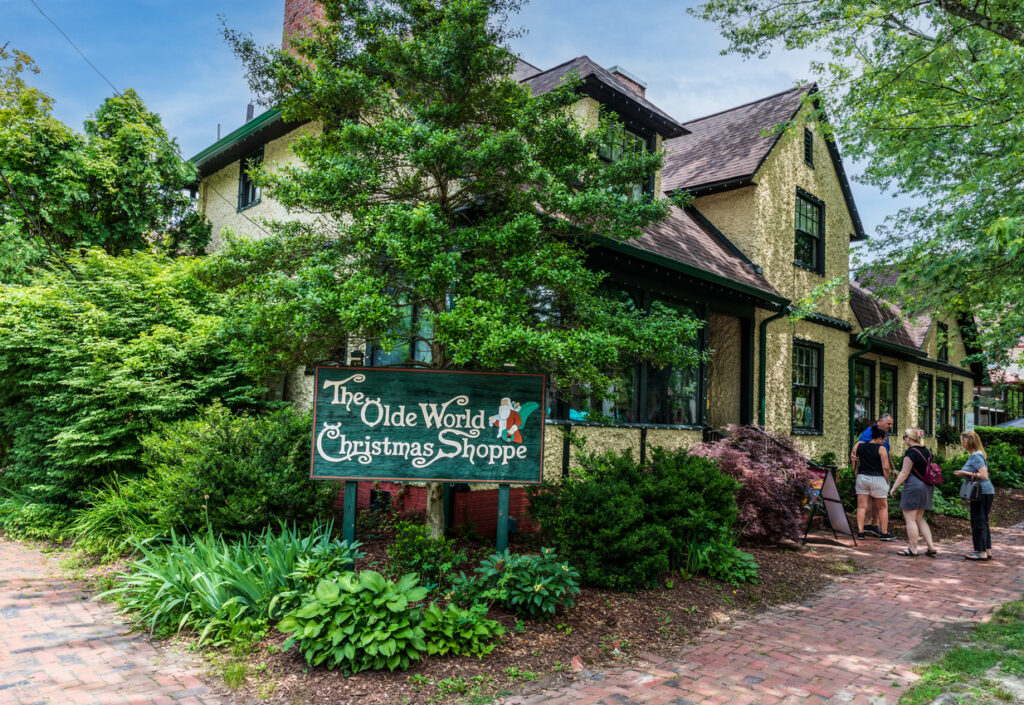 ---
Eateries
We all know food brings us together, and what better time to come together than the Christmas season? Asheville and the surrounding areas are extremely lucky to be home to so many award-winning, delicious, and diverse restaurants. This season you can't miss out on some of the best.
Vivian

This upscale American cuisine really hits home with its incorporation of local flavors and European influence. Vivian's Sunday brunch from 10:30-1:30 is a special experience that would make a great holiday meal. Make sure to catch a reservation for this highly-acclaimed restaurant in the River Arts District.
OWL Bakery

Nothing beats freshly baked bread or a sweet treat during the Winter weather. If you want the best of the best, OWL Bakery in West Asheville really sets the bar. OWL is known for their naturally leavened breads, but check out their menu for a great list of pastries to get you in the spirit of the season.
Sawhorse

As a Canadian and Northeastern-inspired diner, Sawhorse is sure to spark the spirit of the season with its menu filled with delicious home-like meals. Settle in and enjoy a Sunday Brunch with Biscuits and Gravy, or try a big plate of classic Canadian Poutine. No matter when you go, this Asheville diner is sure to make the family happy.
Tupelo Honey Southern Kitchen & Grill

If you are looking to sit down with what feels like a home-cooked Southern meal, Tupelo Honey might be the right choice. With several locations across the Southeast, Tupelo Honey has really made a name for itself in the culinary world. Also in the spirit of the holidays, you cannot go wrong with a nice plate of their house biscuits. Be sure to stop in for a meal after checking out all the holiday shops and lights downtown!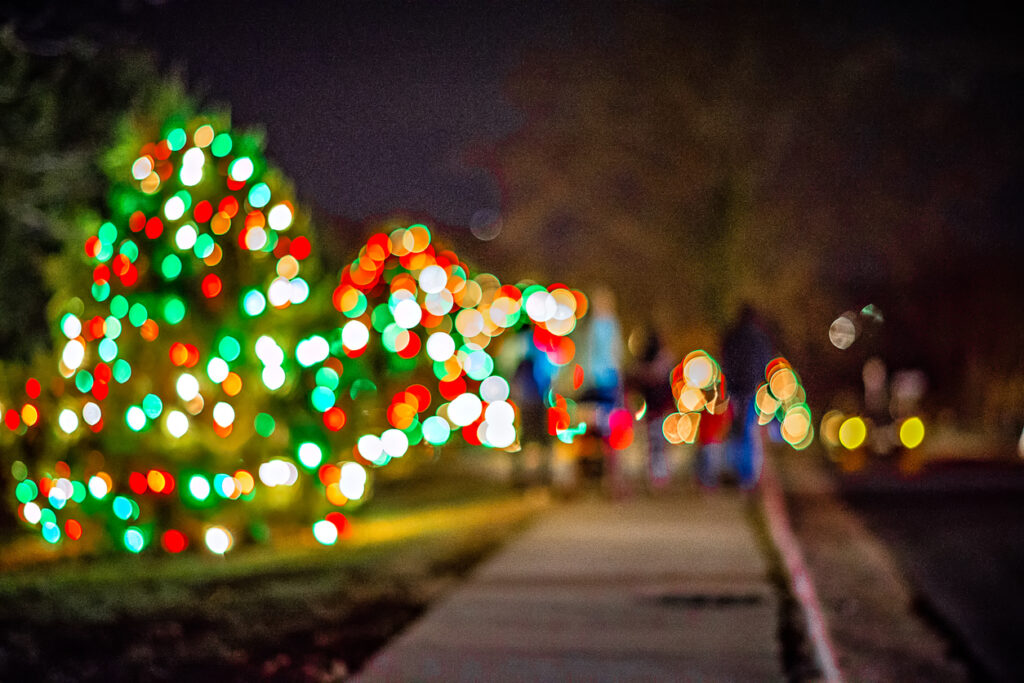 ---
At Altamont Property Group, we are experts in land, homes, investment, and commercial properties in Western North Carolina. We also enjoy sharing our love and expertise of the area with those looking for property in and around Asheville, NC. Whether you are here for a visit or are a resident, we are happy to support your unique needs when it comes to real estate. Contact us at 828-782-5582 or altamontpropertygroup@gmail.com to learn more about how we can help you find property in the area to make the holiday season last all year long.