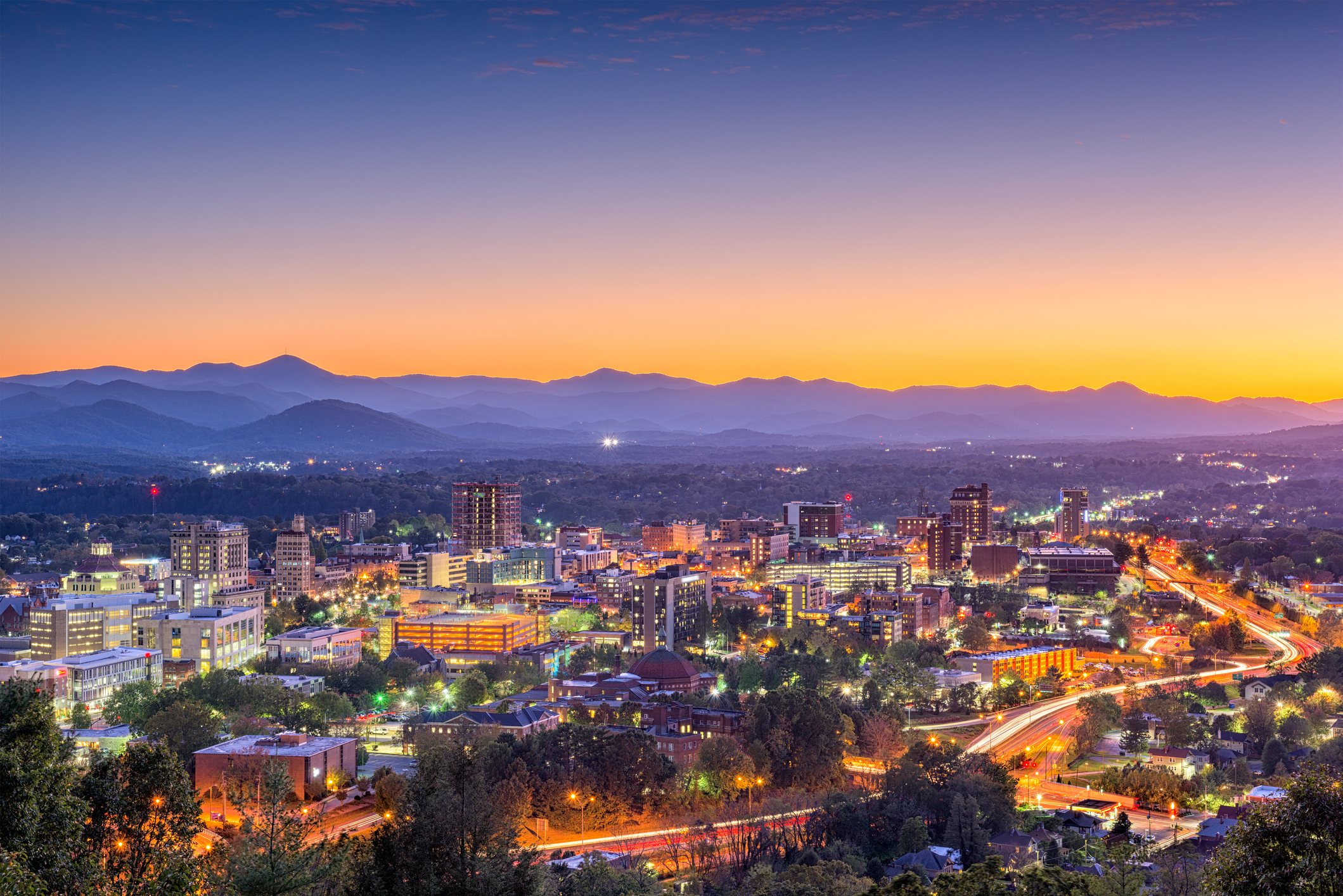 Asheville consistently ranks at or near the top of nationwide "best of" lists, reflecting what locals and tourists already know: that Asheville is one of the best vacation and relocation destinations for both families and retirees! Western North Carolina offers incredible opportunities for recreation, dining, shopping, and outdoor activities. Asheville itself offers the charm of a smaller city alongside the rich and vibrant culture of a larger one.
With so many unique parts of town to call home, there is sure to be an area that calls to everyone. In this second installment of our guide to Asheville's top neighborhoods, we'll touch on what makes the following communities unique and attractive places to live:
Biltmore Park

Bent Creek

East West Asheville

Biltmore Lake

Malvern Hills
Click here for Part I of our Guide to Asheville's Top Neighborhoods, where we took a look at the Montford, Biltmore Forest, Kenilworth, Downtown Asheville, and Lakeview Park neighborhoods.
Click here for Part III of our Guide to Asheville's Top Neighborhoods, which features Arden, Haw Creek, Beverly Hills, Kimberly, and Oakley.
Biltmore Park
Located in South Asheville just off I-26, 42-acre Biltmore Park is a popular live/work/play community offering condos, townhomes, luxury homes, arts and crafts-style homes, and home sites for sale, as well as apartments for rent. The urban area is the vision of Jack Cecil, the grandson of George Vanderbilt, the builder of Biltmore Estate. Formerly the Vanderbilt family's dairy land, the property is now an urban village brimming with shops and restaurants. Residents and visitors enjoy retailers such as REI, Barnes & Noble, P.F. Chang, YMCA and a 15-theater movie theater, among many others. The community offers green spaces, nature trails, wide sidewalks, and welcoming benches. Asheville Regional airport is just 3 miles away, and downtown Asheville only 12.
Bent Creek
Many of the Asheville area's biggest nature lovers call Bent Creek home. Residents enjoy having Bent Creek Experimental Forest right in their backyard, along with the North Carolina Arboretum, the Blue Ridge Parkway mere minutes away. Also close by are grocery stores, restaurants, and Asheville Outlets, which is home to more than 70 retailers. The neighborhood itself consists of single-family homes in a variety of styles, and attracts a mix of couples, young families, and retirees. One of the community's post popular features is the 20-acre Bent Creek Community Park, which features open, grassy areas, a covered event pavilion, basketball court, community garden, playground, sandbox, paved roller area, bicycle pump track, trails, volleyball court, playing fields, and more.
East West Asheville
An up-and-coming area of West Asheville, the aptly-named East West Asheville spans Haywood Road on the Clingman Avenue side between French Broad River and Interstate 240, which is the landmark dividing Haywood into this neighborhood and "West West Asheville" on the Patton Avenue side, which is considered the more established side of the West side of town, where you'll find  more established businesses, bungalows, and homes, but still the funky feels of West Asheville that residents and tourists know and love. East West Asheville is knows for its unique character, diversity, and as a prime spot for new small businesses.
Biltmore Lake
Biltmore Lake is a master-planned community of more than 650 homes set on more than 1,000 acres. Homes are connected by streets, sidewalks, and common areas, as well as multiple neighborhoods within the community. The neighborhood offers miles of forest and lake trails, as well as access to canoeing, fishing, campsites, boating, playgrounds, basketball, tennis, and social gatherings. Located just southwest of Asheville, the community offers proximity to everything Asheville has to offer while still offering a setting ripe with natural, peaceful beauty.
Malvern Hills
Just west of historic West Asheville lies Malvern Hills, a quiet, highly walkable community of just over 200 homes with beautiful curb appeal. One unique feature of Malvern Hills is that it's one of only a few areas in West Asheville that enjoys sidewalks along all of its roads. The area offers three community-maintained, landscaped islands, mature trees, mountain views from some hilltops, and even a community pool. Homes are an architectural mix of 1920s homes, bungalows, brick Tudor cottages, and mid-century ranches.

There is certainly no shortage of excellent neighborhoods to call home in Asheville. Each area offers a unique set of benefits, with something for everyone.
In the next part of our three-part guide to the top neighborhoods in Asheville, we will feature the communities of Arden, Haw Creek, Beverly Hills, Grove Park, and Oakley.
To find the right community for you or your client, email Altamont Property Group at altamontpropertygroup@gmail.com or call us at 828-782-5582.