If you're looking for places to go, shop, or eat in Asheville or Western North Carolina, these are some of the best restaurants and businesses in the area! From hummus to enchiladas, quirky bars to exercise studios and much more, you can say yes to these Western North Carolina businesses.
Roots Hummus
Founded in 2006, this Asheville-based hummus company crafts 100% natural., non-GMO, preservative-free hummus with the goal of creating the best hummus on the planet. Now found in stores from Highlands to Greenville, South Carolina, Roots Hummus offers numerous delicious and unique flavors.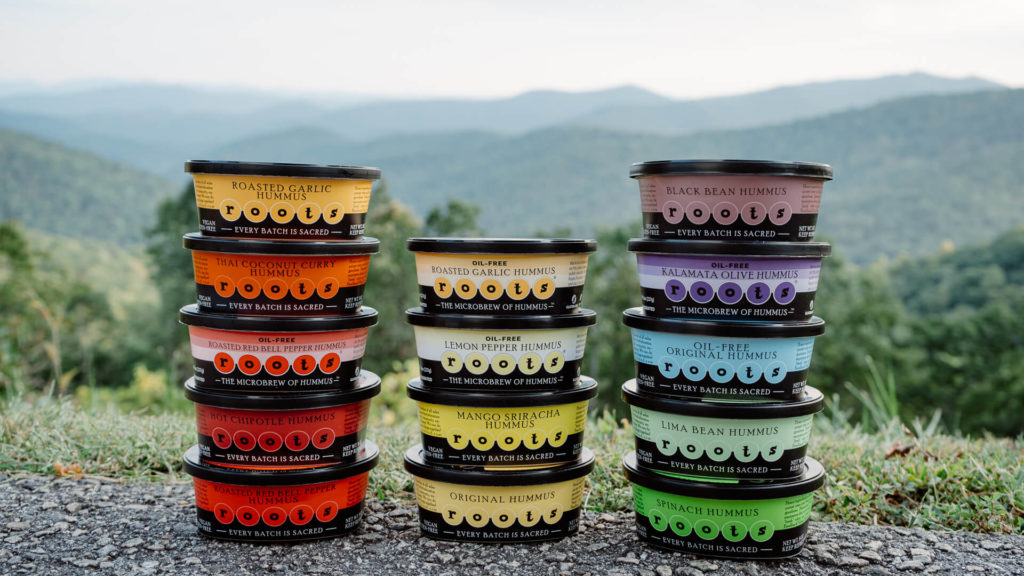 Dwellings Furniture
Dwellings is an Asheville furniture store featuring an eclectic mix of locally and globally sourced furniture, art, lighting, rugs, and accessories. Located in historic Biltmore Village, Dwellings showcases its rustic-modern style in a spacious 10,000-square-foot showroom. With an ever changing selection of value driven finds, Dwellings is never the same store twice. Dwellings was founded in 2003 by Chris McMillan. Chris brings more than two decades of furniture, merchandising, and design experience to Asheville.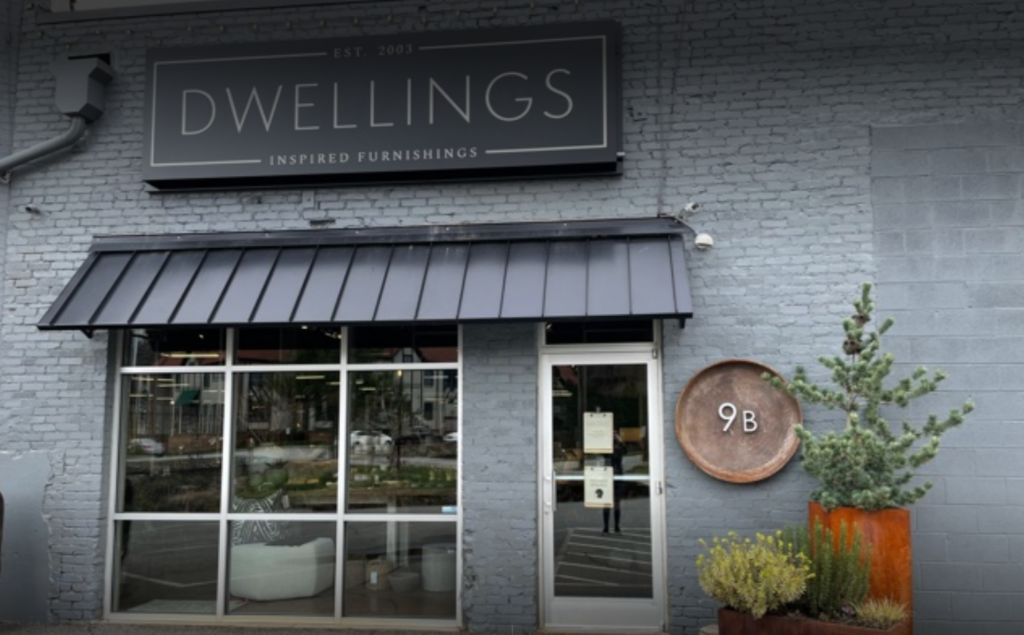 B.B. Barnes
B.B. Barnes is a garden center with locations in Asheville, North Carolina, and Columbia, South Carolina. The South Asheville nursery offers an excellent variety of healthy, well-cared for plants, unique gifts, and a helpful and knowledgeable staff. In addition to the garden center, B.B. Barnes offers custom lawn and landscaping services. The Asheville location, opened 33 years ago, is B.B. Barnes's flagship store.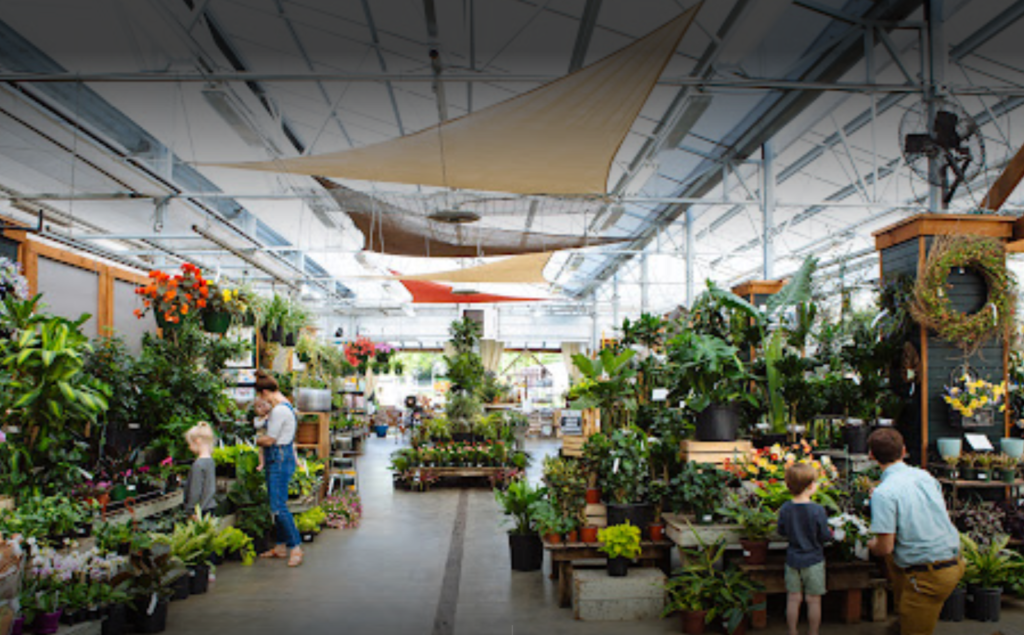 The Golden Pineapple
Located in West Asheville on Haywood Road, The Golden Pineapple is a unique neighborhood bar serving up quirky and fun cocktails, beer, wine, and food. Bartender-owned and operated, the bar is casual, fun, and welcoming.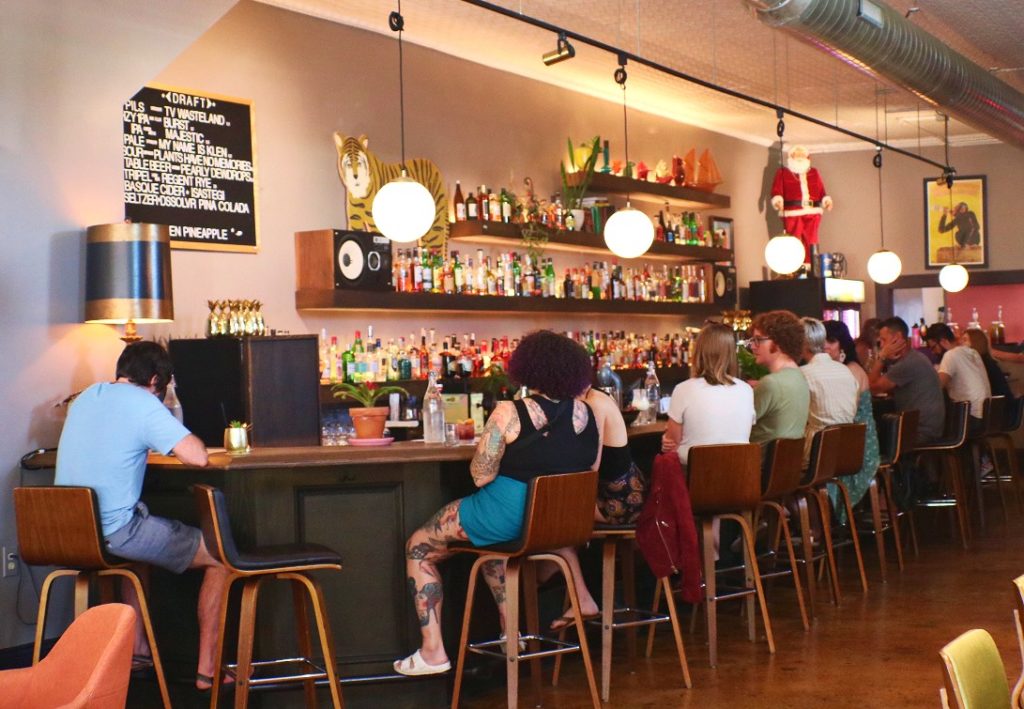 Hand & Stone Massage and Facial Spa
Hand & Stone Massage and Facial Spa can be found in two locations in Asheville, one on Hendersonville Rd in South Asheville and one on Tunnel Rd over in East Asheville. Each location offers professional massage, facial, and hair removal services tailored to each customer's individual needs. With a large menu of offerings, the spa offers membership programs for those who like to include massages or facials in their regular self care.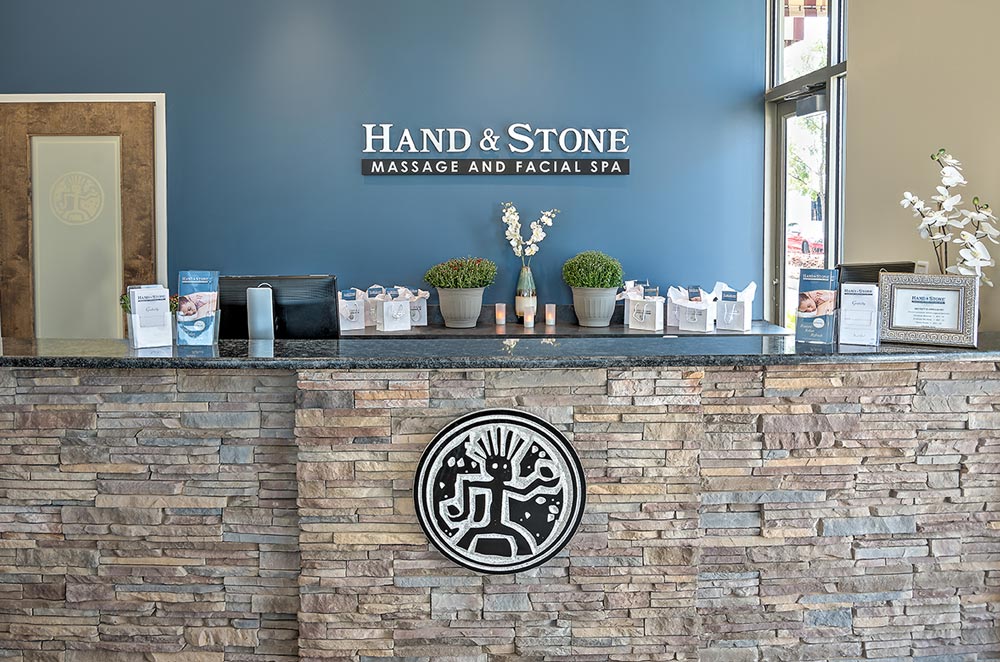 Sauced
Waynesville, North Carolina's Sauced is a local bar, pizza, and tacos spot with something for everyone! With an "everyone knows your name" kind of vibe, Sauced, is located right on main street in this adorable small mountain town. The unique menu is sure to please the whole family with dishes ranging from chimichangas to burgers, salads to hand-tossed or thin and crispy pizza. Plus there are 16 beers on draft!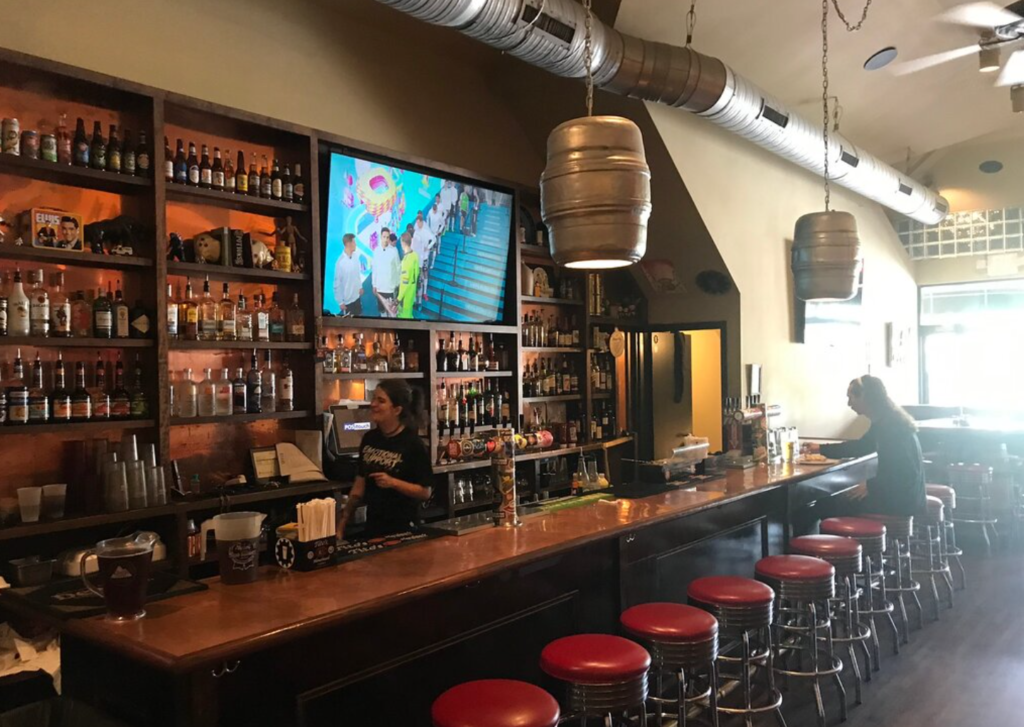 Ay Caramba
Ay Caramba Mexican Grill & Bar has several locations in Asheville. You can find it in Fairview, on New Leicester Highway, and in North Asheville on Merrimon. All three locations get high ratings on Google, and many locals enjoy the delicious Tex-Mex food, friendly and quick service, and affordable prices.
Sor Studios
SOR Studios is located in Asheville on Charlotte Street, and also recently opened a second location in Iowa. The independent, women-owned cycling studio focuses on mind-body connection, breathwork, and riding to the beat. They focus on creating a positive, inclusive, and judgment-free environment. A wide variety of class packs, memberships, and drop-in classes are available.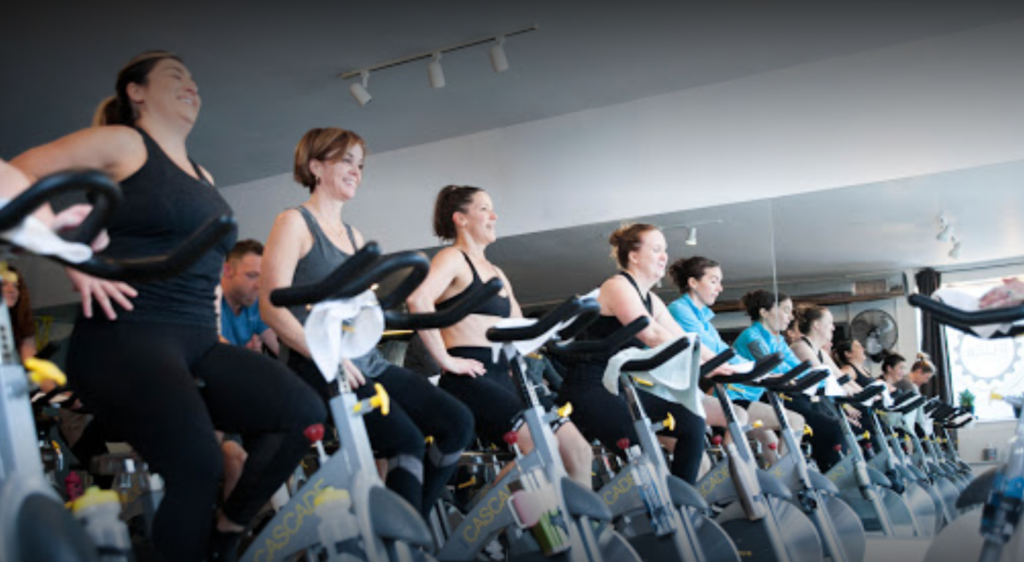 Pure Barre Asheville
Pure Barre delivers an amazing total-body workout focused on low impact, high-intensity movements that lift and tone muscles and improve strength, agility, and flexibility for every body. The small, isometric movements are great for helping to achieve fitness and wellness goals, and maybe best of all is the incredible, welcoming atmosphere! Keep an eye out for socials and get-togethers with other members of the studio; you'll feel like part of the community in no time!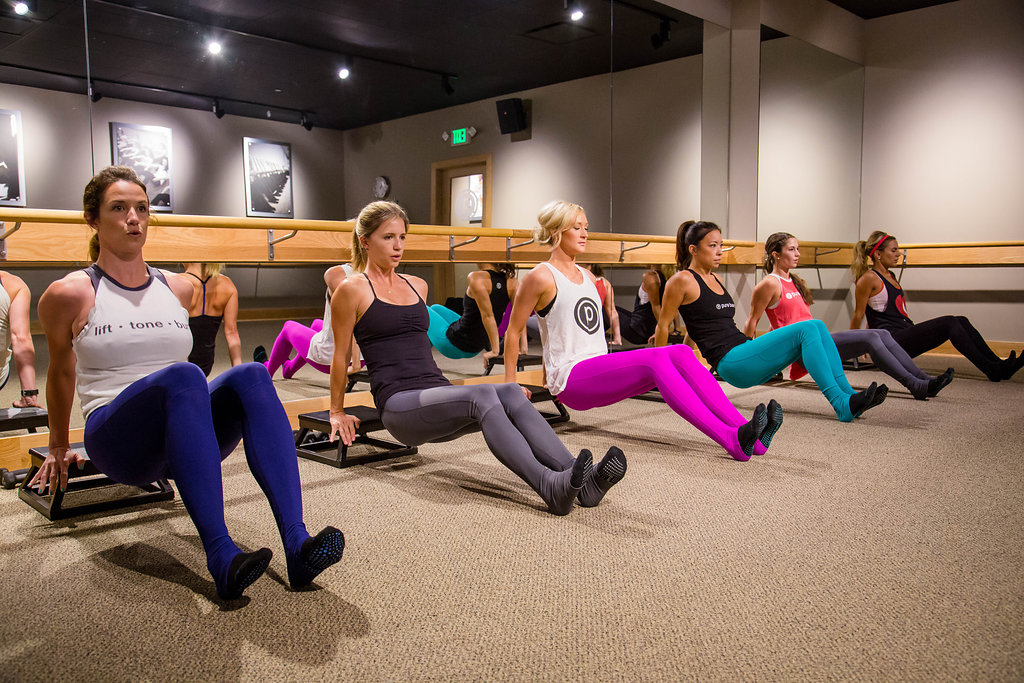 American Top Team
American Top Team, located in Arden just south of Asheville, offers children and adults mixed martial Arts, Brazilian jiu jitsu, wrestling, muay thai, and boxing and kickboxing courses designed to learn self defense, discipline, and fitness. The studio is focused on empowering its students to build confidence and connect in a community that helps everyone reach their full potential.
Chosen by Grace Brackett