If you're looking for places to go, shop, or eat in Asheville or Western North Carolina, these are some of the best restaurants and businesses in the area! From forest lodging tucked into the trees to exotic wood, crepes to pottery painting and much more, you can say yes to these Western North Carolina businesses.
Pilot Cove
Immerse yourself in nature while enjoying modern design and luxurious furnishings at Pilot Cove! With Pisgah National Forest at your doorstep, guests enjoy direct access to hiking, biking, and outdoor recreation activities, all within minutes from downtown Brevard, a quaint mountain town named one of the best small towns in America. Luxury cabins are designed to allow guests to interact with the outdoors and are a perfect base camp for your adventures. Collin O'Berry is a proud co-owner and operator of Pilot Cove.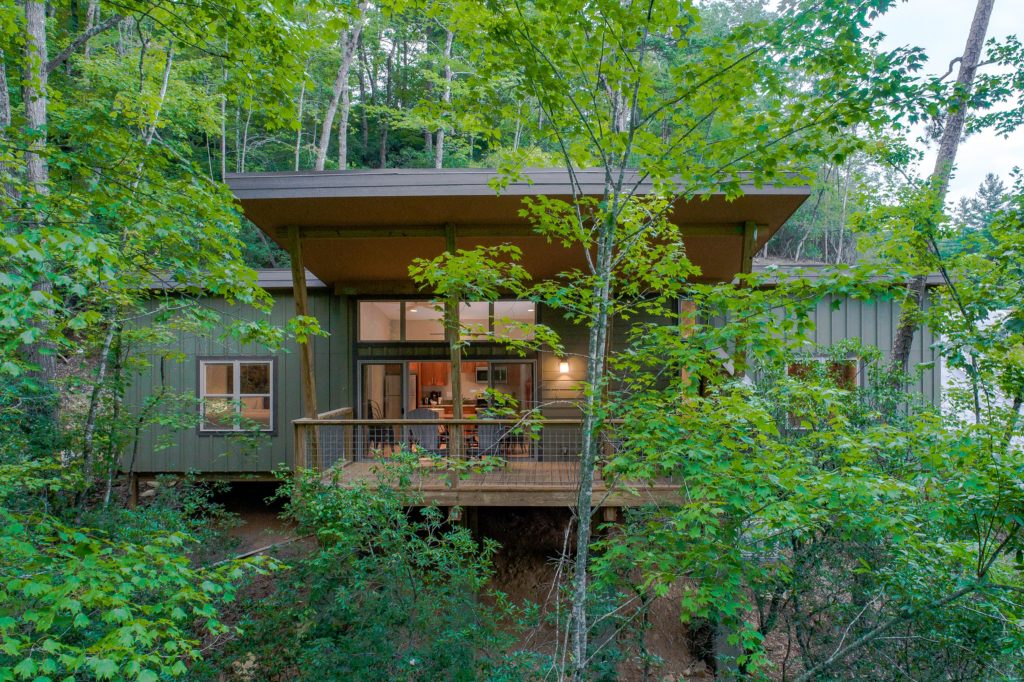 Ginger's Revenge
Ginger's Revenge is a craft brewery and tasting room located just north of downtown Asheville. They specialize in alcoholic ginger beer made from sustainably sourced ingredients. All their house ginger beers are naturally gluten-free and typically feature interesting flavor profiles like lime agave, hibiscus lavender, cranberry herb, and more.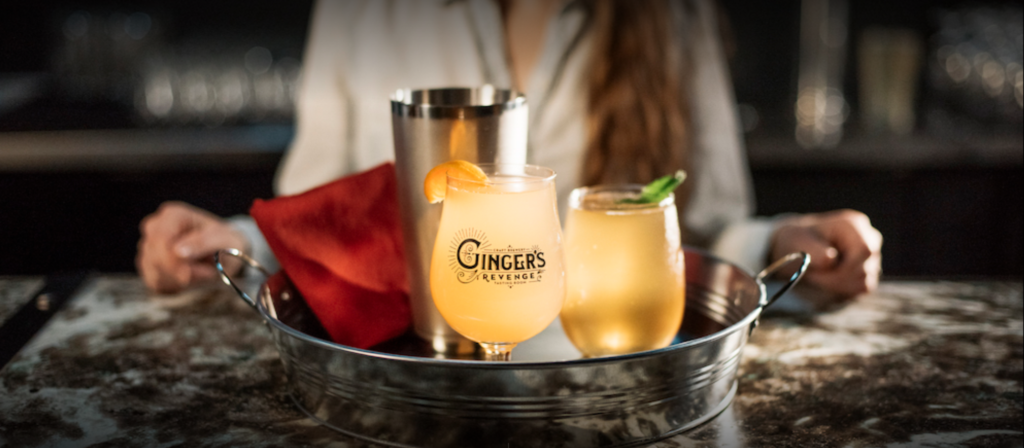 Cormark International
Cormark International is a 27-year-old, South African-based, family-owned business based out of Weaverville on Reems Creek. This amazing business deals in beautiful exotic and domestic woods at competitive prices. While they supply national chains and lumber stores, they also offer retail products and finished items, including wine stoppers and pepper mills, chef's quality cutting boards, and much more. Sustainability and reforestation programs are at the heart of this business.
Salvage Station
From hosting nationally-touring headliners to up-and-coming acts on indoor and outdoor stages, Salvage Station is certainly one of Asheville's best places to catch live music. The spacious riverside venue is also a favored hangout for drinks, casual outdoor dining, and, depending on the event, family fun. Delicious Southern/New Orleans food is available on-site, plus the aesthetic of the old salvage yard turned hotspot is so "Asheville."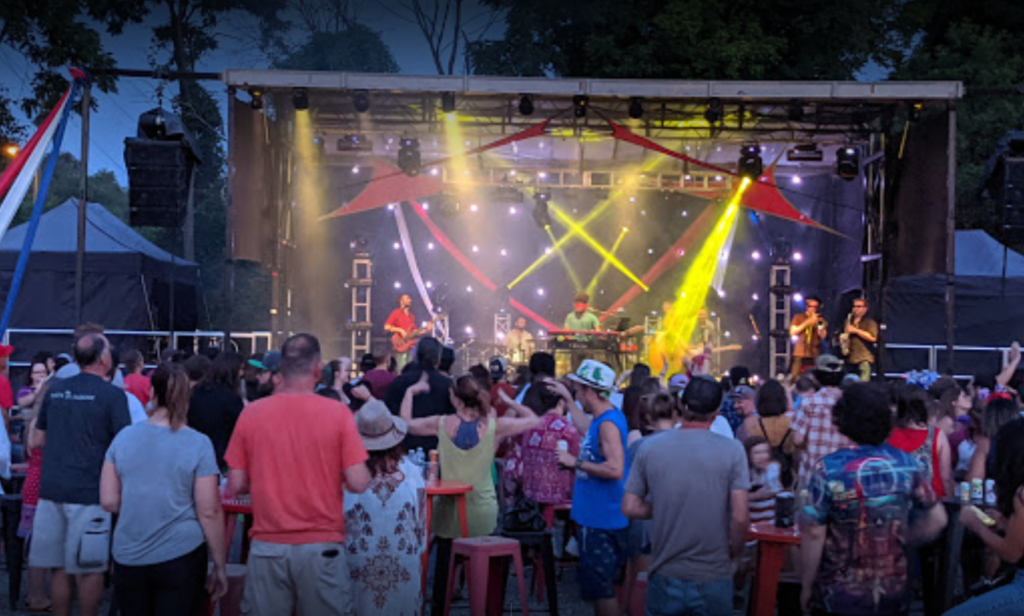 Birchwood Hall Southern Kitchen
Birchwood Hall Southern Kitchen offers a selection of hand-crafted creations from the finest locally and regionally sourced ingredients. With a passionate farm-to-table approach deeply rooted in Southern tradition, Birchwood graces Main Street in Waynesville with some of the best food in Western North Carolina. Brian Keefer is an owner of Birchwood Hall!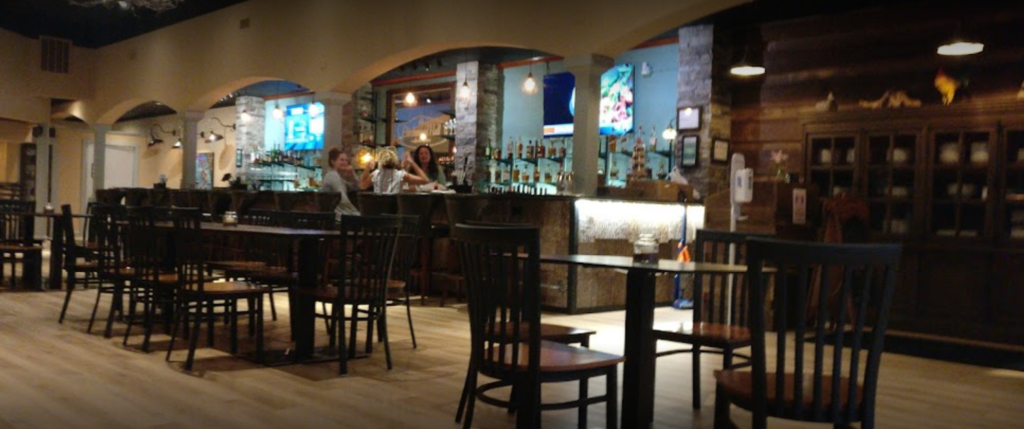 Crepe & Custard
Crepe & Custard is the newest restaurant in Waynesville! This sweet spot on gorgeous Lake Junaluska offers delicious sweet and savory crepes and so much more, including items like salads, soups, and even a treat for your four-legged friend. Gluten free crepes are also available.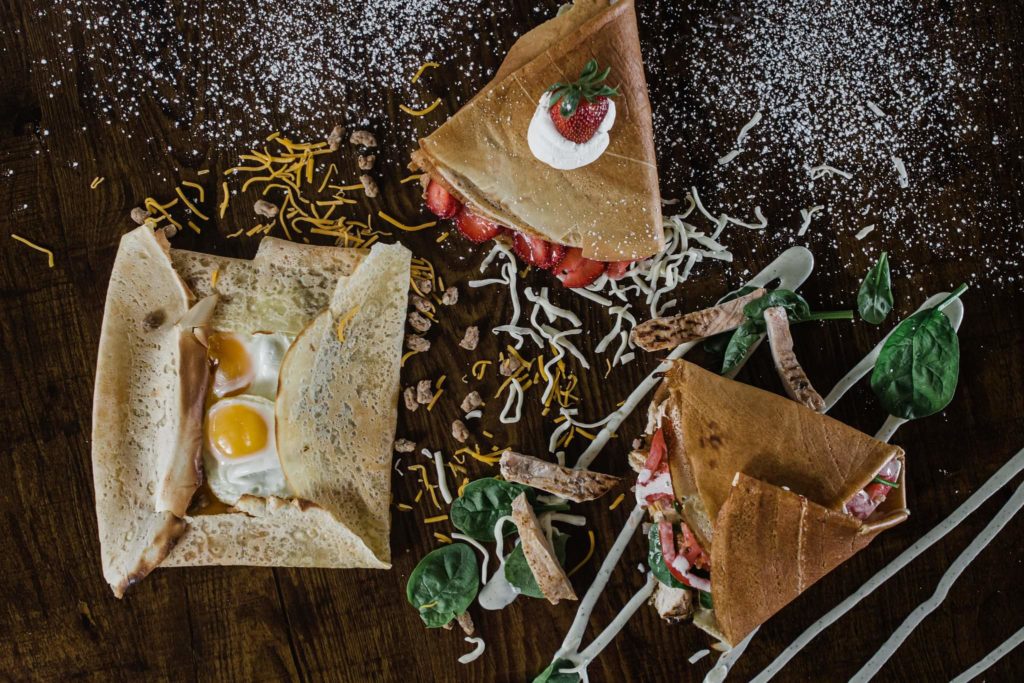 French Broad Chocolate Lounge
French Broad Chocolate Lounge in downtown Asheville's Pack Square area is iconic Asheville! On a weekend night during busy season, you'll often see a line out the door, although to be sure, it's worth the wait! This "farm to factory, bean to bar, bar to bakery" Asheville chocolate maker is a favorite among locals and visitors to the area. You can even take a chocolate factory tour at the company's Riverside Drive location!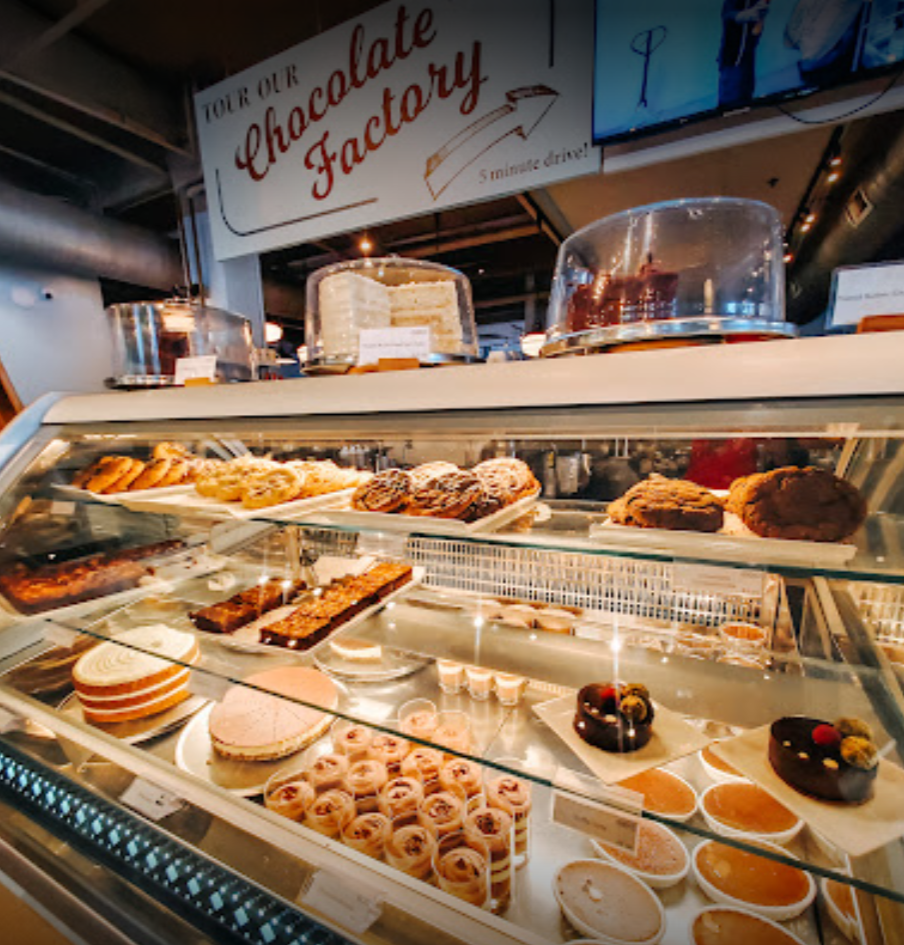 Asheville Portrait Company
Brittany of Asheville Portrait Company has been specializing in wedding and family photography in the beautiful mountains of Western North Carolina for 13 years, and Collin and Jenni O'Berry have had their family photos taken by Brittany since their daughter was born. Brittany's special way of capturing emotion, being authentic, and editing her photos beautifully all contribute to her excellence as a photographer.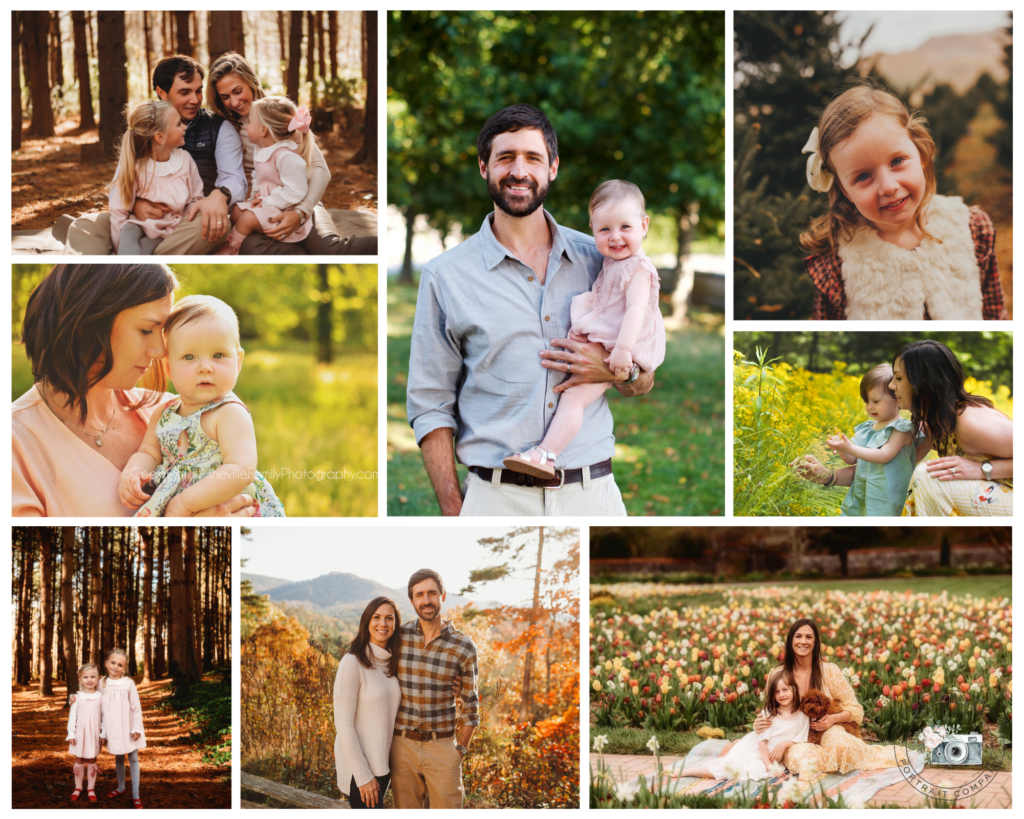 The Beauty Boost Asheville
Don't be deceived by the name…The Beauty Boost is all about the kind of beauty that makes you radiate from the inside out! The local organization promotes fitness events, workshops, socials, and more around Asheville. An example of the vibe created here is their recent "Asheville Fitness Sampler" that was held recently at Highland Brewing Company. The event featured workouts ranging from hip hop dance to yoga, a vendor area with everything from handmade jewelry to delicious smoothies and other plant-based snacks, and a focus on community-building and fun.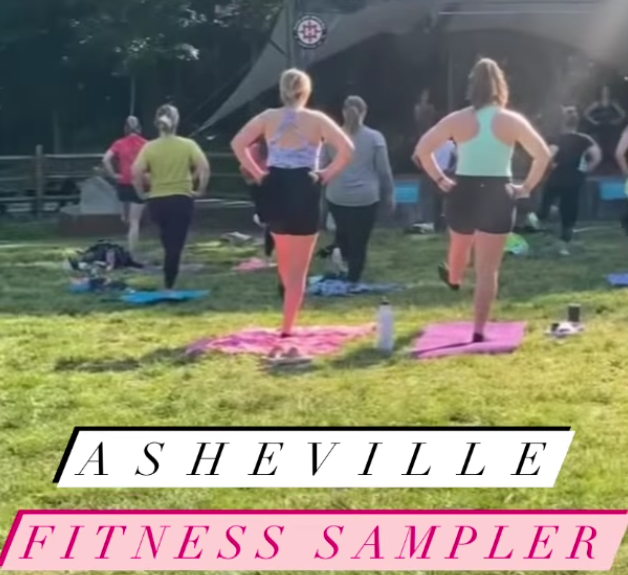 Claying Around
Claying Around is a fun creative studio that offers paint your own pottery, glass fusing, canvas painting, mosaics, and more! Located in South Asheville, the local business is a perfect spot for birthday parties, dates, girls nights out, or time with the kids. They also offer summer camps full of fun activities and art projects.
Chosen by Grace Brackett