If you're looking for places to go, shop, or eat in Asheville or Western North Carolina, these are some of the best restaurants and businesses in the area! From Caribbean eateries to stores that promote sustainable living, non-alcoholic craft breweries to woman-owned shops, and much more, you can say yes to these local Asheville businesses.
Nine Mile
Nine Mile is an eclectic and delicious restaurant that has long been a local favorite. The menu is primarily Caribbean-inspired, combining island flavors with other ethnic foods to create fantastic dishes that cannot be found elsewhere. Jerk chicken alfredo pasta? Queso chicken, rice, and bean dishes? Fresh seafood, vegetarian, and pasta dishes? You'll find all of them at Nine Mile! The restaurant has three locations around Asheville: one in West Asheville, one in Biltmore Park, and the original location on Montford Ave.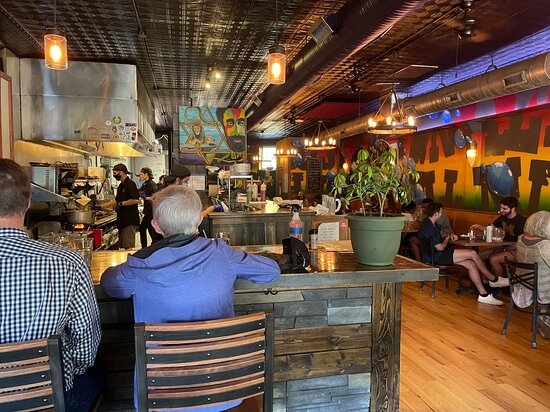 Devil's Foot Beverage Company
Devil's Foot Beverage Company, located in Woodfin (but soon to expand elsewhere to meet the company's growing needs!), is a top notch non-alcoholic craft brewing company. They pride themselves on working with organic roots and fruits to create a healthier, more flavorful non-alcoholic experience for our community. Working with local farms, Devil's Foot Beverage Company sources 100% Certified Organic ginger root, lemons, limes, and more. Their delicious drinks can be found at dozens of local breweries and shops.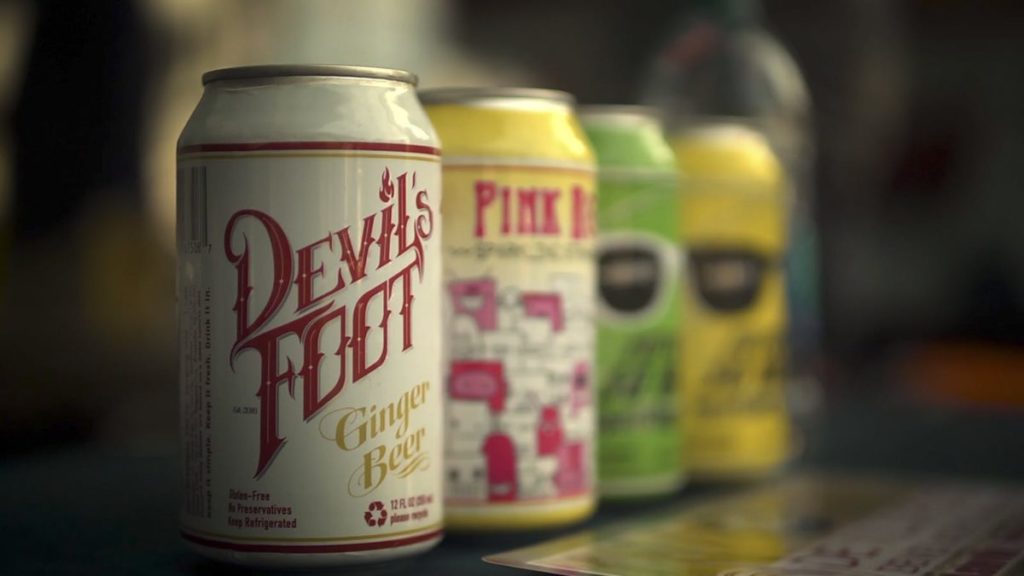 Fifth Season Market
Fifth Season Market has something for everyone wanting to live the Asheville dream! Whether you are a novice gardener, expert home brewer, or house plant lover, Fifth Season can accommodate all your needs. With the help of the seasonal plant nursery, the organic gardener can go wild with local flora and find everything needed for prepping vegetable and flower beds. You will also find Asheville's widest selection of home brew supplies on the other side of the door. Not to mention you can even grab a locally-brewed pint at the bar when you're done ogling the gorgeous house plants.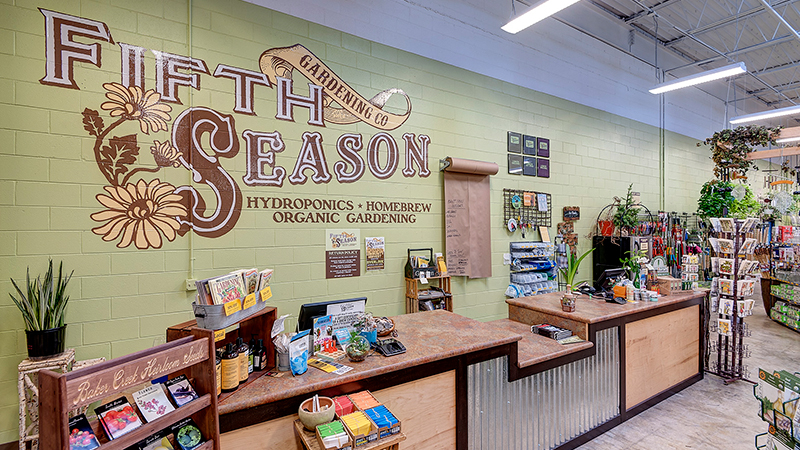 Strada Italiano
Strada Italiano is a traditional, family-owned and operated Italian restaurant in historic downtown Asheville. Beloved by locals and tourists alike, Strada offers an intimate setting with incredible food, craft cocktails, local beer, and a carefully curated wine menu. The service here is excellent, with friendly and knowledgeable staff, and the atmosphere is warm and welcoming. This is a perfect restaurant for both a night with friends and a romantic evening. You can enjoy hand-tossed pizzas, perfectly cooked pasta, grilled meats and seafood, and house-made desserts. This is Italian food worthy of Asheville's foodie scene.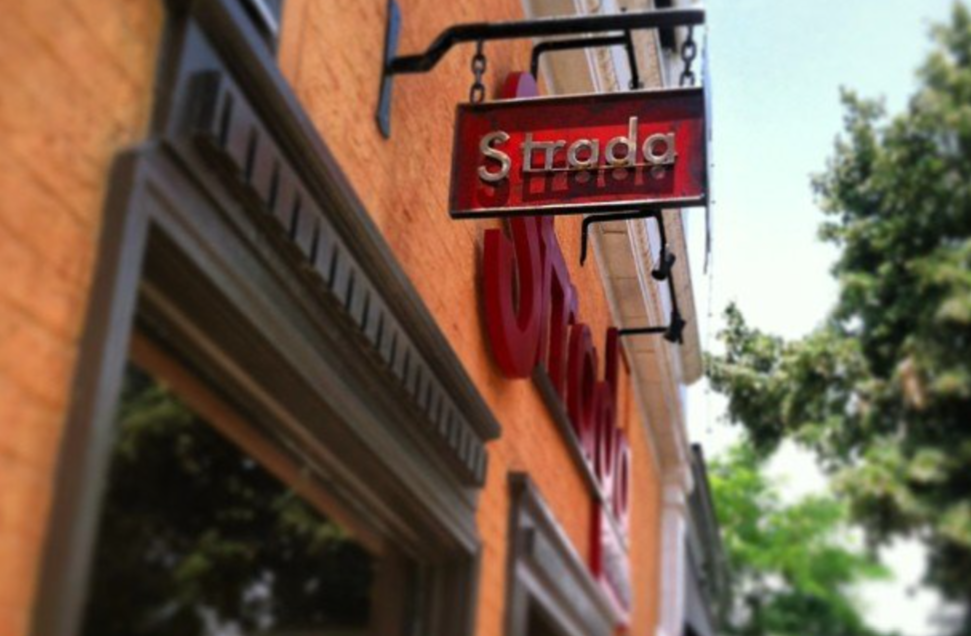 Ware
Ware is a downtown Asheville store that offers zero waste products, a refill station for bulk home care and personal care products like detergent (try the rosemary scent!), and information about living with a smaller footprint in our community and on our planet. Products are a mix of locally made, recycled, vegan, and reusable, and are always sustainable. This is a great place to visit if you're committed to the zero waste lifestyle or if you just want to experiment with small ways of reducing your environmental impact. Ware is a guilt-free zone!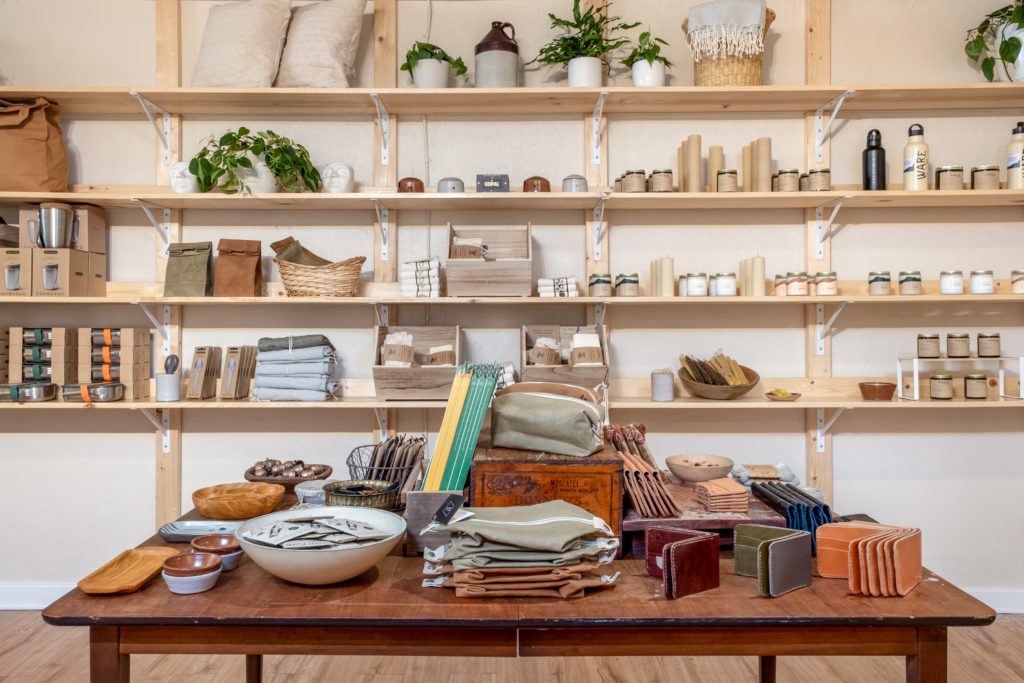 Chai Pani
Chai Pani just may be the best Indian food in Asheville. Nestled in the heart of Downtown, the restaurant is loved by locals and tourists alike. Chai Pani features chaat – crunchy, spicy, sweet, tangy, brightly flavored Indian street snacks – as well as thalis – traditional family meals. The menu created from this vision is innovative, fun, affordable, and delicious. Picture butter chicken thali, kale or chicken pakoras, matchstick okra "fries" (one of their signature dishes), the sloppy jai sandwich, and more. Chai Pani is certainly a don't miss stop on a visit to downtown Asheville!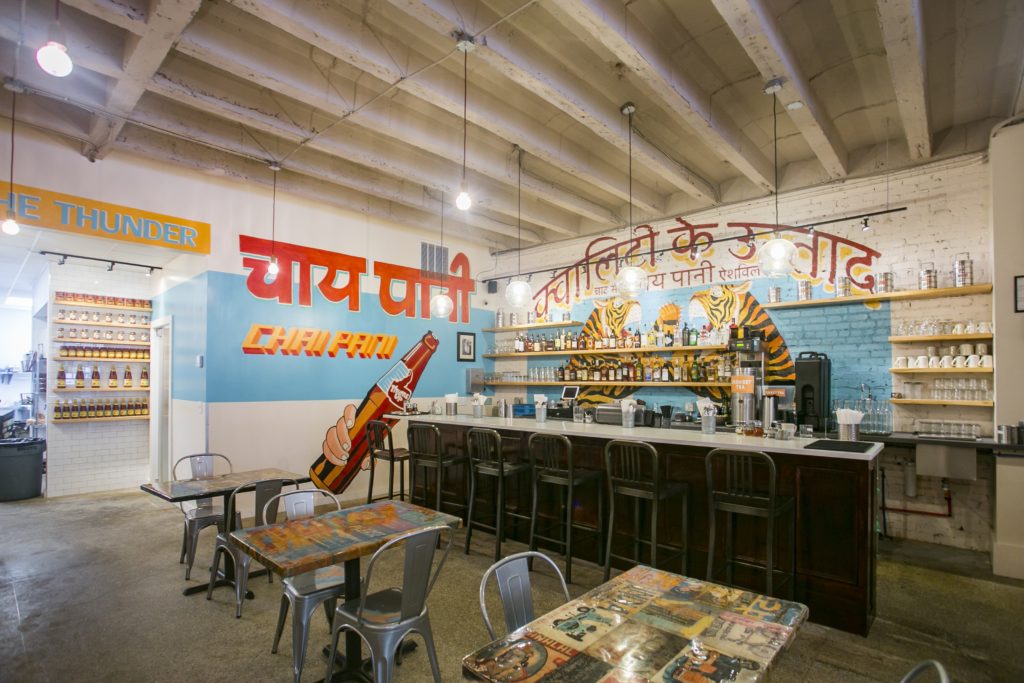 LaZoom Tours
LaZoom Tours has something for everyone! Want to learn more about Asheville and be wildly entertained while doing so? Try out the City Comedy Tour. If you want to hear about the spooky side of Asheville, then the Ghosted Comedy Tour it is! Maybe you just want to ride around Asheville on an awesome purple bus, sipping your favorite local beverage, while listening to live music as you go? You can check all those boxes on the Fender Bender Tour! Beginning in April of 2022, LaZoom will be offering a Lil Boogers Tour geared toward children ages 5-12. Be sure to book your tickets for LaZoom Tours in advance as the seats fill up quickly. You'll also want to arrive for your scheduled tour early and check out the LaZoom Room, which is a comedy room and beer bar. This is quintessential Asheville.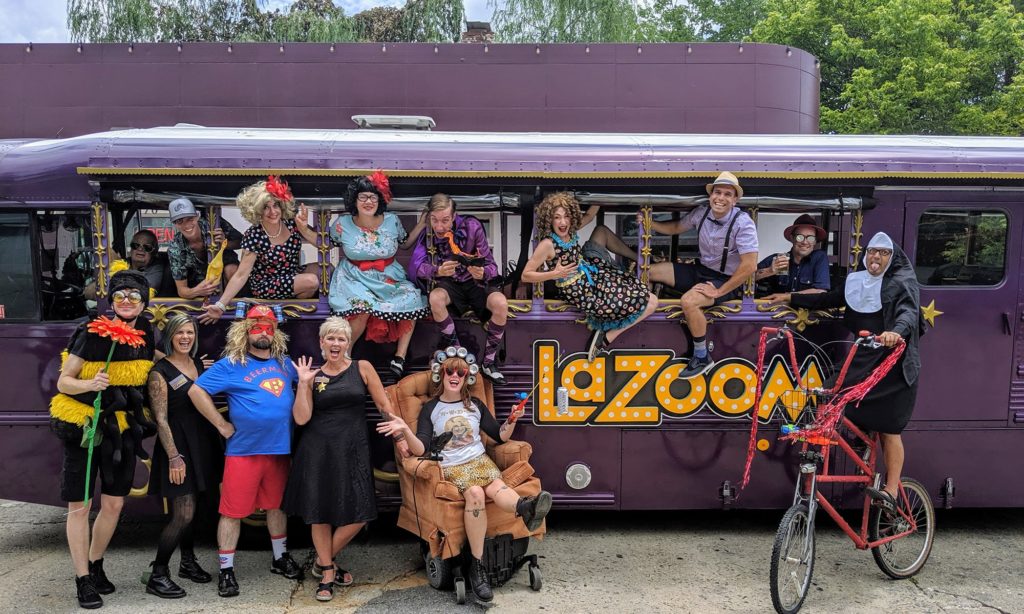 WNC Nature Center
WNC Nature Center is home to 60 species of wild and domestic animals and hundreds of species of plants, all representative of the Southern Appalachians. Since it opened in 1976, the Nature Center has been an integral part of the Western North Carolina community and is a favorite with local families. Animals at the nature center include black bears, cougars, wolves, foxes, otters, the red panda, and more! If you're wondering why the red panda has made the nature center its home, you'll be interested to learn that a direct relative of the red panda called Bristol's Panda was found to live in the Appalachian mountains nearly 5 million years ago.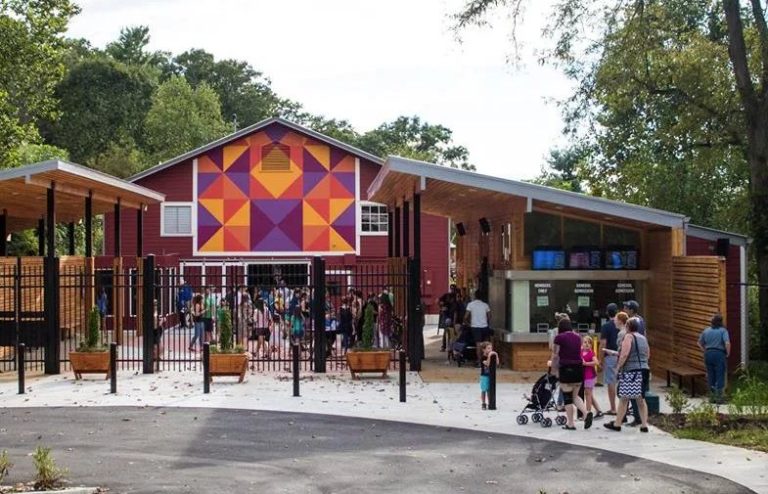 Duncan and York
Duncan and York Modern Market is a go-to local favorite for gifts, stationery, and home items. Locally owned and situated downtown, they stock goods from local makers and handmade items from other vendors throughout the region and even the world. You'll find a wide selection including things like books, mugs, notebooks and prints, children's gifts, sweet treats, clothing, wall art, and much more. There is something inside these four walls for everyone on your gift list, which makes it a great one stop shop for client, birthday, and holiday gifts!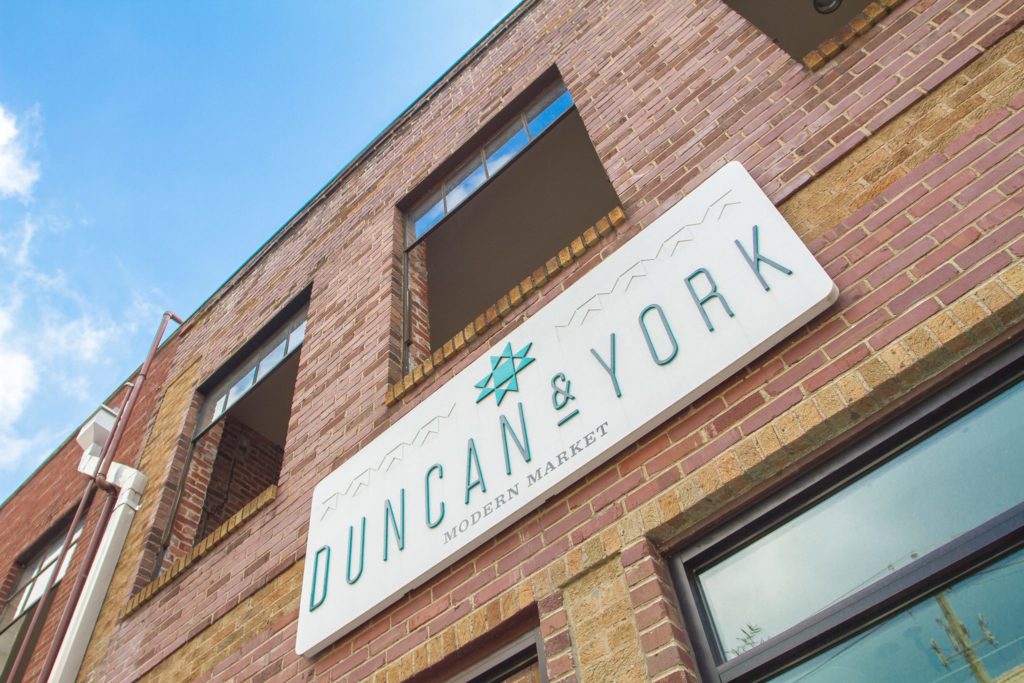 Elementality
Elementality is a local, woman-owned business that features carefully curated clothing, jewelry, and other items from over 60 independent artists and designers, many of whom are local to Asheville. The store is organized by the four elements — earth, air, water, and fire. You'll also find clothing organized by color, and one-of-a-kind gift items like candles poured under the full moon, gemstones, and unique greeting cards. The store's mission is that each person who enters its doors feels loved, accepted, uplifted, and celebrated. Elementality is located off East Asheville's Tunnel Rd by Whole Foods.