If you're looking for places to go, shop, or eat in Asheville or Western North Carolina this fall, these are some of the best restaurants and businesses in the area! From places to grab a bite or drink to scenic helicopter tours, boutiques to the spookiest ghost tours in Asheville and much more, you can say yes to these Western North Carolina businesses this fall season.
Cantina Louie
Cantina Louie in South Asheville offers high-quality, delicious Mexican food with an ambiance perfect for any occasion. Owned by our good friends and clients, the restaurant offers weekly food and drink specials, and arguably the best salsa in town! This is a perfect place to eat out anytime of the year, but in fall you might especially appreciate its beautiful and intricate Dia de Muertos murals lining the walls.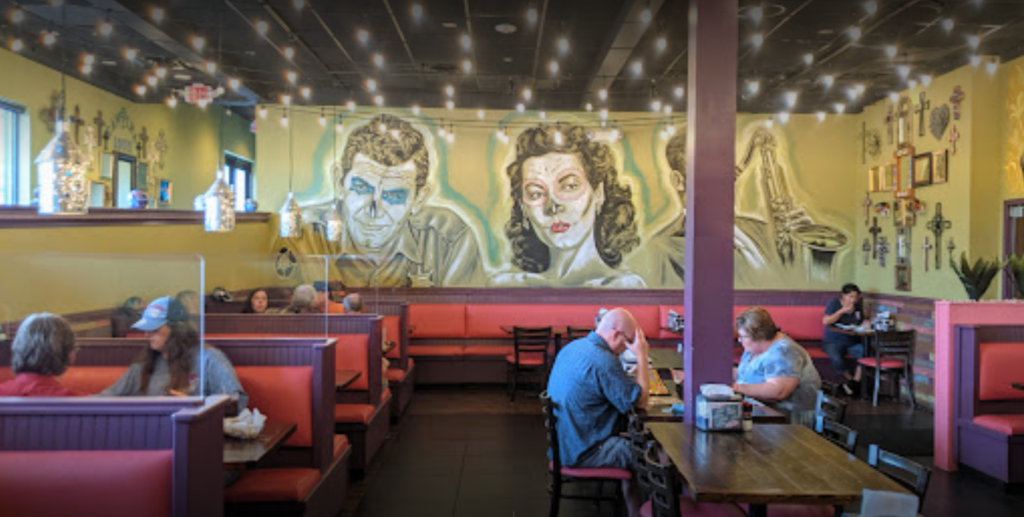 Sweeten Creek Coffee
One of the best local coffee shops in town is undoubtedly Sweeten Creek Coffee. The pet-friendly, cozy shop offers a large coffee menu, homemade food, kombucha on tap, seasonal specials, and even a walk-up service menu. Some customer favorites on the menu are the quiche, chicken pot pie, and chicken salad. Gluten-free options are typically always available, and the staff is friendly and welcoming. With a convenient location near the intersection of I-40 and Sweeten Creek Rd, this is a great place to grab your coffee and more.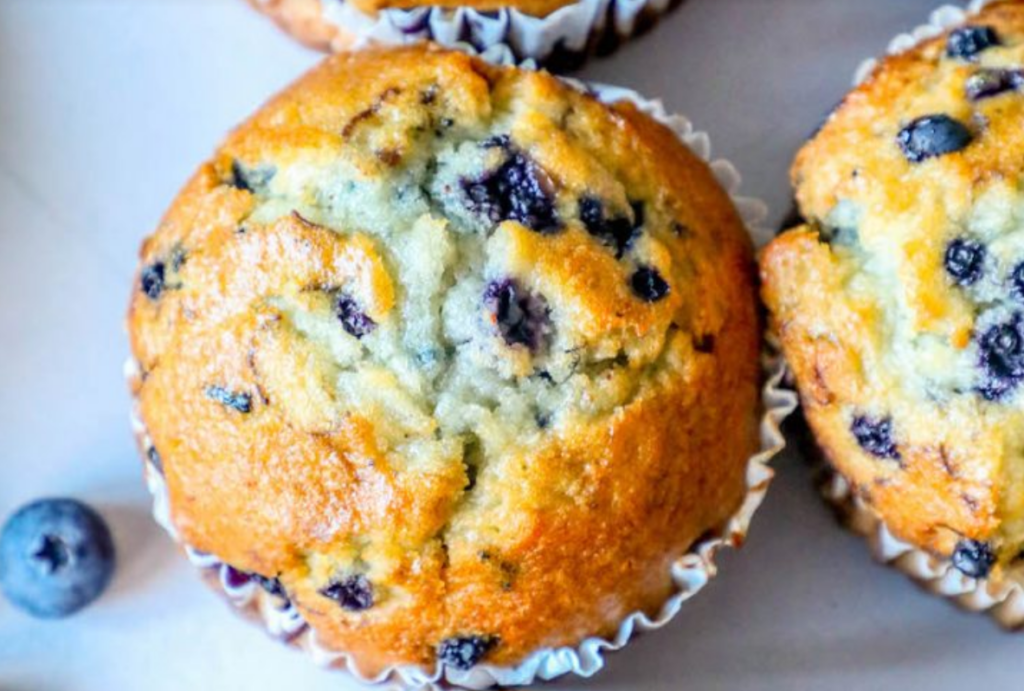 Asheville Scenic Helicopter Tours
Soar above the mountains and fall foliage of Western North Carolina this season with Asheville Scenic Helicopter Tours! You can enjoy the most incredible vantage point imaginable of the Blue Ridge Mountains, unique vistas of the Biltmore Estate, birds-eye views of our ancient rivers and lakes, and more. There is nothing like experiencing Asheville from the air!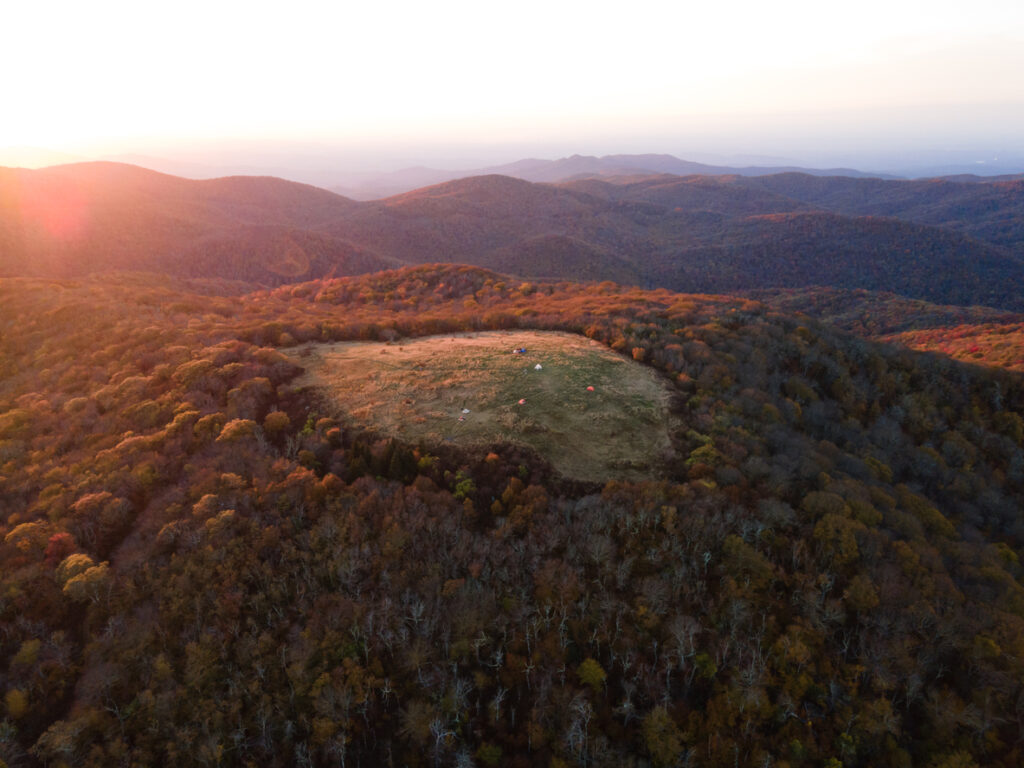 Oskar Blues Brewery
Brevard's Oskar Blues Brewery is an excellent place to visit on a fall evening after a day of adventuring in the mountains. Offering 32 taps with a mix of year-round and rotating seasonal beers, the brewery offers an outside patio, tasty brews, and a great environment.
Thai Pearl
For authentic Thai food, head to West Asheville's Thai Pearl, which was voted Best Restaurant of 2020 by Ashvegas. Owner and executive chef, Chef May, trained and cooked at The Royal Palace in Bangkok, Thailand. Dishes are authentic and delicious, and drinks include local Asheville favorites, Thai imports, wines, and sake.
Harley Davidson of Asheville
There is nothing quite like riding a Harley along the scenic Blue Ridge Parkway during fall. Harley-Davidson of Asheville is an excellent business in the area if motorcycles are your thing. Whether you're new to riding, purchasing a new or pre-owned bike, or need service on your Harley, they can help with it all. In our experience, their parts and service departments are excellent.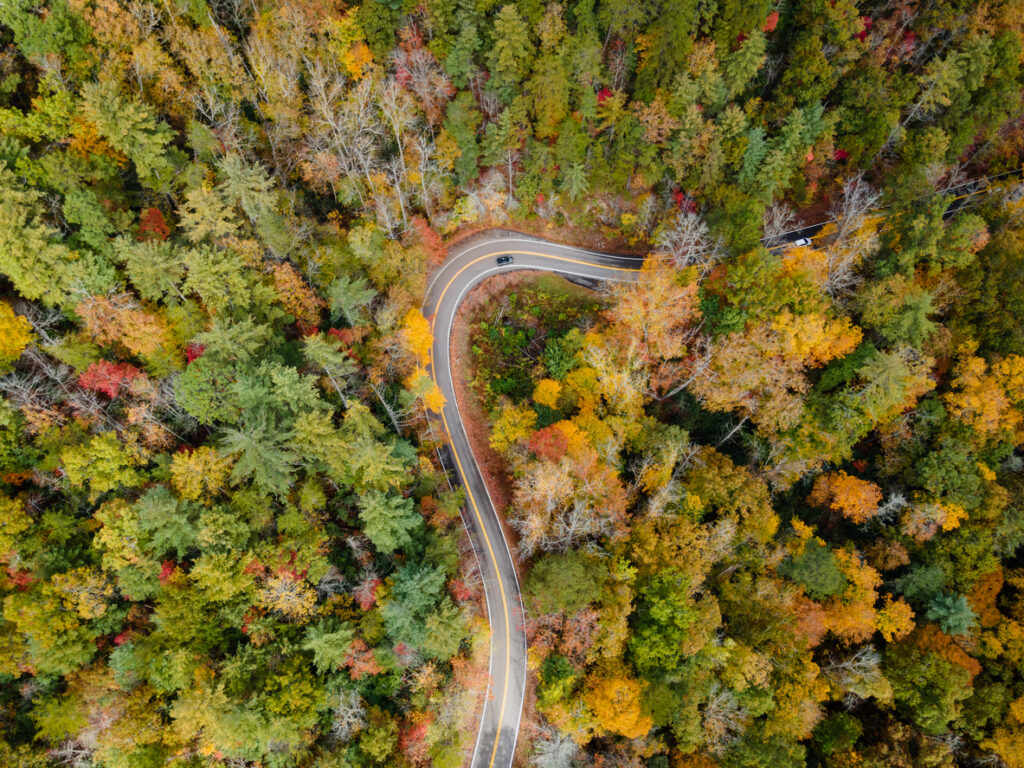 Chestnut Mountain
Chestnut Mountain is a nature-based recreation park, located one mile east of Canton. The 450 acres of forested ridgelines and coves consist of a frontcountry day-use area for picnicking and a backcountry area offering multi-use trails for hikers and bikers. A berm park for mountain bikers offers trails from beginner to expert. The park has plans for phased expansion that will eventually offer more than 15 miles of trails.

Stepp's Hillcrest Orchard
Picking your own apples in fall is a perfect Western North Carolina family tradition. Stepp's Hillcrest Orchard in Hendersonville is a fourth-generation, 70-acre farm offering pick-your-own apples, grapes, or pumpkins (depending on the season) and a country market filled with seasonal favorites like apples, pumpkins, cider, apple butter, and gifts. Take the whole family and enjoy a farm wagon ride through the orchard or apple cider and doughnuts in the picnic area. Don't forget to try the apple cannons before you head home!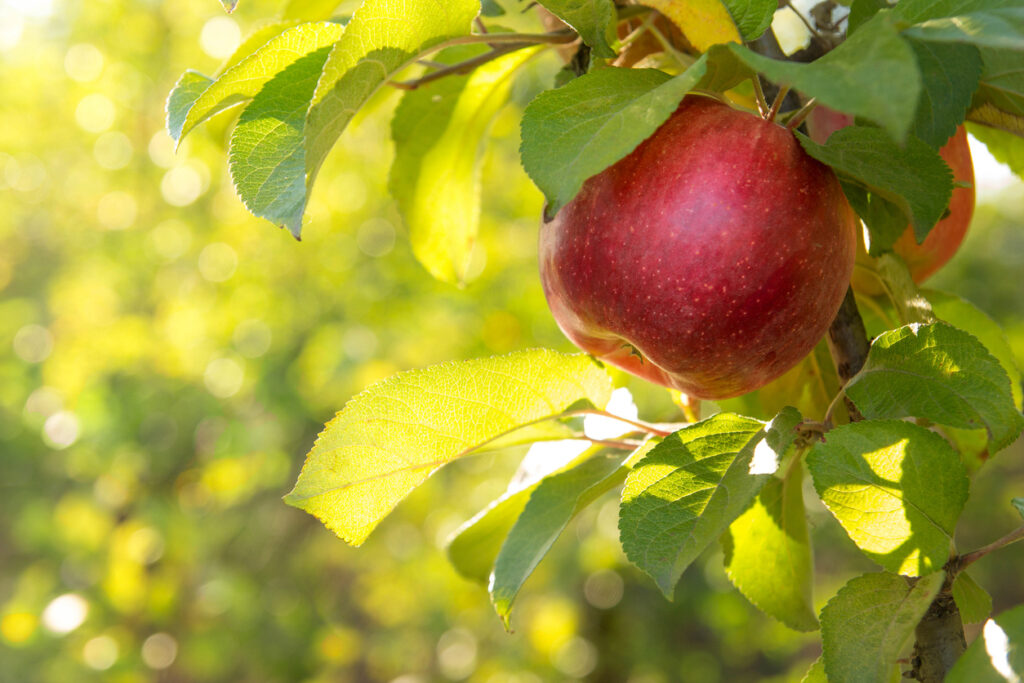 Minx Boutique
Minx Boutique is a vibrant clothing boutique offering style and service in downtown Asheville. The shop has been around since 2002 and is known for its stylists who are available to give each shopper a personalized experience. This is an excellent spot in downtown Asheville to overhaul your fall wardrobe.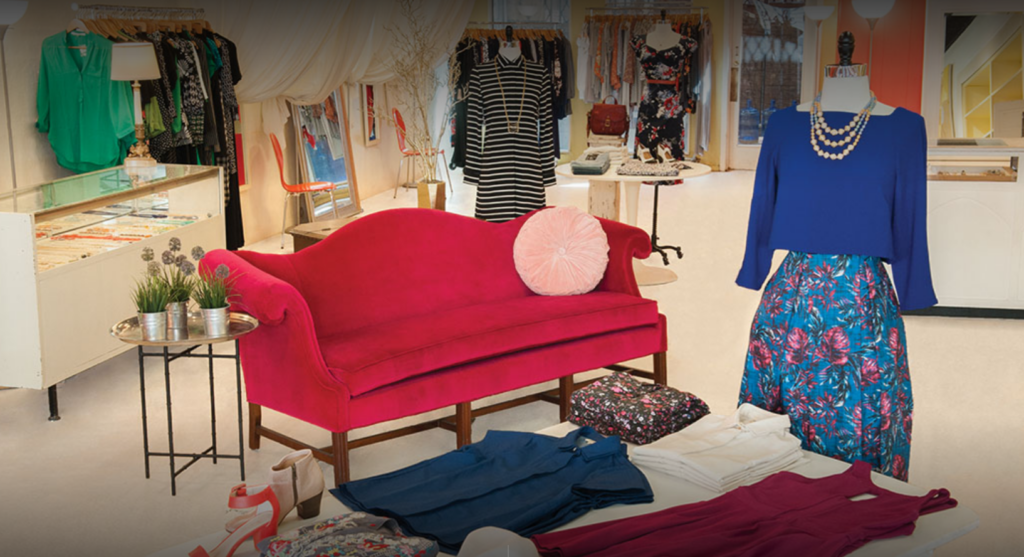 Asheville Ghost Tours
For the spookier side of the fall season, check out Asheville Ghost Tours, home of the longest-running ghost tours in the city. Voted one of the top three ghost tours in America by readers of USA Today, Asheville Ghost Tours offers several tours, including a classic walking tour, supernatural tour, and Biltmore Village mystery tour. Prices vary based on age and group rates are also available.